Prime Minister Narendra Modi recently took a jibe at Congress leader Rahul Gandhi for his "coconut juice" and "potato factory" remarks. 
"There is a Congress leader, and I want to pray for his long life…he recently went to Manipur to address an election rally. There he told farmers that he would extract juice from coconuts and send it to London. In fact, a coconut possesses water (and not juice) and it is grown in Kerala," he said addressing a rally.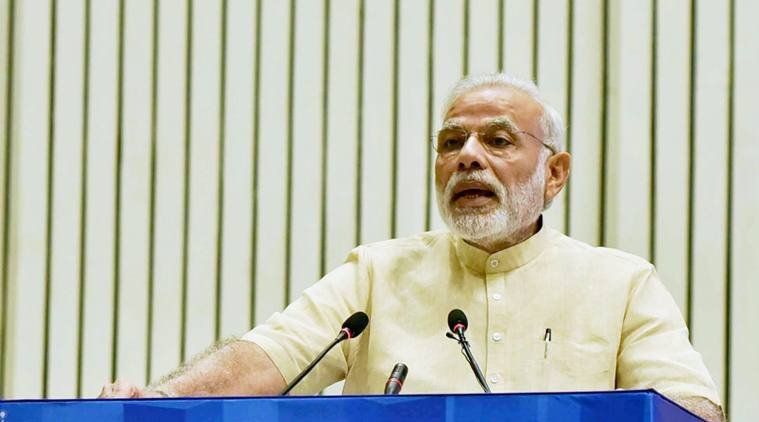 "It is like setting up a potato factory," Modi said referring to Rahul Gandhi's earlier remarks that he wants to set up potato factories in Uttar Pradesh. "Such a talented and far-sighted leader he is," Modi said, and asked Rahul as to what he exactly he wanted to do for UP.
Addressing a poll rally in Manipur, the Congress leader had reportedly said, "I would also want when someone drinks coconut juice in London and sees Made in Manipur written on it." 
Rahul Gandhi had earlier told farmers in Uttar Pradesh that "You all are demanding a potato factory in your area, but you should understand I am an opposition leader, I can put pressure on the government, but cannot take the decision. I cannot open a potato factory for farmers".
Prime Minister Narendra Modi also referred to the website of the Uttar Pradesh government to slam Chief Minister Akhilesh Yadav on his 'kaam bolta hai' slogan. "The UP government website endorses my statement of 'karnama bolta hai' as the site says life in UP is short and uncertain…In this respect, UP resembles Saharan Africa," he said.
Modi said he was sure that as soon as his speech was over, the officers entrusted with the task of maintaining the website would be immediately reprimanded.
He also took a dig at the Congress-SP alliance claiming, "One of them has the expertise in destroying India, while the other has the expertise in destroying Uttar Pradesh." Modi said the state got a 'bua' (aunty), a 'bhatija' (nephew) and father of the bhatija in the last 15 years. "Has this benefitted the people of the state," he questioned the crowd.
He also challenged the Congress and asked what it had done for the country since Independence.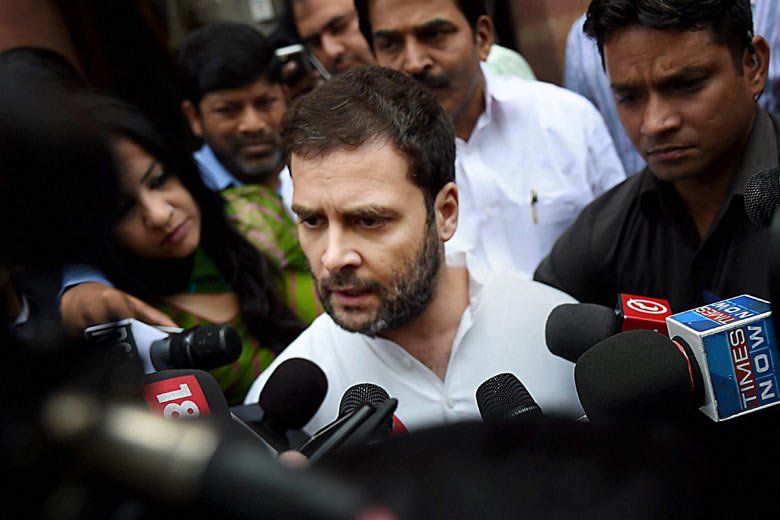 Noting that nearly 30 lakh families in the state were homeless, Modi said, "There are 1.5 crore homeless people in UP. The Centre has written 13 letters to the UP government seeking details of the issue. But, all the state government could give was a list of 11,000 persons." Stressing that poverty has no religion, he said, "The only endeavour of a poor person is to ensure a square meal for his children, education and a home for his family." He also promised that by 2022, every family in the country would have a home.
Criticising the Akhilesh government, Modi said it could not spend the Centre's funds for electricity.
Modi claimed that because of his efforts and personal intervention, the prices of medicines, stents and LED bulbs have been controlled and curtailed.
"We are in the process of establishing a gas pipeline from Gujarat to Gorakhpur which will generate electricity and also employment," he said.
Modi said earlier urea did not reach farmers in time as it used to go to chemical factories.
"As a result, farmers were looted in a planned way. After this, we opted for neem coating of urea. The best thing about it is that it could be used only as fertilizer and not for any other purpose," he said, adding that now farmers are getting urea in time.
Feature Image Source: Reuters/PTI