Prime Minister Narendra Modi on Sunday lambasted the SP government for its "failure "to maintain law and order in Uttar Pradesh, saying 'goonda raj' was prevailing there and even the Supreme Court has had to intervene to get a minister booked in an alleged rape case.
"The SC had to intervene to get the FIR registered against Gayatri Prasad Prajapati. 'Goonda raj' is prevailing all over UP and police stations have become Samajwadi Party office," Modi said at an election rally in Fathepur.
With the apex court breathing down its neck, UP Police on Saturday filed an FIR against the tainted minister in connection with cases of alleged gangrape and attempt to rape a woman and her minor daughter.
"The glow has disappeared from Akhilesh Yadav's face, his voice has become feeble, he is afraid and looking for right words while talking to media," he said, adding that the SP chief has "accepted that he has lost the game".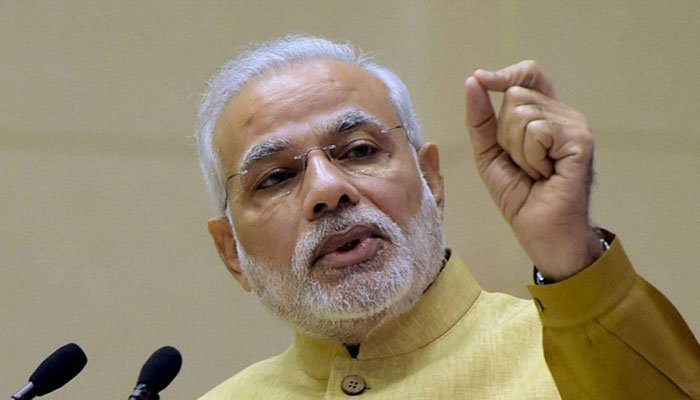 "Why is the policing system so inefficient in UP? Why are complaints not registered? What work culture is it? SP is least concerned about improving law and order situation in UP. I urge people to elect a government that will ensure safety of people," he said, putting SP government on the dock.
Modi referred to the CM's rally to campaign for Prajapati and wondered whether "the (Cong-SP) alliance was as holy as Gayatri."
Prajapati, who is contesting as a candidate of the alliance in the prestigeous Amethi constituency, was sacked by Akhilesh from his cabinet in 2016 but later reinstated in the council of ministers sans the lucrative mining portfolio.
Terming SP's alliance with Congress as an "insult" of socialist leader Ram Manohar Lohia, he said "SP has insulted Lohia by forging alliance with the Congress."
In a jibe at Rahul Gandhi without taking his name for forging alliance with SP, Modi said, "Those born with silver spoon in mouth have realised that the situation is not in their favour on the ground. After '27 saal, UP behal' slogan, Congress was compelled to form alliance with SP because of this reason."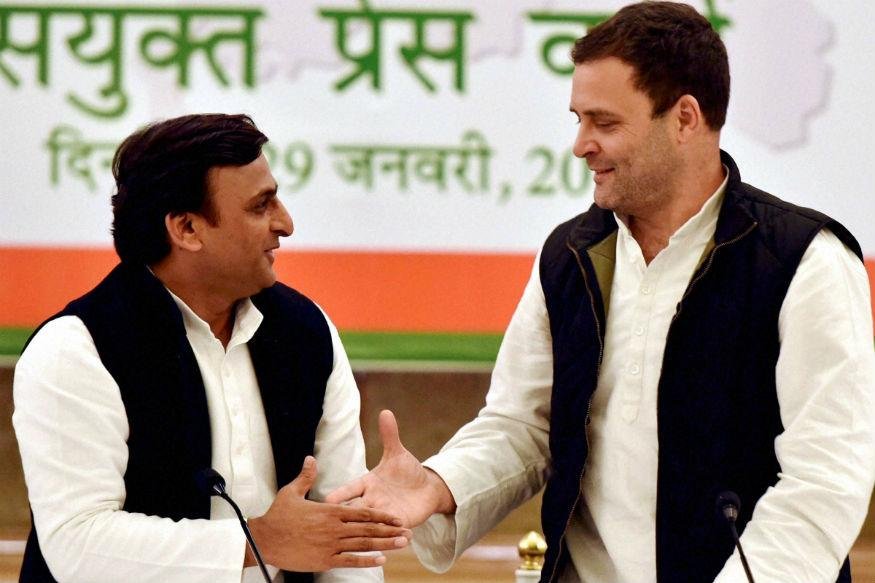 The Prime Minister also said development has been "in exile for 10 years" in Uttar Pradesh.
He said "Krishna was born in Uttar Pradesh but made Gujarat his 'karma bhoomi' (workplace). I was born in Gujarat but Uttar Pradesh has adopted me. It is a privilege for me."
Highlighting the initiatives taken by his government, Modi said development of the state will get a significant boost if BJP formed government here and asked the people across the state to vote for the BJP and ensure development on priority.
On the Congress, he said he would like to "laugh at their ideology" as during 2014 polls, they promised the people that they would raise number of subsidised cylinders from 9 to 12.
"Over 1.15 crore people gave up their LPG subsidy on my request. My mother used to cook food using wood as fuel, I used to feel so bad about it. 1.45 crore poor people got LPG connection after we came to power," he said.
"You all were being looted in the past over LED bulbs. You were charged Rs 300-400 for a bulb. After we came to power, we ensured that the poor get LED bulbs at a cheap price. Now you get them at Rs 80-90," he said.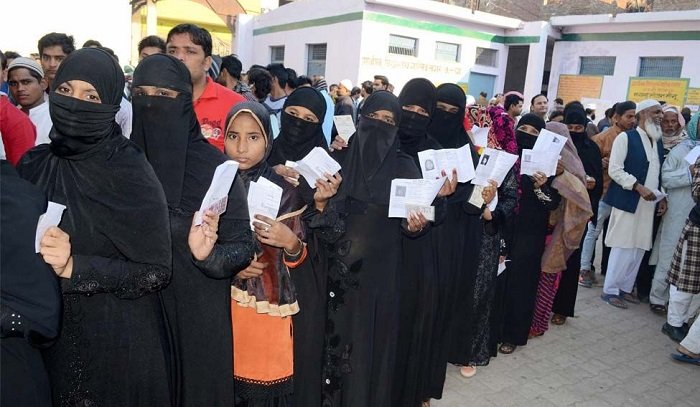 Claiming that BJP worked on the principle of "Sabka Saath Sabka Vikas", Modi said "people come to you asking for votes on the basis of caste and religion but only BJP thinks about your development."
"It is the responsibility of a government to ensure that there is no discrimination. We are determined to do that. Why is it that for securing jobs, one has to bribe? This must end. Youth should get jobs on the basis of their merits." he said.
(Feature image: File photo of PM Modi / Source: PTI)