Prime Minister Narendra Modi today slammed the mayhem created by followers of self-styled godman Gurmeet Ram Rahim, saying violence in the name of faith won't be tolerated and asserted that the guilty would not be spared.
In his monthly radio programme 'Mann Ki Baat', Modi said everybody will have to bow before the law. He said the Constitution provides scope for redressal of all kinds of grievances.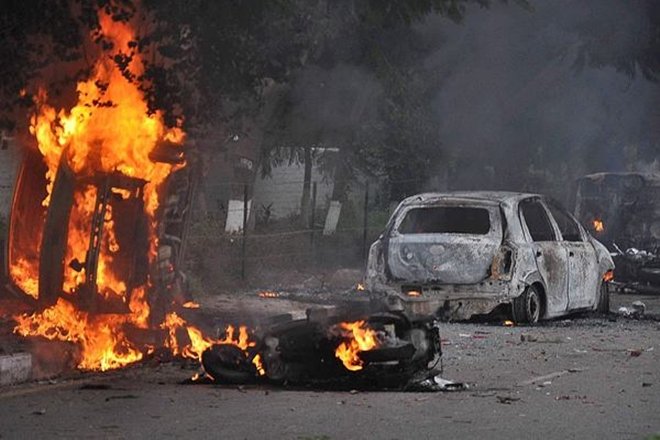 "At a time, when the country is in the mode of celebrating festivals, news of violence from any part is naturally a matter of concern," the prime minister said, clearly referring to the mayhem created by the followers of Ram Rahim, chief of Dera Sacha Sauda, in Haryana.
"This is a country of Lord Buddha and Mahatma Gandhi. This is a country of Sardar Patel, who devoted his life for the unity," he said.
He said non-violence has been the foundation of the country for ages.
"I had said it from the Red Fort (in Independence Day speech) that in the name of faith, violence will not be tolerated. Whether the faith is religious, political or in favour of a individual or a tradition, nobody has the right to take the law into his own hands in the name of faith," the prime minister declared.
"I want to assure the country that no country, no government can tolerate anybody taking law into their hands, whether it is an individual or a group. Everybody will have to bow before the law. The law will determine accountability and the guilty will be punished," he asserted.
Followers of Ram Rahim went on the rampage in Panchkula and some other parts of Haryana on last Friday after a CBI court convicted him of rape.