Prime Minister Narendra Modi's love affair with acronyms is well known. In fact, his love for them is so profound that Congress once called him an 'acronym-addict'. 
And he has done it again. 
On Thursday, while speaking via video conference at PT Usha's Usha School of Athletics, Modi said, "For me, sports includes these attributes: 
"S for Skill, P for perseverance, O for optimism, R for resilience, T for tenacity, and S for stamina." 
Here is a list of the other such acronyms that he has used in the past:
"IT + IT = IT" 
At the launch of the Supreme Court's new digital filing system in New Delhi, PM Modi devised a new equation which was "IT + IT = IT". He later went on to explain it by giving its full form which is "Information technology + Indian Talent = India Tomorrow", reports The Times of India.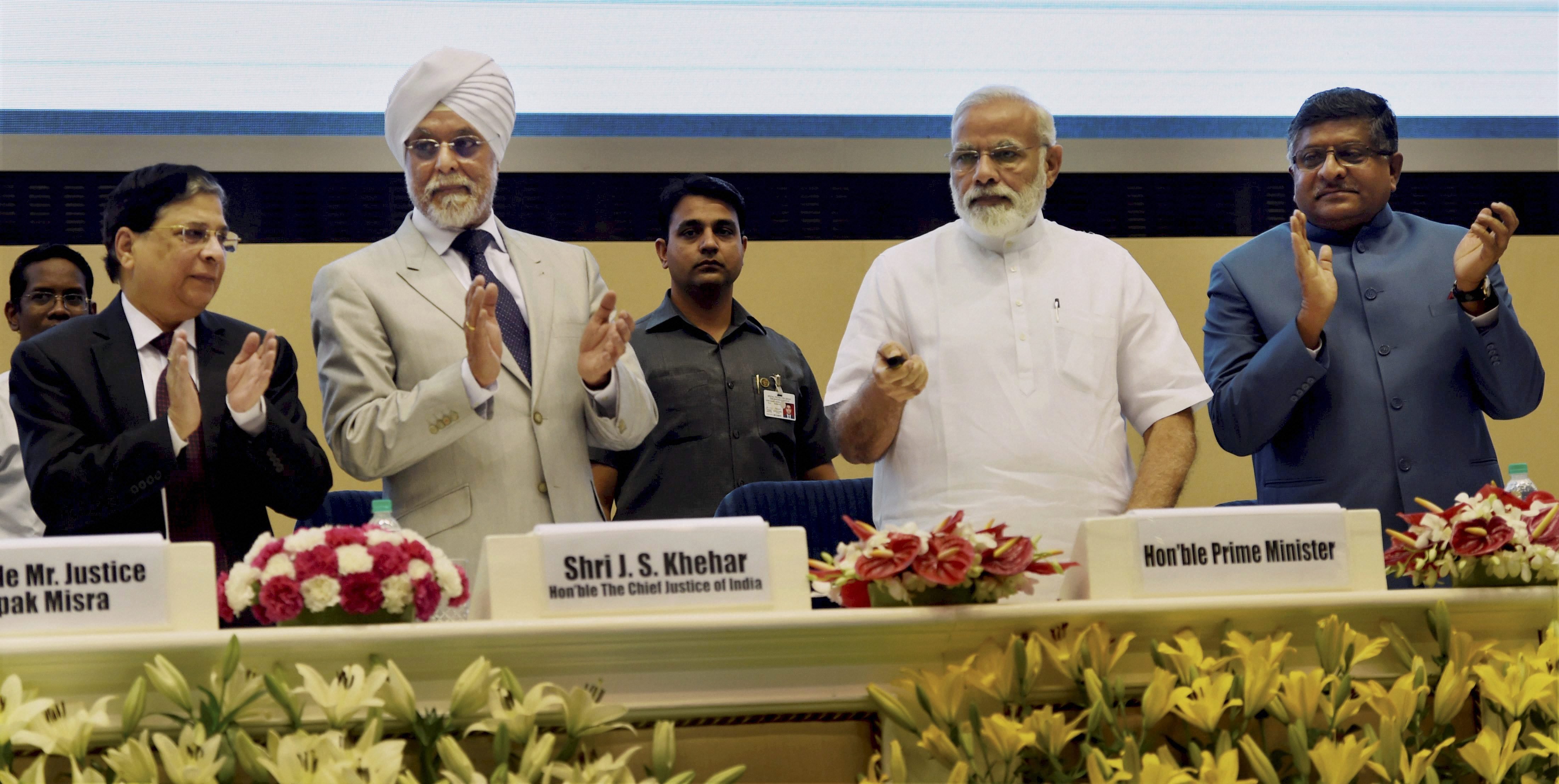 PM Modi's idea behind this acronym might have been to promote the benefits of embracing technology in all walks of life, but its weird nature has once again reinstated the fact that he loves his acronyms even if they don't quite make sense.
SCAM: Samajwadi Party, Congress, Akhilesh Yadavand Mayawati
This is one of his most popular acronyms which he used during the recent UP assembly election campaign. It caught the attention of both politicians as well as netizens who hit back at him with their own sarcastic and funny versions.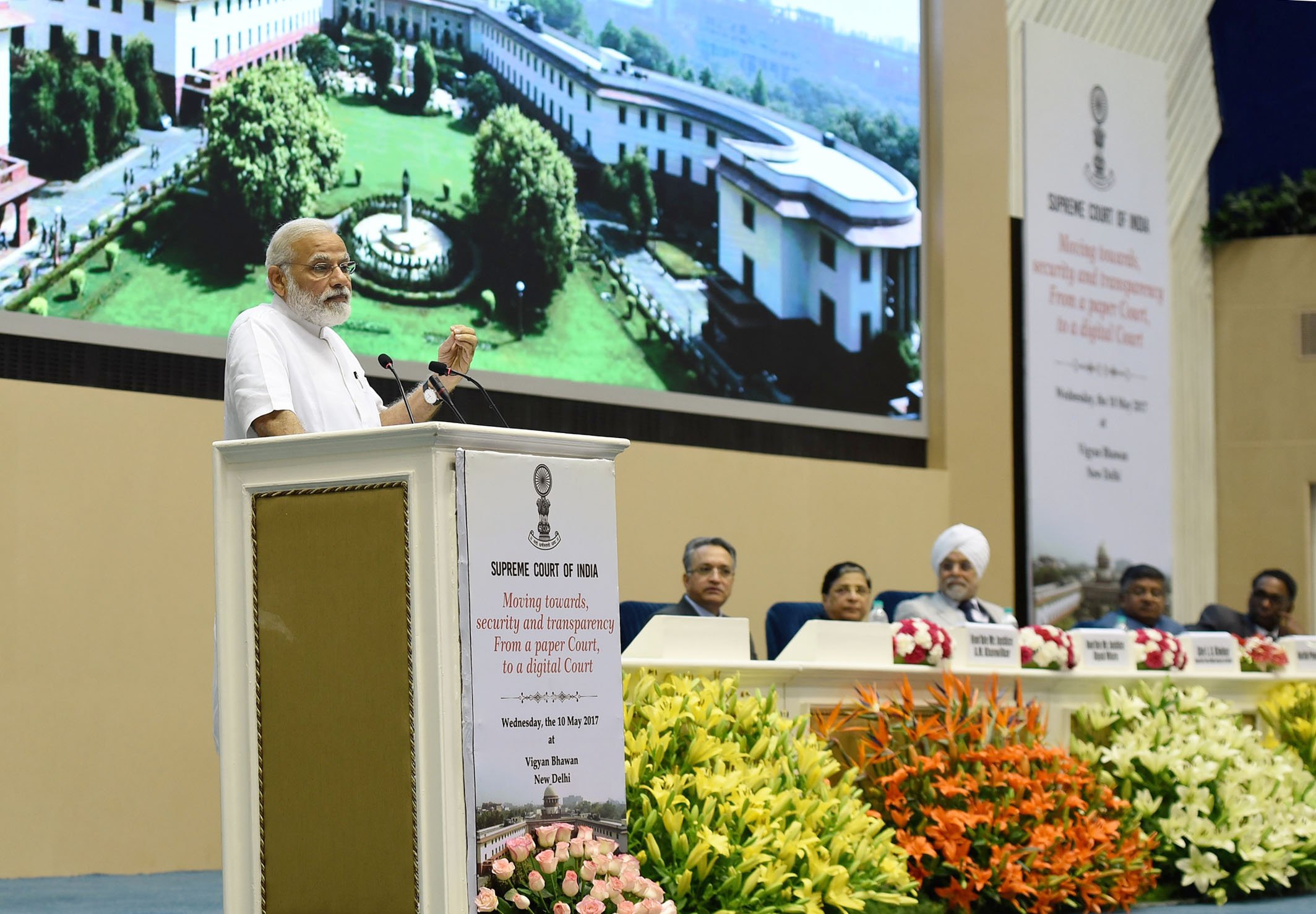 VIKAS-  Vidyut, Kanoon and Sadak
This again was used during the UP assembly election campaign in which he promised that BJP will bring VIKAS – Vidyut (electricity), Kanoon (law and order) and Sadak (roads)  if voted to power, reports The Times of India.
In 2014, PM Modi took a jibe at the three 'AKs' who according to him were providing strength to Pakistan. 
"Three AKs have emerged as a unique strength for Pakistan. One is the AK 47 (rifle) which has been used to spill blood in Kashmir. The second is (Defence Minister) A K Antony, who told Parliament that people wearing uniforms of the Pakistani army beheaded our soldiers, even as our Army said that they were Pakistanis," he had said.
And in an indirect attack on AAP chief Arvind Kejriwal he said this, "And the third AK is AK 49, who has just given birth to a new party,"  reports Indian Express.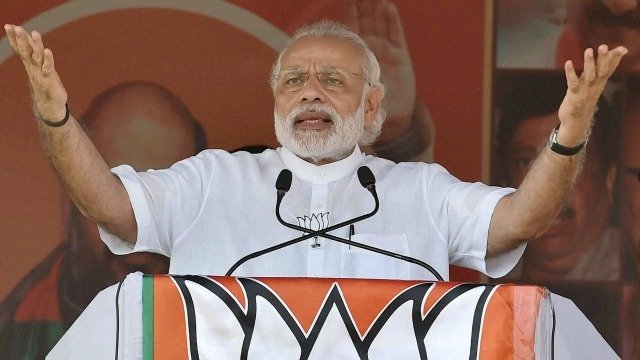 ABCD: Adarsh, Bofors, Coal and Damaad (son-in law) 
He coined this term during his election campaign against Congress in 2014. It was used to define Adarsh housing scam, Bofors scam and Coal scam and Damaad  (son-in law), an obvious reference to Robert Vadra, Congress President Sonia Gandhi's son-in-law.
RSVP- Rahul Sonia Vadra Priyanka 
This was another potshot aimed at Congress in 2014. He said the UPA followed an 'RSVP model' of governance which meant that their policies only favoured Rahul Gandhi, Sonia Gandhi, Robert Vadra and Priyanka Gandhi.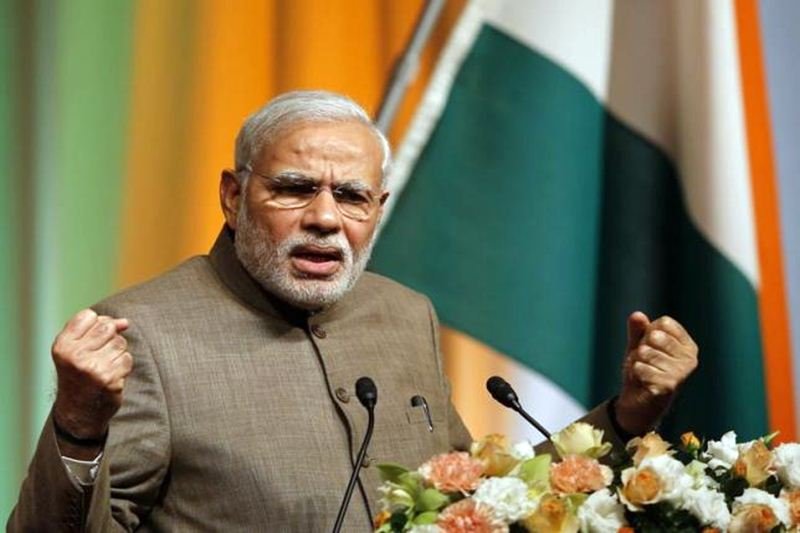 SABKA – Saamajwadi Party, Bahujan Samaj Party, and Congress party
This was another acronym coined before the 2014 Lok Sabha polls in which he told people that 'sabka vinaash hoga' which means that everything will be destroyed. With all he meant all the three parties namely Samajwadi Party, Bahujan Samaj Party and Congress.  
MOM – Mars Orbiter Mission
While congratulating ISRO scientists for the Mars mission in 2014, he said, "MOM would never disappoint. I knew this as soon as I came to know of the name of the mission."