Congress Vice President Rahul Gandhi on Friday attacked the Centre over demonetisation and called the move 'economic loot', while addressing a rally in Uttarakhand's Almora.
"Congress wants to remove corruption from the country. Any step taken by the Modi-led govt, be it big or small, it will be supported by the Congress party. But note ban was not a move against black money, neither was it a move against corruption. Note ban was an economic loot," Rahul said.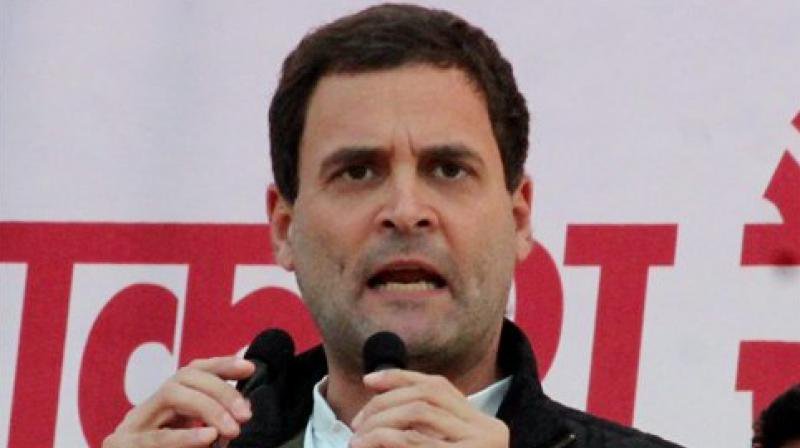 Earlier, Rahul had called the move the "biggest impromptu financial experiment" undertaken by the Prime Minister and claimed it was only causing trouble to the poor.
"Because of the move, more than 100 people have died in the country. We were not allowed to stand in two minutes of silent for the deaths of these people in Parliament," he added.
Directly taking on the PM, Rahul said Modi had been attacking the poor people of the country for the last 2.5 years.
Gandhi asked the Prime Minister to name those "thieves" who own the black money stashed in Swiss banks.
"The Swiss government has provided the list of all black-money holders to the Modi government. Why does he not place the list of thieves before the Lok Sabha or Rajya Sabha? We want to know who are these thieves. You should put their names before the Lok Sabha and Rajya Sabha," he said."Why didn't you bring back (Vijay) Mallya and Lalit Modi from London?" he asked.
Gandhi accused Modi of snatching away the hard-earned money of the country's poor and giving them to banks to write off bad loans. He said demonetisation was introduced to waive Rs 8 lakh crore loans the "super rich" owe.
Take away the money from the poor and help the rich. Take away the money from the 99 per cent honest people and help the 50 super-rich families. This is the truth of note ban," he said.