Prime Minister Narendra Modi broke his silence on Kashmir after a month of violence and lockdown in the region. He spoke in Madhya Pradesh and made a bid a bid to reach out to agitating Kashmiris who have been on a warpath with police and para-military forces. Modi's significant statement was to invoke former Prime Minister AB Vajpayee's approach. 
"When Atal Bihari Vajpayee was the Prime Minister he had adopted the path of insaniyat, jamhuriyat and Kashmiriyat and we walk the same road. I want to tell the brothers and sisters of Kashmir from this great birthplace of Chandra Shekhar Azad, that Kashmir has the same strength that has been given to (other parts of) India by our freedom fighters. Kashmir has the same freedom that every Indian feels."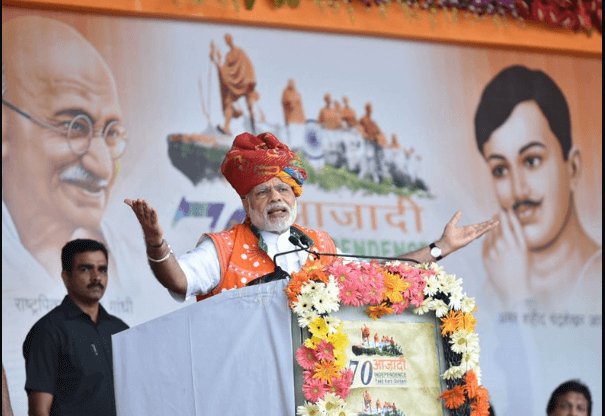 Modi also spoke of how disheartened he felt to see young boys with stones in their hands instead of laptops and books.
One would think that a statement from the Prime Minister would have had immediate impact on-ground with people paying heed to it. But that is not happening and even as the Rajya Sabha discussed Kashmir on Wednesday, for more than six hours and an All Party meet is slated to be held tomorrow, on-ground realities are a different matter. There is more than one reason to this apathy to what the PM has said.
For starters, both Modi and Home Minister Rajnath Singh went by the script given by security agencies in these situations. They did not move beyond that and continued with provocative sentences of terming the uprising as the handiwork of a "handful". More so, they placed majority blame on Pakistan.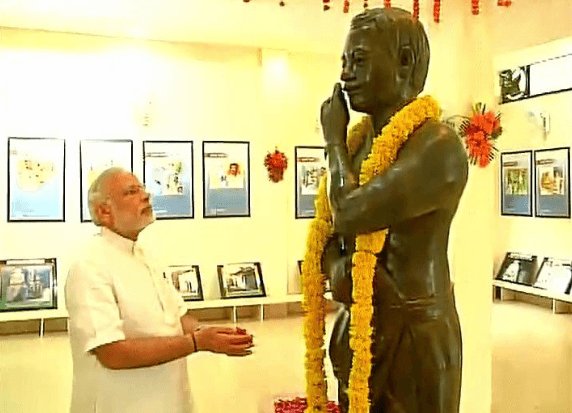 There has to be a difference in approach between the political leadership and the security establishment when it comes to dealing with such situations. In a way, what Modi said was significant and should have helped Kashmiri youth rethink their stand. Especially his reference to Vajpayee, whose approach had actually brought a change in the discourse on Kashmir.
But the fact remains that when Modi says "we walk the same road", his handling of Kashmir in the last two years of Bharatiya Janata Party rule does not support his words. Since December 2013, a little before he took over as Prime Minister, Modi has invoked Vajpayee's "doctrine" at least six times.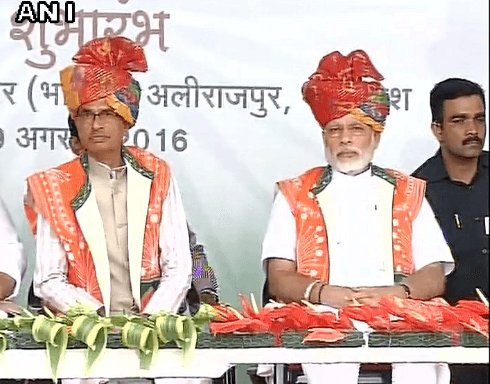 During his election campaigning he made it a point to "assure people" that he would follow the path laid out by Vajpayee. If his government would have moved even an inch towards that goal, the situation in Kashmir might have been different today. Vajpayee took a completely different line to the extreme approach the RSS and most BJP advocates on Pakistan and Kashmir, today. His famous speech in Srinagar on April 18, 2003 extending a fresh hand of friendship to Pakistan, prodded both countries into an entirely new paradigm of "friendship and reconciliation". This helped not only to build bridges with Pakistan, but also led to constructive engagement between Srinagar and New Delhi.
Since the Modi government has been formed in May 2014, there have only been moves to provoke Kashmiris and not give them space to move towards political engagement. The BJP did everything to make Kashmiris insecure by calling for a beef ban, doing away with a separate flag, floating concepts such as Sainik Colony, separate townships for Pandits and changes in various laws that would open doors for non-Jammu and Kashmir residents to settle and do business in the state. His party did not even respect the Agenda of Alliance (AoA); it has entered with the People's Democratic Party to stitch the alliance. The AoA is committed to sustained dialogue with Pakistan and the Hurriyat.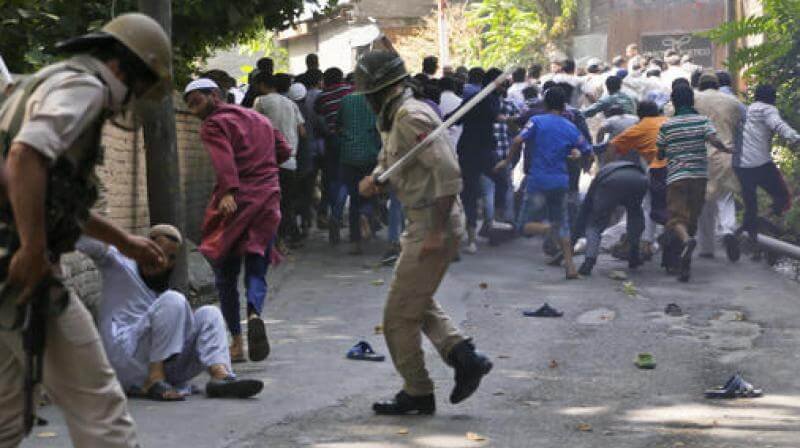 Modi has simply not kept to his repeated "promise" of following Vajpayee. 
"This (Modi's statement) will not make any difference as no tangible step has been taken in this direction by him in two years. What you preach you should practice also. and I think it has become the fashion for him to invoke Vajpayee", says Prof Gull Wani, who teaches Political Science at Kashmir University.
The biggest crisis New Delhi faces in Kashmir today, is that of credibility. Ever since 1947, the Centre has introduced initiatives and made promises to the people of Jammu and Kashmir – but has ultimately fallen short of all of them. Take for example, the interlocutors appointed by the UPA government in the aftermath of the 2010 unrest. They submitted a report that was ironically, disowned by the Home Affairs Ministry which had appointed them.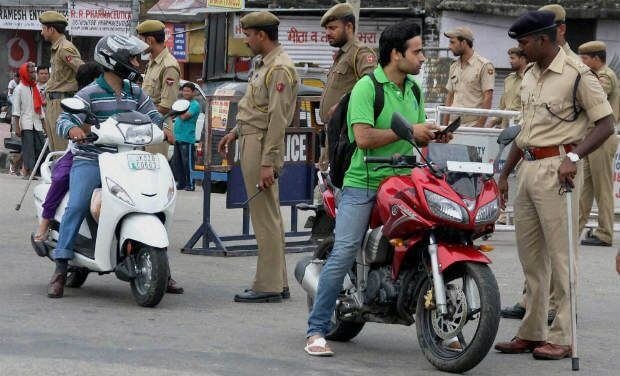 When the NDA government was voted in, they could have built trust and confidence, learning from the mistakes of the UPA. But they instead chose to follow in their predecessors' footsteps. Which is why the question being asked in Kashmir is – why should anyone believe Delhi?
This time, the unrest is not confined to Kashmir. It has spread to the Chenab and Pir Panchal valleys in Jammu and Ladakh's Kargil district as well. Thus, breaking the myth that it was a problem relegated to just a few districts in Kashmir.
The Centre will hold its All Party Meet and may well send a delegation to Srinagar a la 2010. But the people of Kashmir are so cynical of Delhi's seriousness and sincerity, that this all seems like political posturing by NDA. In just a month, people have suffered greatly, curfew is unending and probably the longest in recent times, youngsters have been injured and killed, the rebellion is not ebbing. The only way for Modi to break this deadlock, is by actually walking his talk. Till then, a speech will remain just that – a speech.
(Feature image source: PTI)