our Dalit men were chained to a car, stripped and beaten up by cow protection vigilantes in Gujarat's Gir Somnath district. A day later, a video emerged on social media and went viral. The incident has triggered a storm of protests from the Dalit community in the state and is also said to have led to the resignation of Chief Minister Anandiben Patel. 
Leading this protest is 35-year-old Jignesh Mevani. A lawyer, journalist and an activist working for the Dalit rights, Mevani has been instrumental in organising unprecedented protests by the Dalit community in the state. 
In a telephonic interview, Mevani talked to ScoopWhoop about Modi's comments slamming the gau rakshaks and the future of the protests. Here are edited excerpts: 
SW: Prime Minister Narendra Modi has slammed "Gau Rakshaks" and openly called for not "attacking" Dalits. As a Dalit leader, how do you interpret the assurance? Is it enough? 
Jignesh Mevani: Modi's statement has no significance for us. PM Modi made the statement only when the Sangh Parivar and BJP began to feel the heat of Dalit agitation. They are trying to fool Dalits.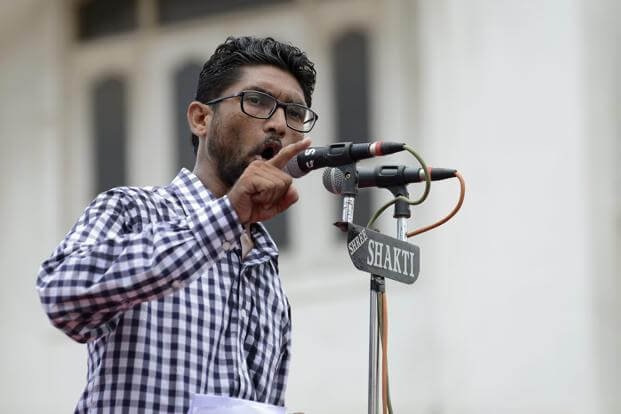 The Hindutva agenda, which has turned the cow into a mother, has been playing out for a long time in Gujarat. The Una incident is just the recent one. In the past, whenever Gujarat police seized meat they would declare it beef, and blame it on Muslims even without any laboratory investigations. 
The way in which Dalits have risen up after the Una incident has shaken them. They know they will face a tough reply in the Uttar Pradesh elections. They are worried about their politics and vote bank. This is why these statements. 
SW: The Una incident triggered a sudden protest wave by Dalits and is also said to have resulted in the resignation of Gujarat Chief Minister Anandiben Patel. Do you feel the momentum of current Dalit movement will stop in the backdrop of PM Modi's comments?
The momentum will increase. It was only after our agitation that Modi was forced to open his mouth. But this movement doesn't end here. We want freedom from the dirty work – like manual scavenging and disposing animal carcasses – which has been imposed on us in caste hierarchy of the society. 
Dalits from across India are joining us and showing solidarity to our cause. Various Ambedkarite groups in US and Canada will also take out marches on August 15.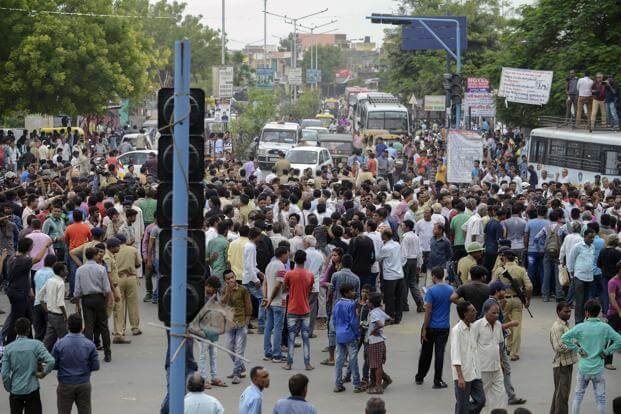 If Narendra Modi and the Gujarat government really want Dalits to no longer take up these caste-specific jobs, then they must give every Dalit family 5 acres of land under the provisions of Revenue act. This is why we have given the slogan: Gai ki dum aap rakho, hamein hamari zameen do (You keep the cow's tail, give us our land). 
SW: The PM also said "if you have to attack, attack me but stop attacking "my Dalit brethren." In the past, he has also called for an end to manual scavenging. What can Modi do to put his words into action? And why isn't he doing that?  
Modi has also said poverty should end. But why didn't he end it? He rightly said manual scavenging should end. But why didn't it end during the 13 years he was CM of Gujarat. More than 55,000 Dalits in Gujarat are doing manual scavenging presently. Neither did he build toilets, nor did he bring any change in the lives of sanitation workers. He took no stand on untouchability and caste-based violence.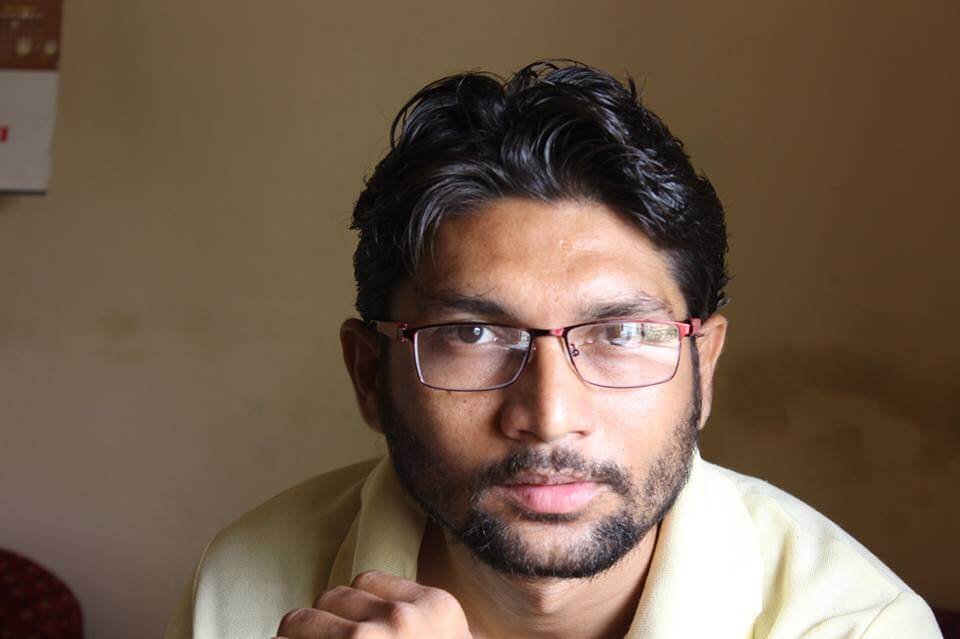 In a 2009 book titled Karmayog, Modi has written that sanitation and cleaning workers, which are mostly Valmikis, enjoy their work. He has also written that for them it is an experience in spirituality. It clearly means these people will always keep doing the same work.    
SW: You have been working on Dalit issues for a long time. What was the condition of Dalits during Modi's tenure as Chief Minister? What steps did Modi take during his tenure to ensure the safety, security and empowerment of Dalits?
In September 2012, when Modi was CM, three Dalit youths were killed by Gujarat police in the Thangadh town of Surendranagar district. First they were tortured, and then were fired upon with AK 47 rifles. There's been no justice in that case. Why didn't Modi tell the Gujarat police then that they should not fire bullets at Dalits like he's saying now? 
There were almost 14,000 incidents of Dalit atrocities across Gujarat during Modi's tenure as Chief Minister. I am ready to leave this Dalit movement if Modi says that he ever visited a single Dalit victim family when he was CM.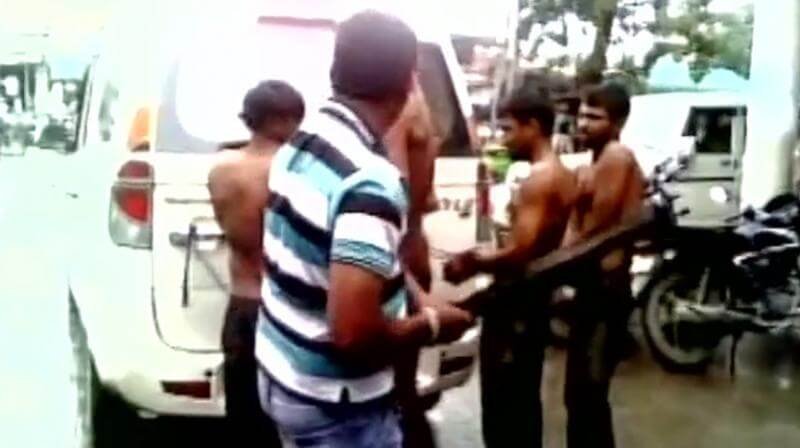 Hindutva's agenda is fundamentally anti-Muslim, anti-Dalit and anti-working class. It's an upper caste agenda. The Gujarat model has brought no change in the lives of Dalits. 24 Dalit women were raped by upper-caste men in 2004, the number soared to 74 rapes in 2014. Thousands of Dalits were expelled from over 55 villages. Nearly one lakh sanitation workers have been earn minimum wages even after working for years in the municipal corporation. 
Gujarat also saw Patidar agitation but that fizzled over a quick period of time. How hard is to keep the current Dalit movement alive?
What's the objective of the current Dalit movement you are leading? 
The objective is to get all the Dalits to pledge that they won't lift carcasses any more. Like we did in Gujarat when thousands of Dalits took a pledge in Ahmedabad to stop lifting carcasses in protest against the attacks by upper caste Hindu activists. 
At the same time, we will also demand land for Dalits. We don't want land on paper only, but we want to be owners of  the land. Eventually, the movement will take shape of a social as well as economic revolution.