An upgraded version of the IAF Mirage 2000 TI aircraft crashed recently, claiming the lives of Squadron Leaders Siddharth Negi (31) and Samir Abrol (33).
The plane crashed merely 100 meters away from civilian area surrounding HAL airport in Bengaluru.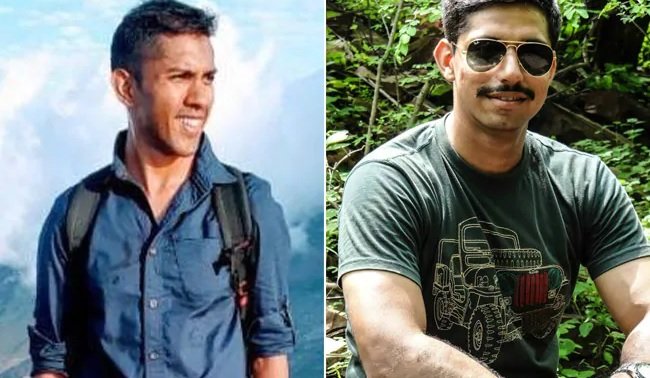 According to reports, both the pilots had managed to eject but while Negi succumbed to death at the crash site, Abrol was taken to the hospital but couldn't survive the injuries. 
The nation is in mourning after the incident and one can only imagine the families' pain.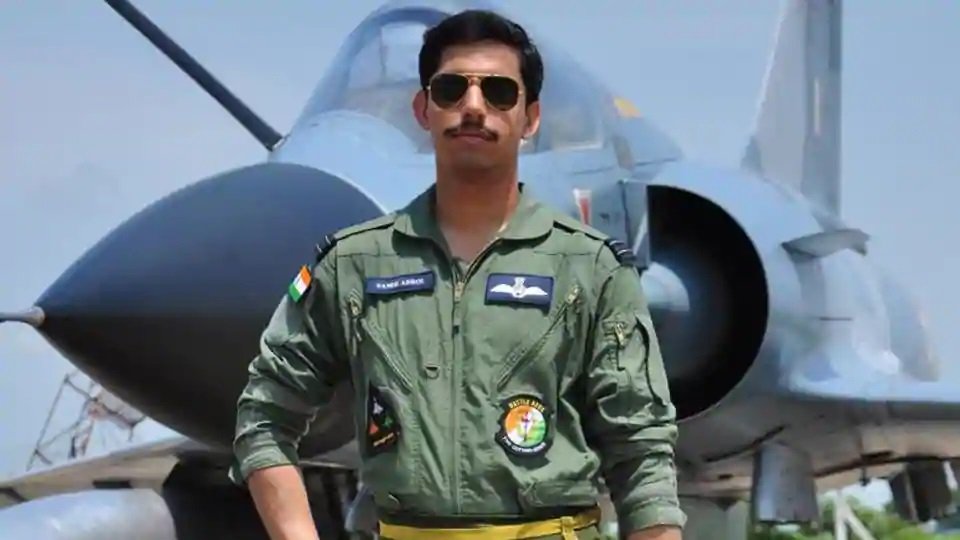 Overcome with grief, Samir's brother Sushant Abrol wrote a poem while coming back with his mortal remains, in which he blamed the government of indulging in corruption and not caring about the lives of the pilots. 
The poem was later shared by Samir's wife Garima Abrol. 
Here's the poem in text:
And as he fell from the sky onto the ground,
With brokenbones ; all but a black box was found.
His ejection was safe but parachute caught fire,
Shattered the family and all that he desired
Never had he breathed so heavy, as for the last time,
While the bureaucracy enjoyed its corrupt cheese and wine.
We give our warriors outdated machines to fight,
They still deliver it with all their prowess and might.
Once again a martyr was killed,
As he fell from the sky onto the ground.
Unforgiving is a job of a test pilot
Someone has to risk it to show others the light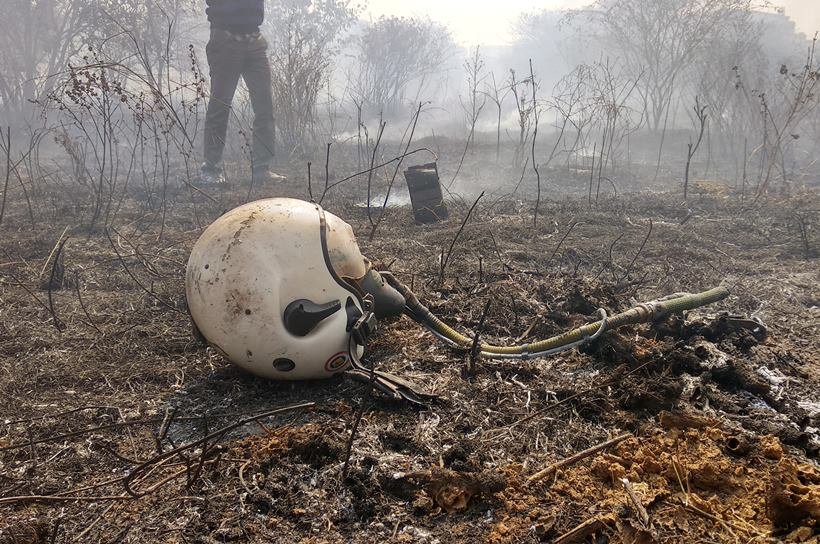 In an interview given to IANS, Sushant said that he wasn't blaming anyone in specific but the system in general for the negligence and corruption.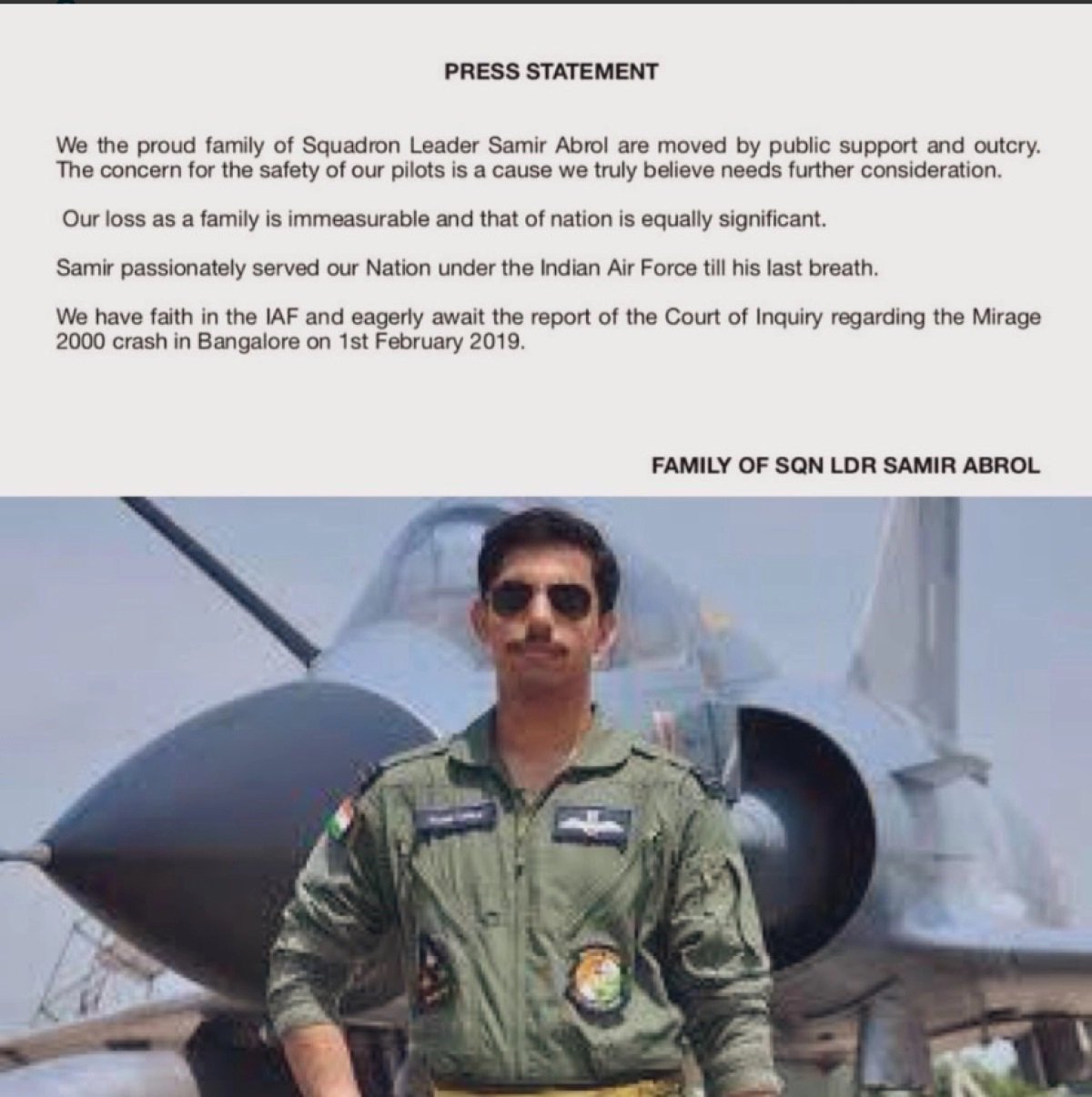 The rampant corruption in India is not unknown but it takes a whole new meaning when people lose their lives in the process of saving others. 
No one forces these young men and women to join the Army, to go on test flights, to fight on the border.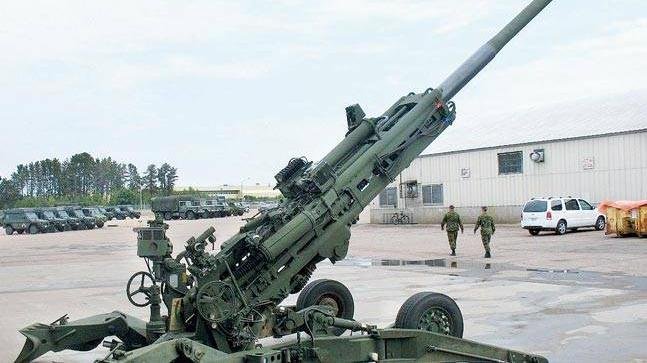 They do it because they love the country and the least they deserve is good artillery and well functioning machines. 
We can't afford to lose more people like this and while such poems make us emotional, no one should be in a place where they have to write them for a dead relative.