A 33-year-old former software engineer was arrested by Cyberabad Police last week for allegedly live streaming sexual acts with his wife, without her knowledge, on a porn site for money, police said on Thursday. 
The accused, a resident of Jeedimetla in the city, had been allegedly live streaming videos recorded through his laptop's webcam, which was positioned in his bedroom. "The woman, working with an IT firm, came to know about the existence of her explicit videos last November after her friend from Kerala informed her," Assistant Commissioner of Police (Cyber Crime Police Station) S Jayram said.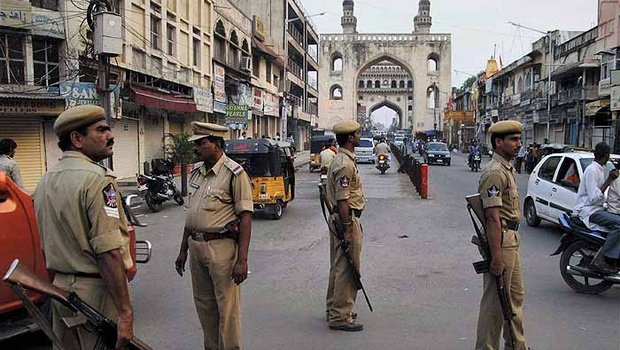 On her complaint, police registered a case under section 509 (word, gesture or act intended to insult the modesty of a woman) of IPC and under relevant sections of the Information Technology Act. During the course of investigation, the police found that it was the woman's husband who was behind the act. He was arrested on April 7 and remanded in judicial custody.
 The officer said that the police traced the IP address of the video link to Thrissur in Kerala. "When served with a notice, the owner of the IP address told the police that he had downloaded the video from a website and transmitted the same on internet," Jayram said. 
According to police, the accused used to position his laptop facing his unsuspecting wife in their bedroom for live streaming the act. The ACP said the woman was not aware of the secret filming as the accused used to play a movie on the laptop. 
Police said that the accused had registered himself on a porn website and was paid for posting videos. Besides, he had also offered male escort service. "His mobile phone and laptop were checked and incriminating evidence was found. His bank accounts were also verified and enough technical evidence was found," the ACP added.