Ajinkya Shinde, a struggling Marathi actor, was arrested by the Panvel police in Maharashtra last month in an alleged robbery case. However, the case eventually turned out to be one of a hidden extortion racket run by Government Railway Police (GRP) officers.
Ajinkya, with his newly wedded wife Supriya, had relocated to Panvel from Mangaon in November, 2014. While searching for lost fortune, he came in touch with Inspector Rajkumar Jadhav and constable Mangesh Rakshe.
In need of money, and without much choice, Ajinkya agreed to act as a honey trap to lure gay passengers at railway urinals at Panvel, Belapur and Kharghar stations, so that the police officers could extort money from unsuspecting homosexual men, Mid Day reports. In return, the officers promised him good money after every successful attempt, claims Supriya.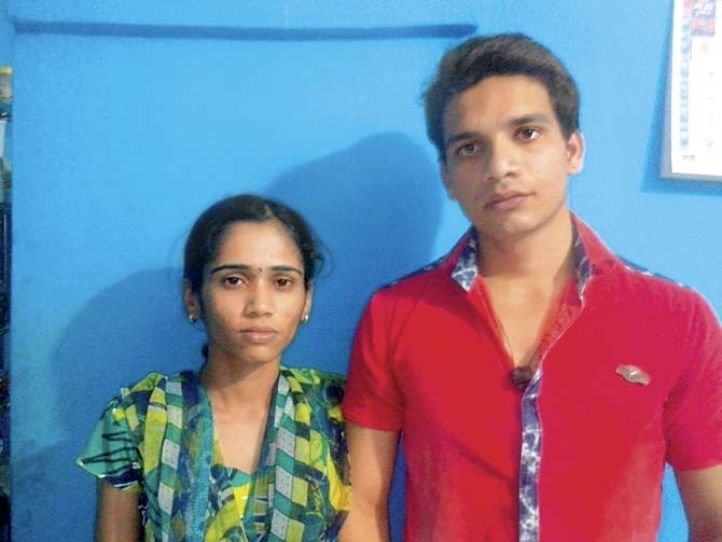 "He [Jadhav] told Ajinkya that his part would involve just attracting the target and leading him to an isolated place, after which the GRP officials would take over," Supriya told Mid Day .
"The policemen used to let my husband go and extort money from the target by threatening to expose their sexual leanings to their family and friends. The GRP officials offered decent money for this work to my husband," she added.
Later, six other GRP officers joined the racket and the aspiring actor started earning a hefty sum everyday. But Ajinkya desired more, and in the process, the extortioners got caught in their own trap. How? They attempted to extort a sum of Rs 8,000 from 28-year-old RBI employee Parthasarathi.
"Parthasarathi informed senior officers about this and then registered a case with the Panvel GRP for assault and robbery. PSI Kalve resolved the matter in the police station itself and released my husband," Supriya said.
They thought that was the end of it, but Parthasarathi didn't stop at the complaint. He wrote an email to GRP Commissioner Dr Ravinder Singal describing the whole incident in detail.
"On March 3, however, they called him to the police station claiming they just needed to sort some things out and would let him go, but arrested him in the fake robbery case," Supriya said.
Ajinkya's wife reportedly recorded telephonic conversations between her husband and GRP officers and submitted them along with a complaint against those eight officers to GRP commissioner Dr Ravinder Singal.
ACP Rajeshwari Redkar, who is probing into the matter, said, "We are conducting an inquiry and recording the statements of all the police officials as well as that of Ajinkya's wife, Supriya."