The Maharashtra government has been directed by the Bombay High Court not to take action against those who are in possession of legally slaughtered beef. This directive is in place for the next three months. The HC also said the police should not invade the privacy of citizens.
"We are of the view that the state not having granted reasonable time for disposing of beef products is admittedly unwarranted," the HC said in a report by Indian Express.
The court clarified that it will not be staying Section 5D. This means that people will not be allowed to bring in beef from outside the state for consumption. This provision had been challenged by a number of petitioners. The court also allowed intervenors who opposed views of such petitioners, to file applications.
The HC asked the state to file a detailed affidavit in response to the petitions, four weeks from today. After which the petitioners will have to file a reply within two weeks.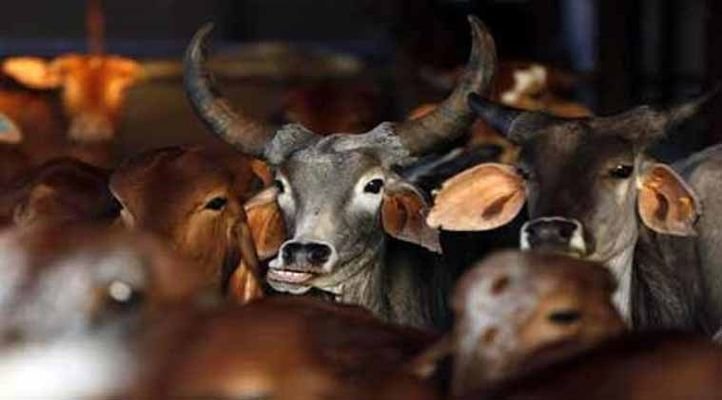 The petitioners had argued against the right of police to enter someone's home or restaurant and question citizens on what they were eating. The police were given this leeway before the Bombay HC made the said changes.
"No FIRs will be registered against possession of beef. At most, if any illegal slaughter is made then FIR shall be registered," said Justices V M Kanade and M S Sonak.
The ban on cow slaughter was enforced two decades ago, however, there was no restriction on slaughter and consumption of cow progeny until now.
Now the Maharashtra Animal Preservation (Amendment) Act, 1995, prohibits the sale or possession of beef, those found guilty of this can serve up to five years in jail and pay a fine of Rs. 10,000.
"The choice of food cannot be out of necessity… Humans have no right over the life of animals. Bulls and bullocks are saying 'save our lives'," said an intervening application by Akhil Bharat Krushi of the Gau Seva Sangh and Dr Vinod Kothari. The state had earlier defended its right to ban beef in Maharashtra by telling the court it was not a fundamental right.