During a massive clash between police and encroachers, 21 people including an SP and an SHO, have been killed in Mathura which broke out yesterday. Uttar Pradesh Chief Minister Akhilesh Yadav has ordered an inquiry.
Union Home Minister Rajnath Singh, who spoke to Yadav, expressed anguish over the loss of lives and assured all necessary help to the state government. 
"19 people have been killed apart from SP City Mukul Dwivedi and SHO," said Commissioner of Agra Division, Pradip Bhatnagar to PTI.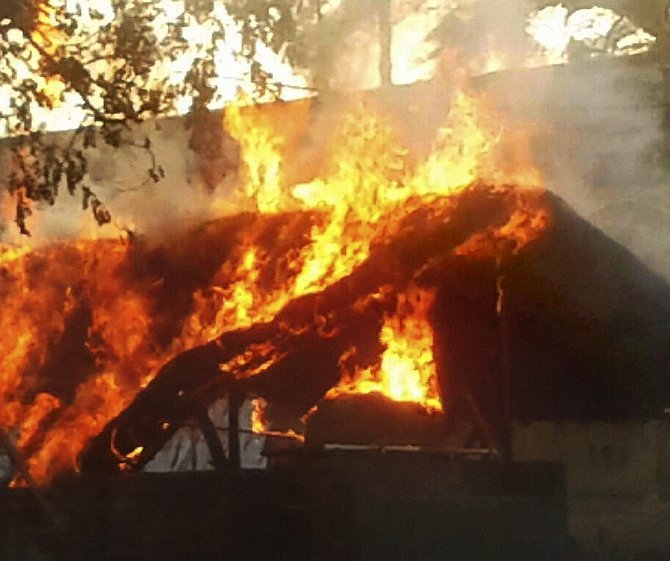 Why the clashes broke out?
The clashes broke out when the police were trying to evict illegal occupants of a land in Jawahar Bagh, believed to be activists of Azad Bharat Vidhik Vaicharik Kranti Satyagrahi, on the directions of the Allahabad High Court.
IG (Law and Order) H.R. Sharma said, around 3000 encroachers pelted stones and later opened fire at the police team as they reached the spot.
In retaliation, the police had to fire after using batons and teargas at them, he said.
Chief Medical Officer of the district Vivek Mishra said, five protesters and two policemen were killed in the clashes.
SP (City) Mukul Dwivedi and Farah police station SHO Santosh Kumar were killed in firing by the encroachers, Mr. Mishra said.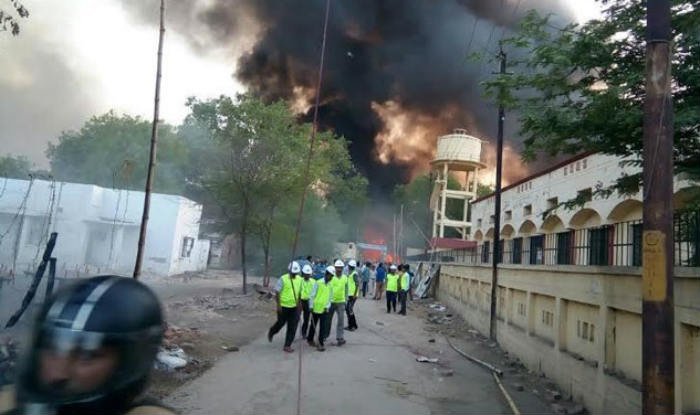 Mr. Mishra said at least four dozen people, including, two dozen police personnel, were injured in the skirmishes.
Search operations were on in Jawahar Bagh though activists of Azad Bharat Vidhik Vaicharik Kranti Satyagrahi were evicted by the joint operation of police, Provincial Armed Constabulary (PAC) And Rapid Action Force (RAF).
Chief Minister Akhilesh Yadav expressed grief over the incident and announced an ex-gratia of Rs. 20 lakh to the family of the deceased policemen.
He directed the Additional Director-General of Police (Law and Order) to rush to the spot and bring the situation under control.
He also directed that additional police reinforcement be rushed to the area and the guilty be arrested.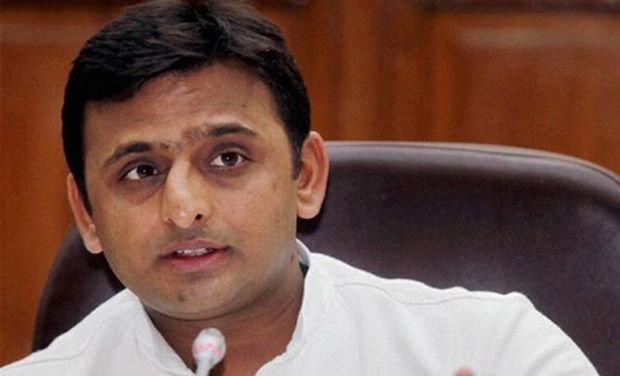 Ram Vraksha Yadav, leader of the activists, and the security officer of the group Chandan Gaur managed to flee along with thousands of their supporters, District Magistrate (DM) Rajesh Kumar said.
How the clash became deadly?
The activists used not only hand grenades but also opened fire from automatic weapons after taking position at tree tops, he said.
The area was filled with smoke due to blast of hand grenades and LPG cylinders following which several huts caught fire, the Mr. Kumar said.
Over two years ago, activists of splinter group of Baba Jai Gurudeo, claiming themselves to be member of Azad Bharat Vidhik Vaicharik Kranti Satyagrahi, had occupied hundreds of acres of land of Jawahar Bagh on the pretext of 'dharna'.
Their demands included "cancellation" of election of President and Prime Minister of India, replacement of existing currency with 'Azad Hind Fauj' currency, sale of diesel at the rate of 60 litres for one rupee and petrol at the rate of 40 litres for one rupee.
The high court had, acting on a PIL, recently directed the authorities to vacate the land.
(Feature image source: PTI)