Electronic and social media may have changed the style of election campaign, but when it comes to capturing the voters' attention, political parties in Uttar Pradesh are trying to outdo each other with new and catchy slogans.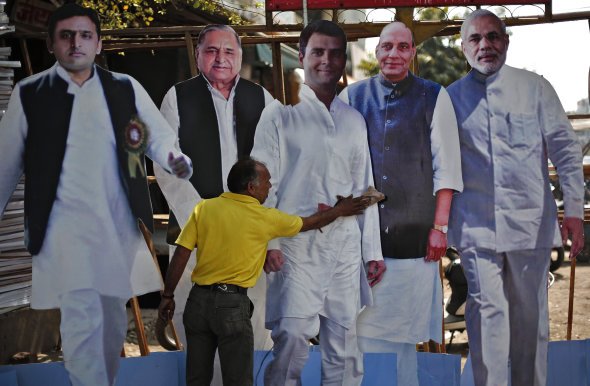 What might have begun in years gone by as a simple method of wooing the electorate is today an experts' job with parties engaging hands good at words for not just giving a catchy message, but also poking fun at their opponents. 
Take a look at some of the best ones:
The ruling SP, which faced bouts of internal fighting, has the most interesting poll campaign planned around its chief minister Akhilesh Yadav's persona. With the Election Commission nod and bulk of party cadre lending him all out support against his father and party patriarch Mulayam Singh Yadav, the electioneering is centered on 'Vikas ka pahiya, Akhilesh bhaiya' and 'Sab bolo dil se, Akhilesh bhaiya phir se'.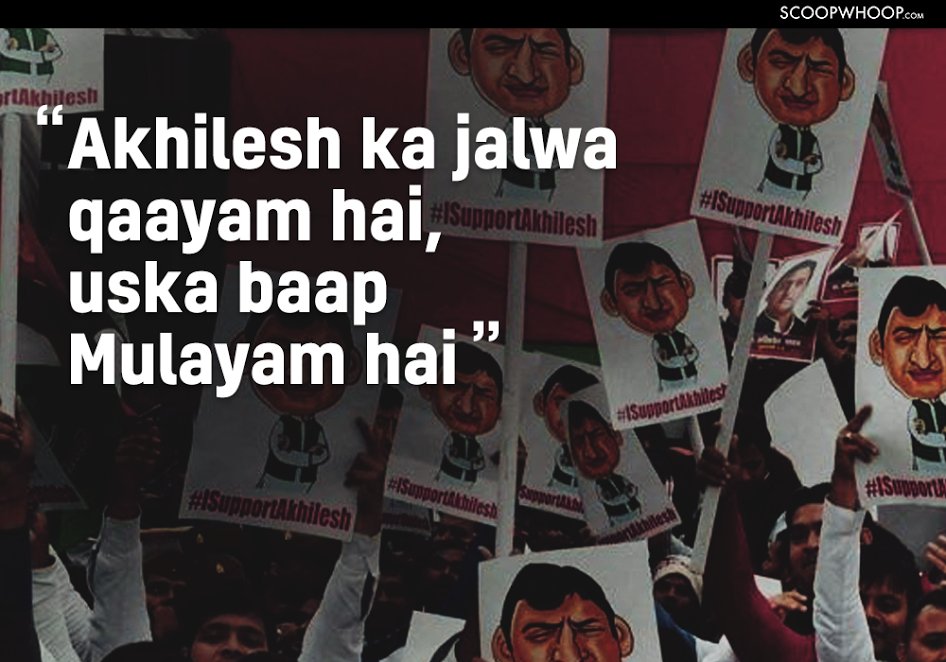 The audio-video material on 'Kaam bolta hai' is already popular among the people. There has also been a concerted move to project his wife Dimple Yadav in the forefront in short films of Akhilesh as a family man.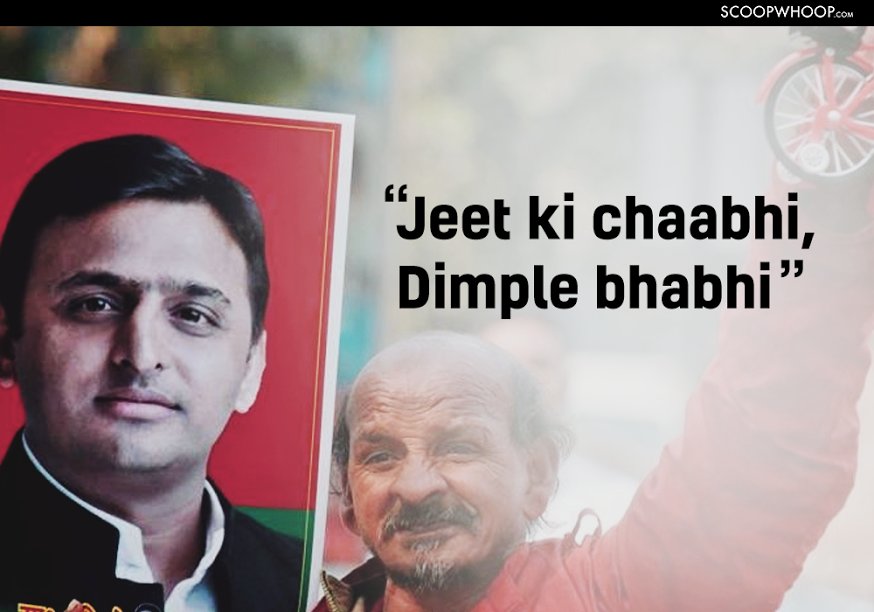 Perhaps it is the sign of things to come. At the same time, we have a modified version of SP's earlier slogan 'Jiska jalwa kayam hai, uska naam Mulayam hai'.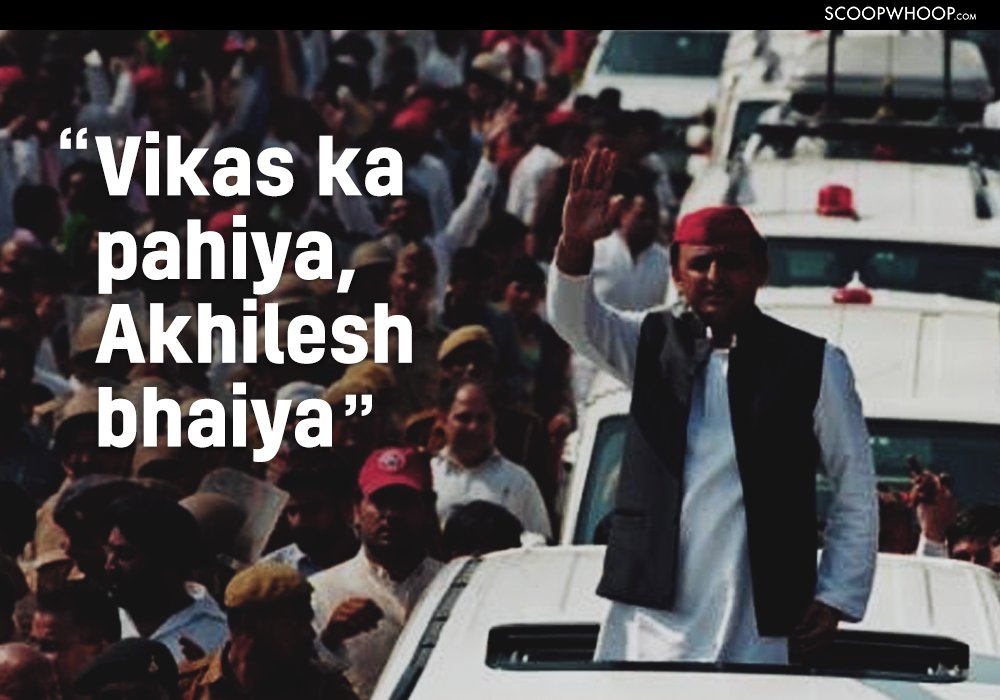 Akhilesh's 2012 campaign around 'Vikas ka pahiya' has this time manifested into 'No confusion no mistake, sirf Akhilesh sirf Akhilesh' and 'UP ki majboori hai, Akhilesh Yadav zaroori hai'.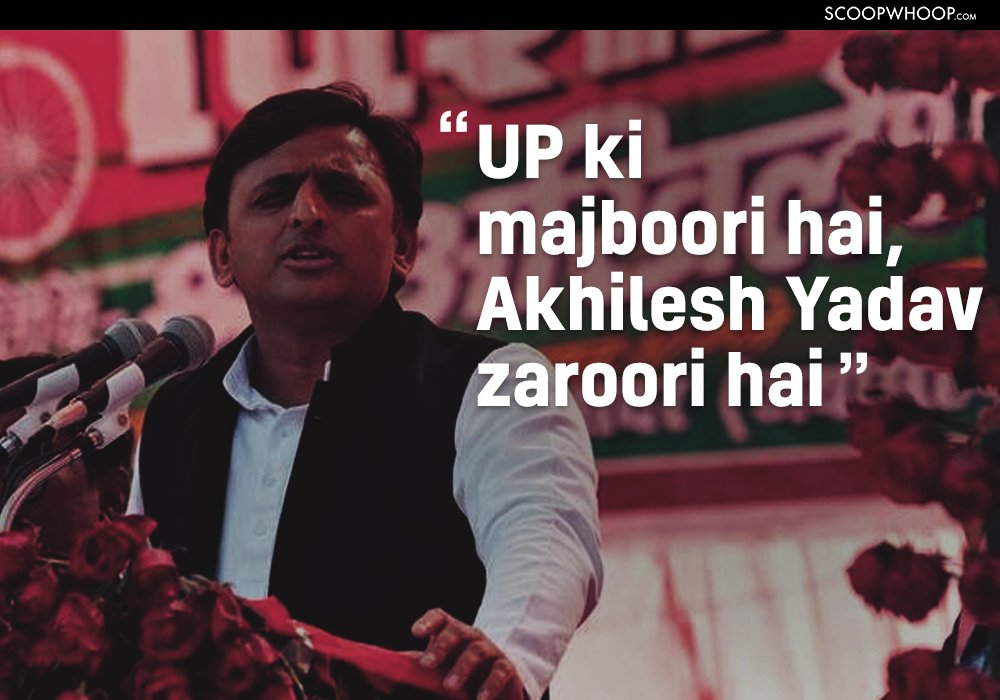 The BJP have modified the 2014 slogan 'Abki baar Modi sarkar' to: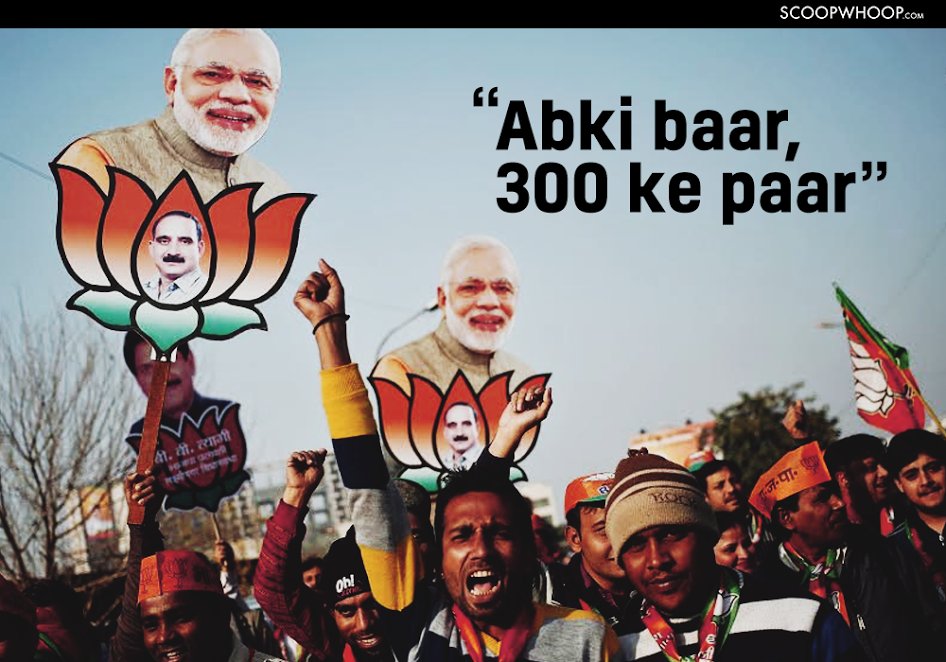 Then there is this: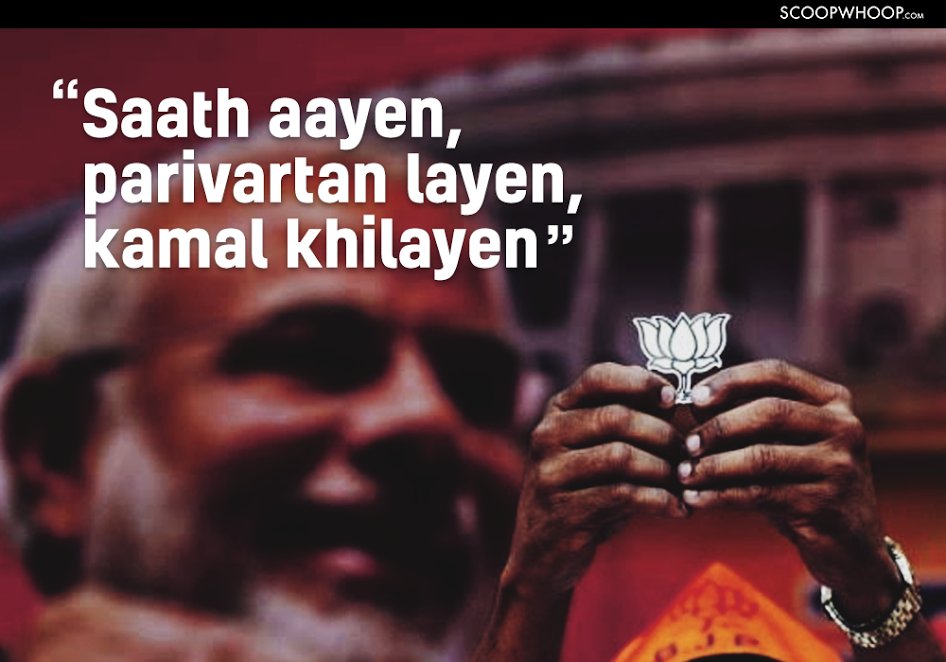 BJP is still seen banking on the Modi face in UP, where it has not projected anyone as its chief ministerial candidate.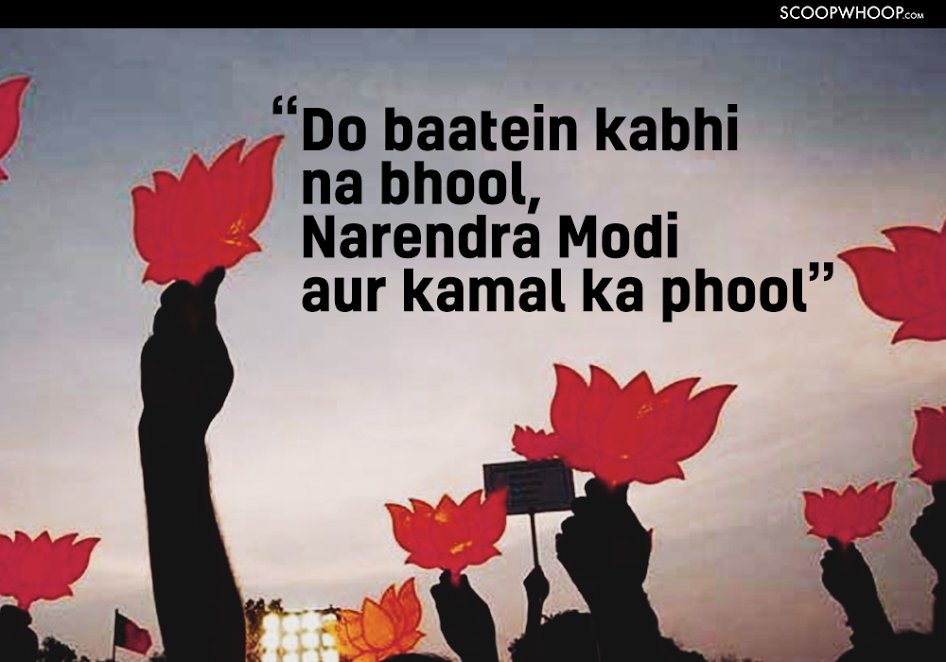 The party has been urging the electorate to give it absolute majority in the 403-member House to ensure that it can work without any pulls and pressures. 
Thus this slogan: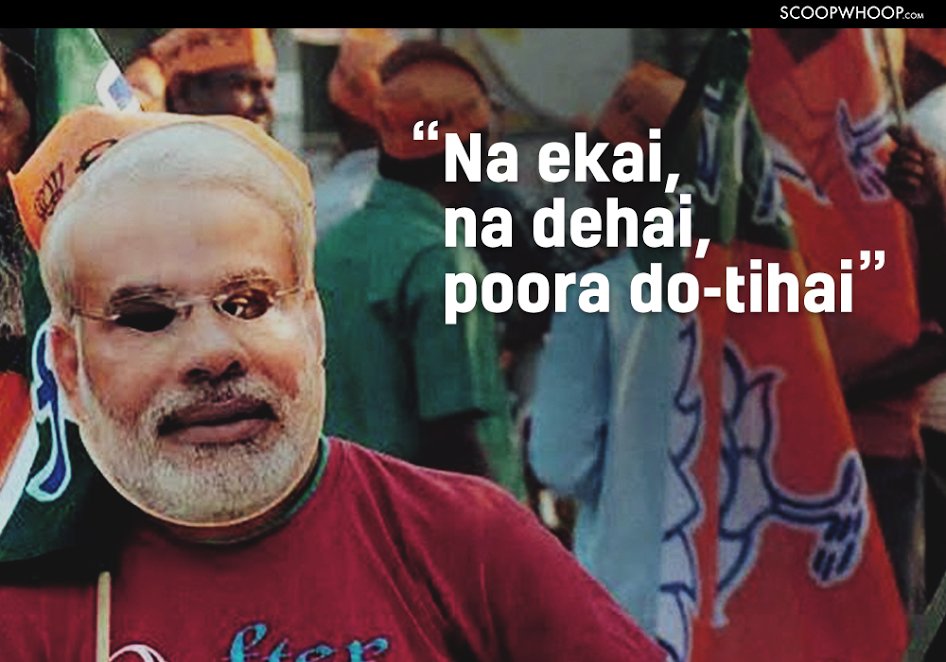 This time round, the BSP too has some interesting slogans lined up which are more development-oriented, and less along caste and communal lines.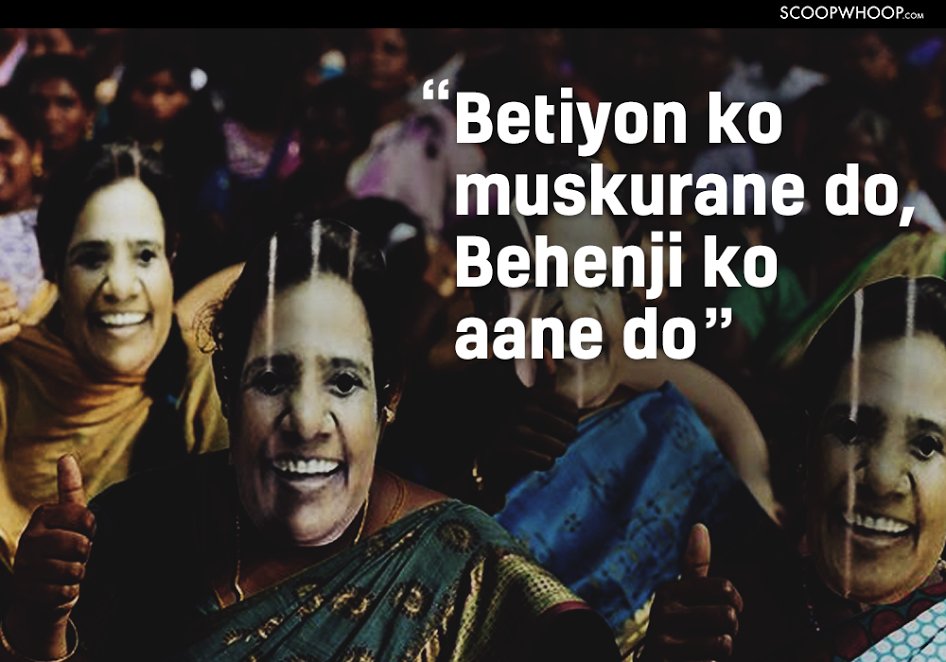 The party had earned notoriety for older slogans like 'Tilak taraazu aur talvaar, inko maaro jutey chaar', 'Haathi nahi Ganesh hai, Brahma Vishnu Mahesh hai, and 'Chadh gundon ki chhati par, mohar lagegi haathi par'.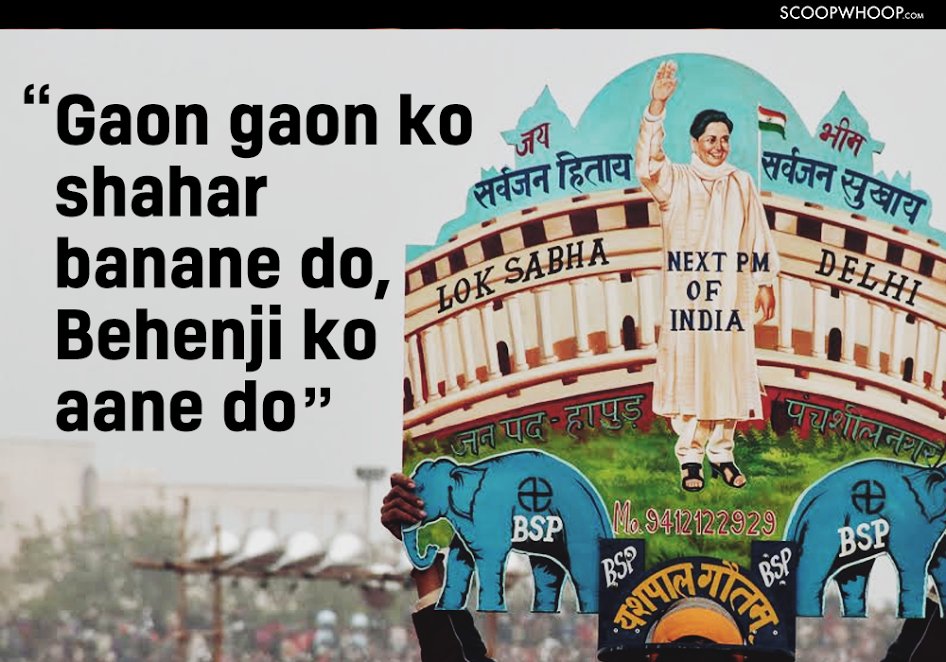 This time, the slogans promise more law and order and development.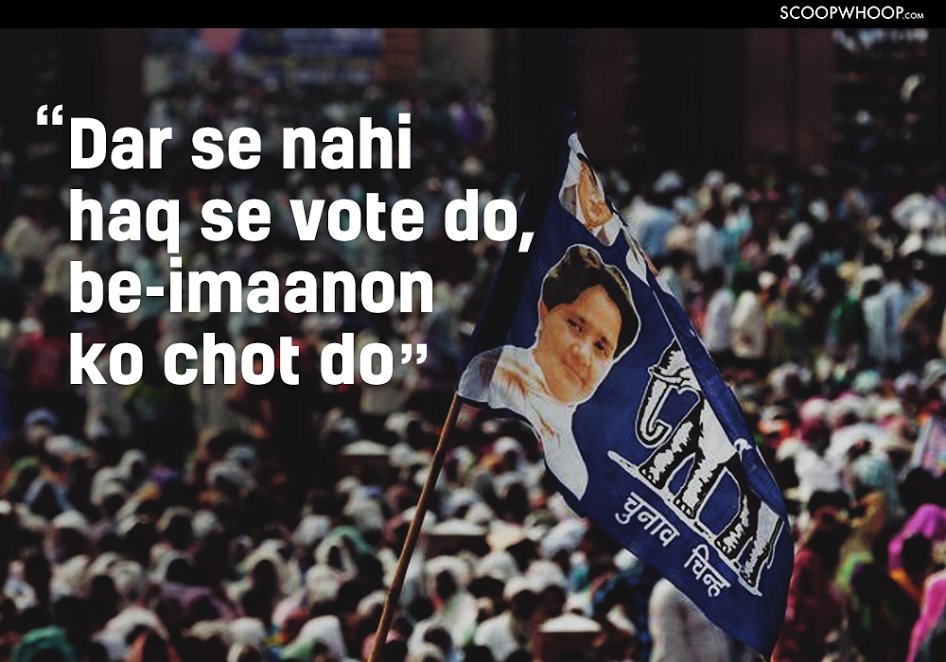 The party, which will use social media in a big way despite Mayawati's past assertions that her vote base does not go by media blitzkrieg, has appeals in 'Dar se nahi haq se vote do and be-imaanon ko chot do'.
Here is another popular one: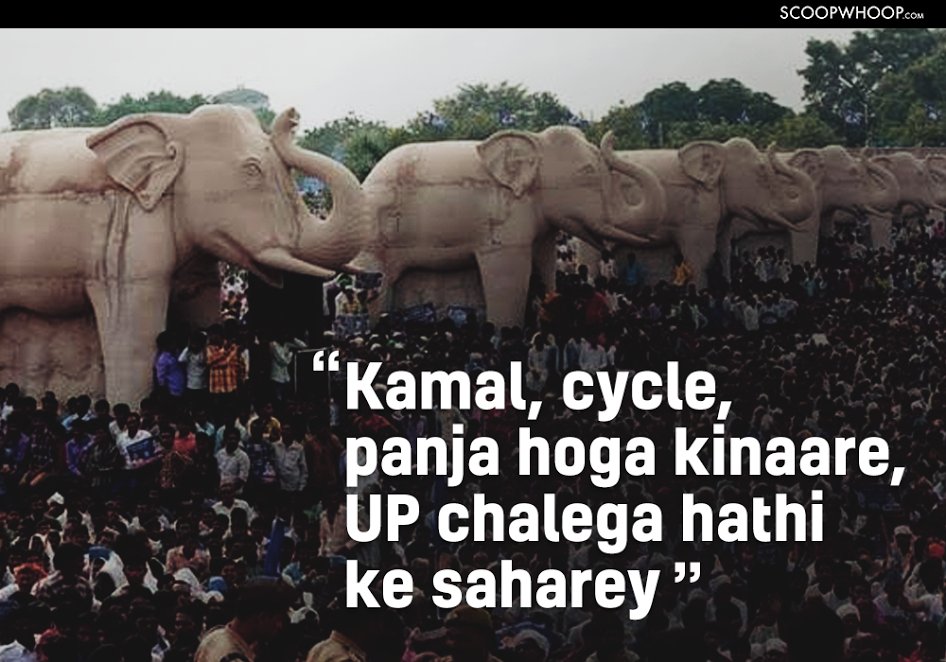 Congress vice-president Rahul Gandhi coined 'Arhar Modi' – in a spin off of the BJP's 'Har har Modi, ghar ghar Modi' – and 'Suit boot ki sarkar', to target inflation and the "elitist" BJP.
After demonetisation, the Congress has come up with these new slogans for UP: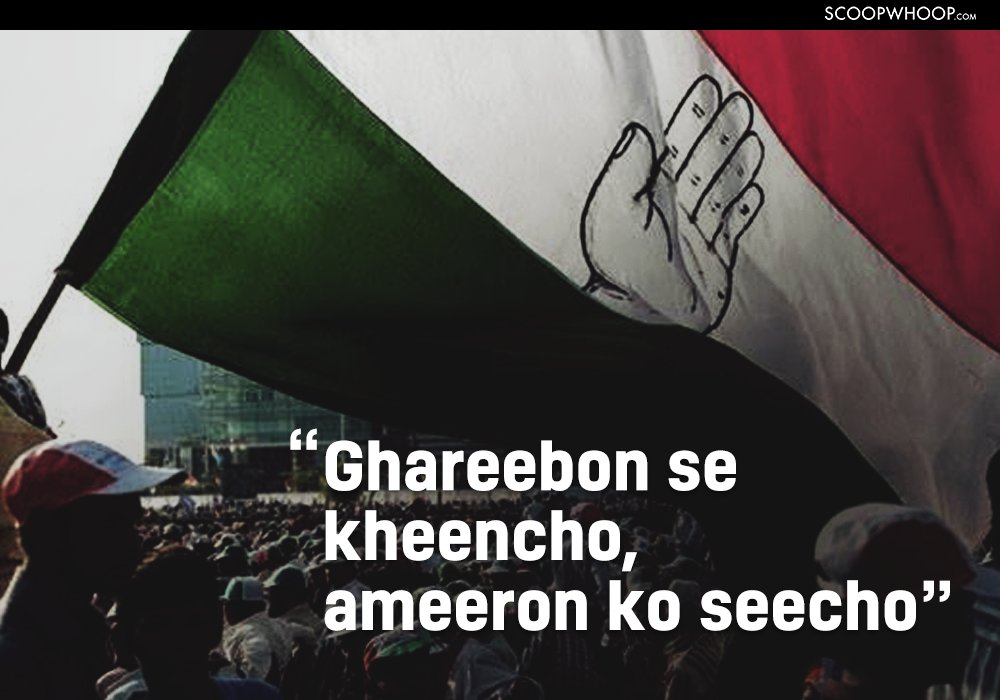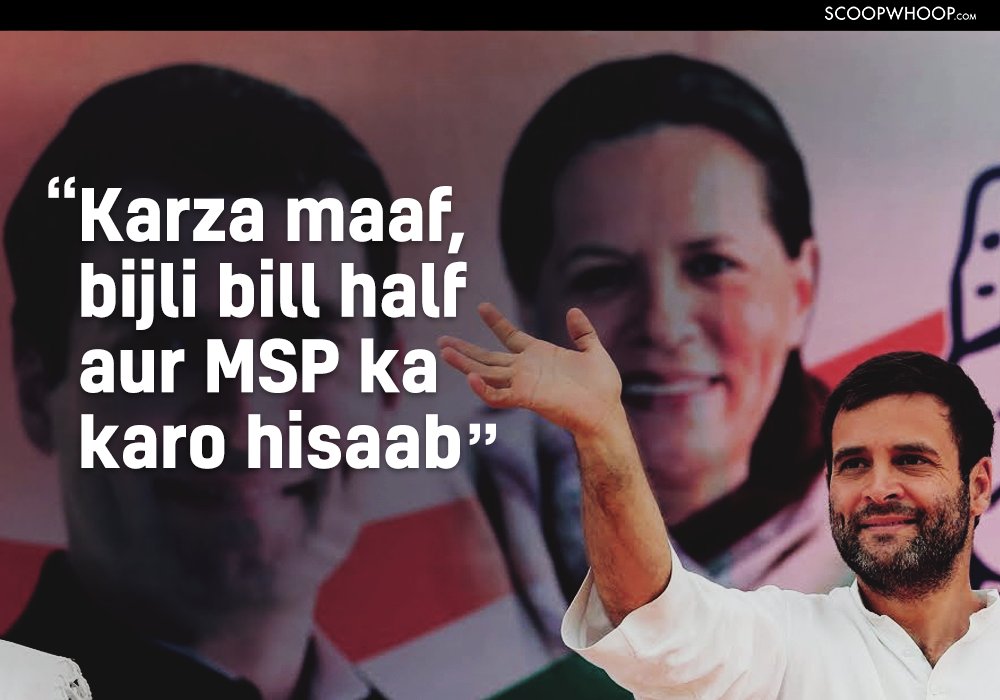 Feature Image Source: Reuters