Sometimes the big-big words that our politicians use can often be summed up in a look, a laugh or in this case, a minimal poster!
ScrollDroll has come up with ingenious minimal posters depicting famous quotes by politicians over the last year.
Its creator, Rohit Bose, says "On the occasion of the Republic Day, since all the patriotic stuff was being done everywhere, we figured we should do something different. So we thought of all the things that politicians say and made these minimal posters based on computer graphics."
Reminisce, chuckle and enjoy.
1. Kerjiwal and his paranoia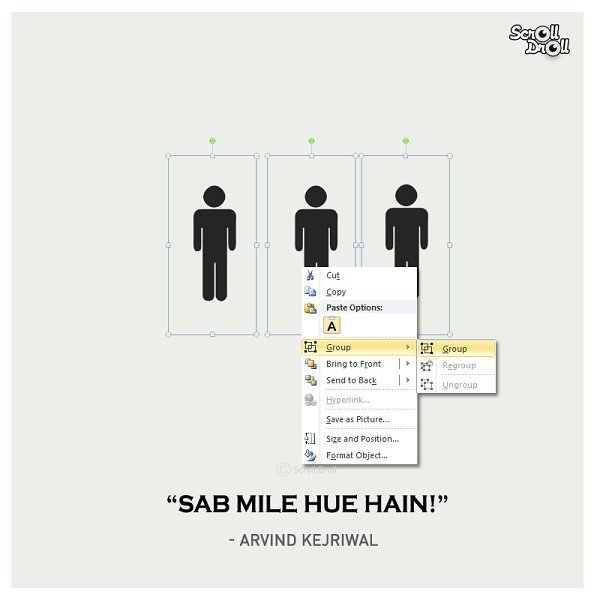 2. When Mulayam equated rape to common mistakes. Like the time you ran a red-light.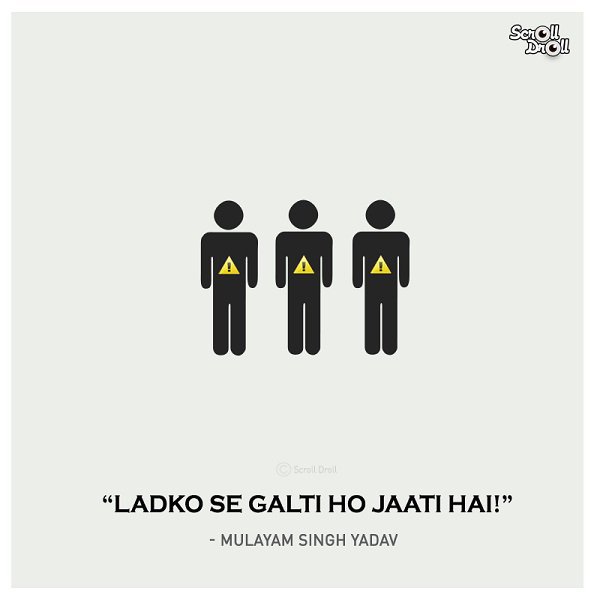 3. As people wait with bated breath. Just like Aamir Khan and friends waited for rain in Lagaan .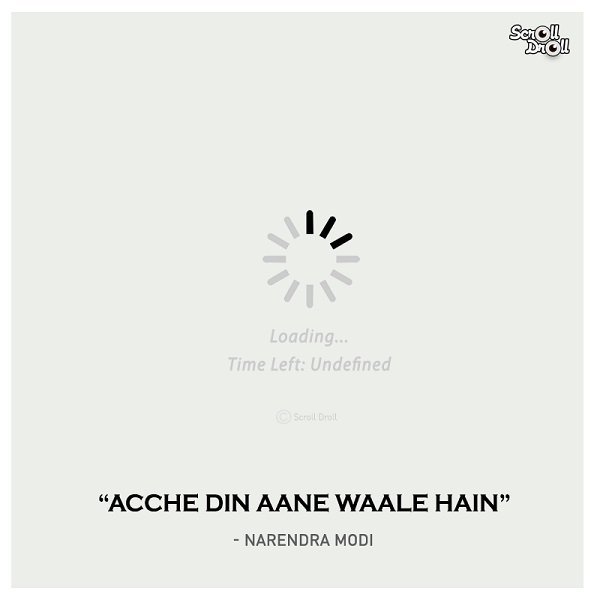 4. The politics- wala shirt-pant. Which were ignorantly given for dry-cleaning on the eve of the General Elections in May 2014.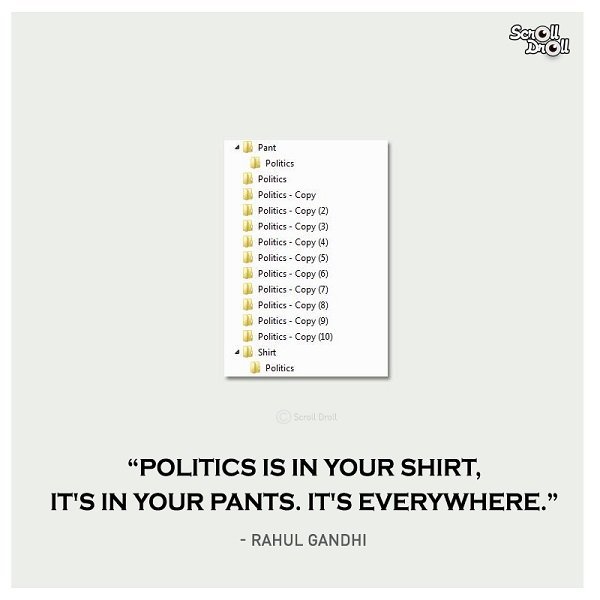 5. When Digvijay Singh saw orange-orange everywhere. Funny guy, always cracking jokes. Will be missed. Not.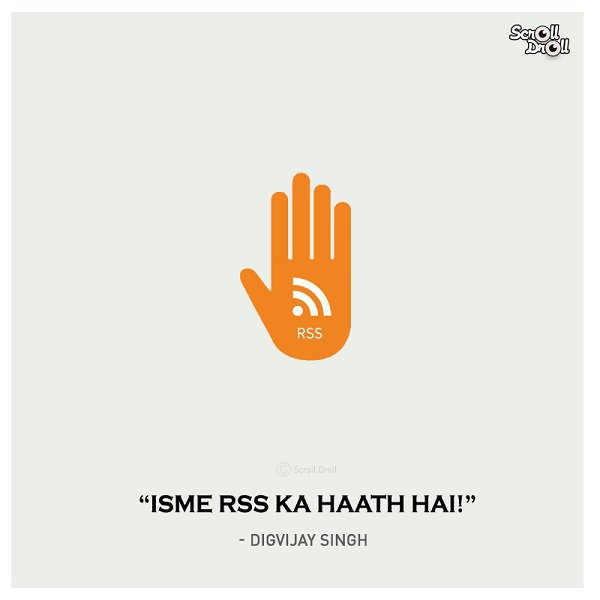 6. The Hindutva brigade punching holes into population control policies.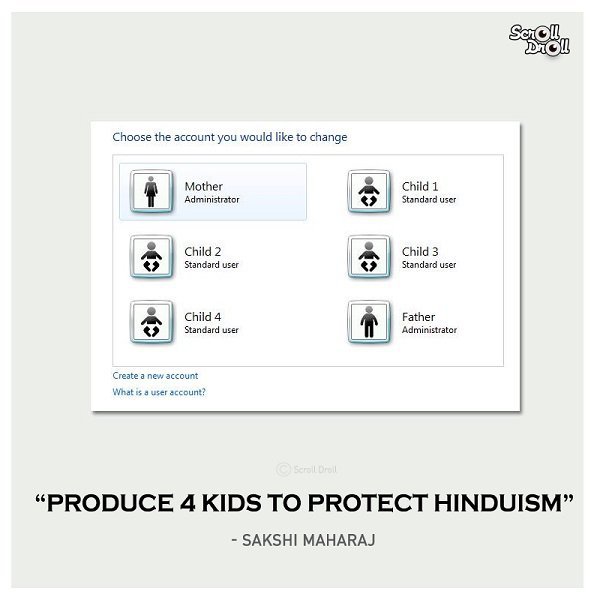 7. When Raj Babbar thought a packet of Lays and 2 eclairs can fill a person's stomach.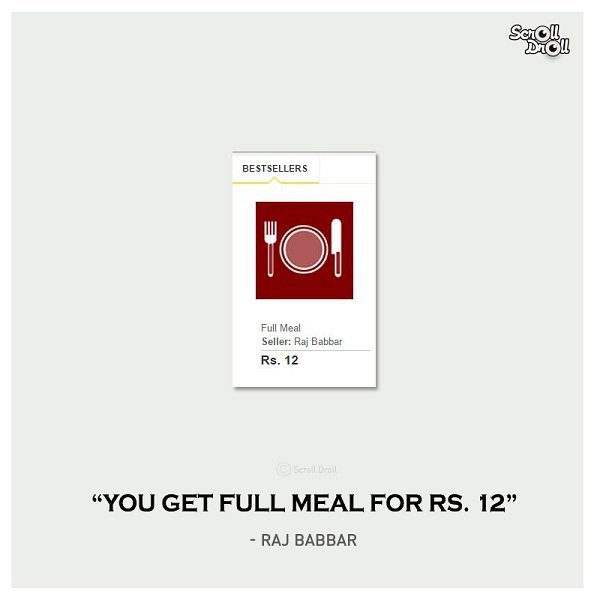 8. The silent sardar who ran(?) a country of 1.2 billion people, with no verbal instructions. Talk about effective management.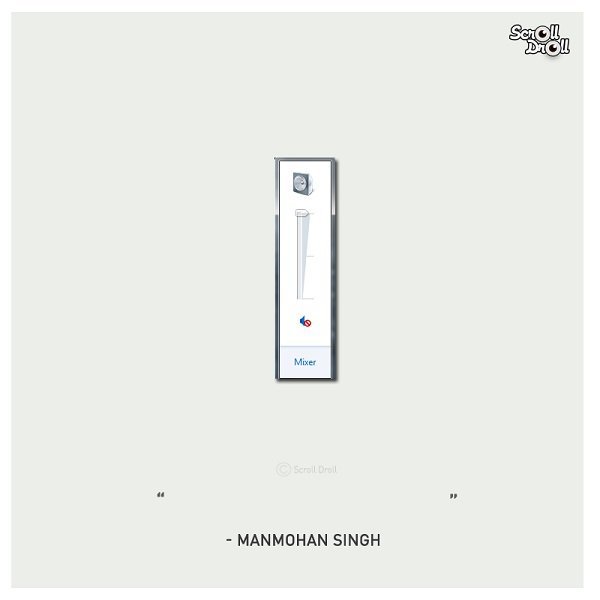 Our Indian politicians are a walking lesson in the old proverb – "Think Before You Speak."
Rohit of Scrolldroll further says that maybe in the future they may come up with a different theme for all the things politicians say.
Because as you and I both know, Indian politicians never seize to surprise us with their 'creativity'.