Chef Manu Chandra triggered a call drop controversy on Thursday, October 15, after he tweeted that a young girl was stabbed. He was unable to get her any help because their service provider Airtel failed to provide them the signal when they were in dire need.
According to Chandra's tweet, the girl was pronounced dead when Chandra's mother rushed to the hospital to admit her. He not only shamed Airtel in his tweets he also shamed the other inhumane bystanders. However., he did appreciate the act of the Delhi police.
Absolute and utter BS. My 63 yr old mother rushed her to hospital after hearing cries of help. Bystanders looked on http://t.co/4qOHX0j4nL

— Manu Chandra (@chefchandra) October 14, 2015
Proud of my mum, who at 63 faced an attacker who stabbed a 16 yr old girl & rushed her to hospital, sadly DOA. People watched. #shame #delhi

— Manu Chandra (@chefchandra) October 14, 2015
Desperately trying to call police and ambulance the mother could do nothing because #airtel networks never there. Life lost. Airtel rich.

— Manu Chandra (@chefchandra) October 14, 2015
They also tried to reach the ambulance from their Vodafone number, where they were able to connect the call but the signal was poor as reported by Hindustan Times .
"Our record shows the first call was made by someone from the victim's family. Another PCR call was made by a neighbour, who is from the Chandra family," said an officer who was investigating the murder.
"The girl's body was brought to the hospital and sent to Lady Hardinge Medical College for an autopsy," said the spokesperson of RML hospital.
"The girl probably could have lived had my mother's calls to police reached them on time. Residents of the area had twice written to Airtel to improve connectivity," said Chandra as reported by Hindustan Times .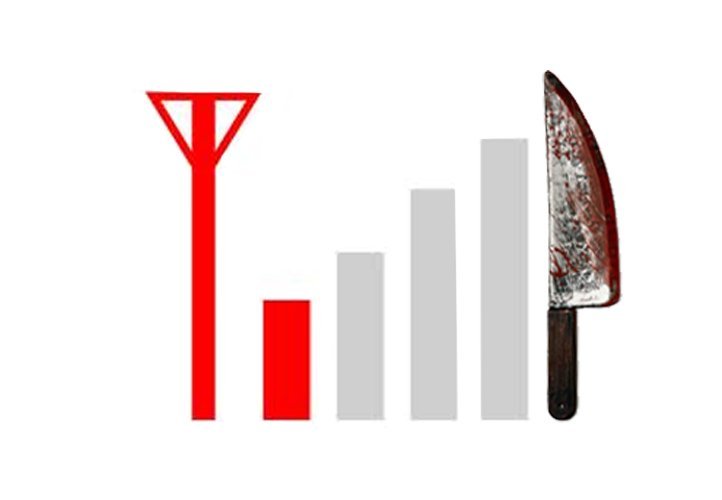 Minister of Communications and Information Technology, Ravishankar Prasad had said call drop was a national concern and that it is important for telecom operators to improvise its infrastructure. According to Firstpost , he also said that the regulators are preparing an information paper which records the extent of call drops in Mumbai and Delhi.
Recently TRAI has asked telecom operators to pay a fine of Re 1 to customers for call drops. Is that really something that will make much of a change in a person's life? Will you really notice if there is a difference of Re 1 in your phone balance after your call fails to reach its destination?
It isn't everyday that Delhi witnesses a non bystander but this time when it did, signals and networks acted as barriers of communication. Life was literally lost. Can telecom operators do anything to compensate that?