It's almost been a week since 7-year-old Pradyuman was found murdered inside his school premises. While his murder triggered massive outrage across the nation, it also ended up raising pertinent questions about our schools and safety of our children.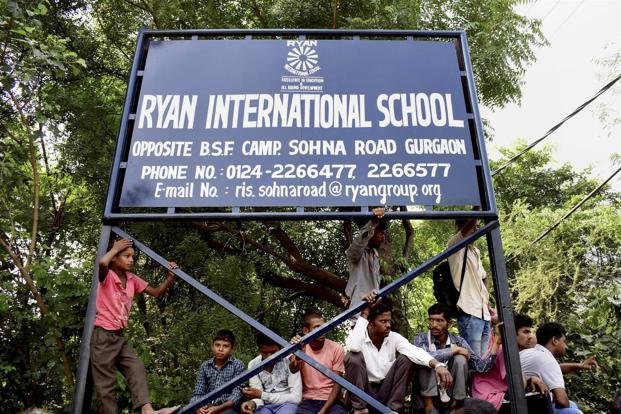 From dearth of toilets to careless security protocols, Ryan International brought into limelight the ugly truth of security lapses that continues to plague both private and public schools.  But are schools really to be blamed?
Hardeep Chowdhary, President of Central Association of Private Security Industry (CAPSI), a body of security professionals that provides security professionals to schools and other institutions, believes so.
Security is a "mere service" for them
Speaking with ScoopWhoop News, Chowdhary explained how the Security Industry in India is treated "at par with other service provider industries".
"It is sad how security is considered a mere service.It is not a priority and thus schools try to save money on it. So obviously, when the money is less, the quality is compromised. In this case, the security is compromised."
Investigations into the case has revealed that Ryan International indeed took chances with security as even Haryana Police considered the institution liable.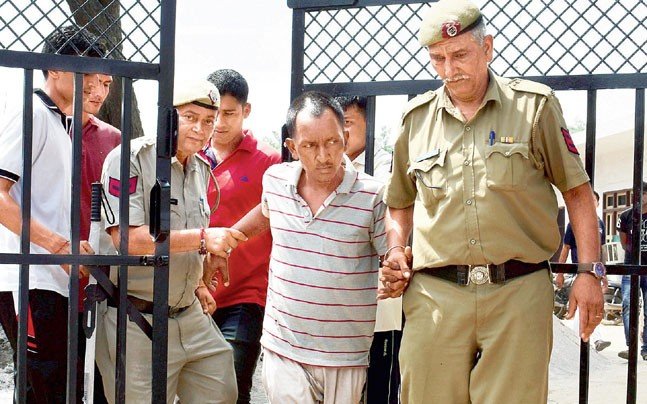 According to Indian Express, the school has been found accused of multiple security lapses such as employing staff without police verification, not following regulations in hiring in school buses, not repairing broken CCTV cameras and enabling access to unauthorized people into the campus. 
Besides, the suspect was sacked from a private school in Ghamroj near Gurgaon for his "sexually predatory behaviour" which was only revealed after police investigation, reports Hindustan Times.
Though the school had now annulled its contract with the private security agency that provided guards, one question that now arises is whether schools should comprise with quality and recognised services in the name of budget?
What kind of screening process goes into hiring guards for schools ? 
According to S Singh from Lions Detective and  Security Private Ltd (Delhi), an employee with about two-year's experience is deemed fit for working in schools. "We train them for a week," he adds. 
Teja Singh Tanwar, who runs Royal Bodyguard Security Services in Delhi told ScoopWhoop News that their agency provides guards to schools as per their demands and budget.
"Schools are our clients and they have different requirements. They hire our trained guards on a yearly contract basis. If the school has money, they hire more people, else they don't," he said.
This process, however, is considered problematic by Hardeep Chowdhary of CAPSI, as he believes that schools should instead let recognised security agencies make the cut.
"Every school should first let the security agency inspect the campus and decide on the requirements. Security of students is supreme and no school should let budget make that decision. Every recognized and experienced agency has trained professionals who are willing to guide. Spending money on them should not be seen as a burden but as an investment instead," he said.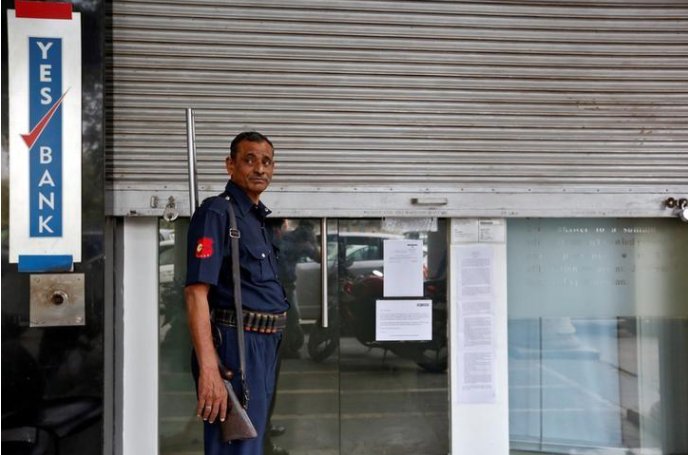 Ground realities, however, are different. What Hardeep seems to suggest is a structured and regulated model of an industry which at present does not exists.
From schools to corporate firms, not everyone hires their guards or security personnel from an agency and thus has the authority over their wages. More often than not, they are below the standards of basic minimum wages.
A faculty at a Kendriya Vidyalaya branch in New Delhi ,who requested anonymity, told ScoopWhoop News that central and public schools are always starved of funds and hiring from an agency is not a priority.
Speaking about his own school, he was quick to point out that the security guards are not physically fit and are old. There are also very few guards in the school for many students. Besides, they are paid a mere 5-6 thousand rupees a month.
A knee jerk reaction ? 
Apparently, most schools of the Capital have woken up to the security question after the Ryan International case.
"It's been a week and we teachers have been attending continuous workshops in the school. Clearly, security has become a priority now. We are now more alert and sensitised towards our students. As far as transport is concerned our school doesn't provide one so that is not a concern," the faculty at Kendriya Vidyalaya said.
He, however, is still skeptical about improvements in the pay scale.
But salary is just the tip of the ice berg.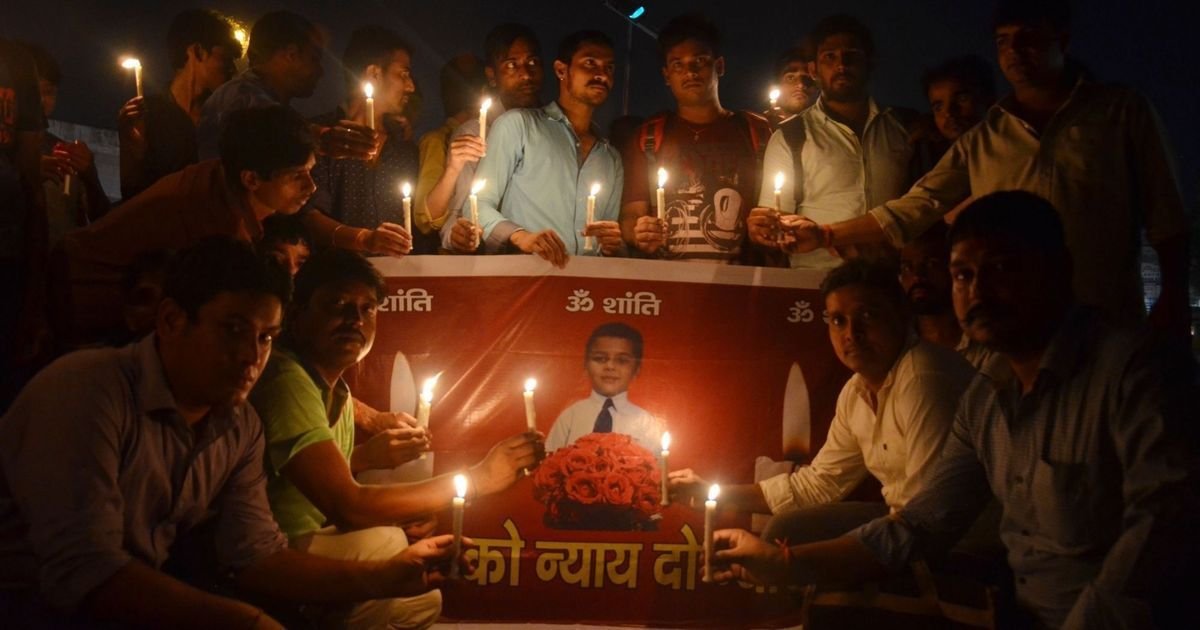 Hardeep is of the opinion that both schools and security agencies should follow the guidelines laid by the Private Security Agencies Regulation Act 2005 (PSARA).
The act lays down statutory requirements such as 160 hours of in house and on the job training besides routine health checkups and police verification.
He also suggested that every school that is planning to hire guards should only hire people who are ex-army, ex-police or ex-para military personnel.
The school should make sure to man both entry and exit gates and security should be equally strong during vacation times.
"We had a talk with Haryana CM who asked us to carry out security audits for the schools in the state and find out who follows it. I suggested him to ensure an audit check in government schools first as they are more vulnerable."
Hardeep, who himself runs a security agency, Lineage Consultants India Pvt Ltd confirmed that none of the schools that he works with has initiated or requested any change. 
"We make sure to send our managers to communicate with the school and students on a regular basis and that's exactly what we are doing now. While private schools are open to our suggestion, public schools often ignore us. This is sad, but none of 67 schools that we work with have called us up for any improvement."
Schools don't want to be held accountable for student's security
Amod Kant, former DGP and Chairperson, Delhi Commission for Protection of Child Rights and founder of NGO Prayas shared a similar experience with ScoopWhoop News. 
He said that he's been receiving calls from different schools but they all want to know how not to be held responsible.
"This is unfortunate. Schools have called me asking why should they be held accountable for a student's security. They say they have sufficient infrastructure and CCTV cameras then why hold management accountable? I argue that no technology can be used to substitute a child safety and by law the school is responsible," he said.
(Feature image source: Twitter/Design credit: Rohit Jakhu)