A poster of hitherto-unknown group of stone-pelters has appeared in Srinagar, threatening girls against riding two-wheelers or they would be set on fire.
"We request all girls, please do not use Scooty (two-wheeler). If we see any girl who rides Scooty, we will burn the Scooty as well as the girl," reads the poster by 'Sangbaaz (stone-pelters) Association Jammu and Kashmir' that was found pasted at the city centre in Srinagar.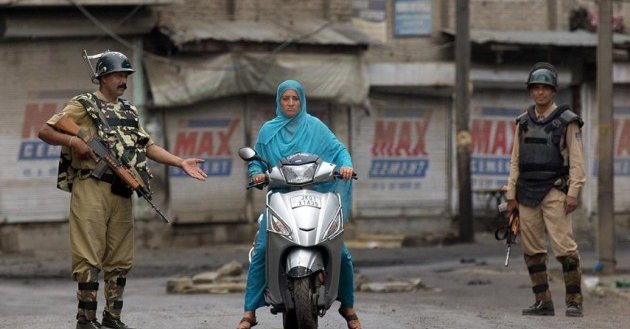 The so-called association has also warned shopkeepers, vendors and banks against opening their establishments "till the end of this fight". The group warned "for the last time" that they should "shut down or face consequences". It also asked all private transport to "cooperate with us".
The association also asked mosque management committees to raise slogans and play anthems after every prayer. A police official said the poster is being examined and those behind it are being traced.