A newborn girl was allegedly sold by her mother for Rs 5,000 in Khammam district of Telangana as she could not raise the child due to poverty, police said.
The woman, who gave birth to her sixth child on Friday at a government hospital, allegedly sold the baby girl to another woman of Bhadrachalam town on Saturday with the help of a sweeper at the hospital, Khammam Assistant Commissioner of Police P V Ganesh said.
"The mother is saying that due to her poor economic condition she is unable to look after the baby. Hence, she sold the baby with the help of a sweeper for Rs 5,000," the ACP told PTI over the phone.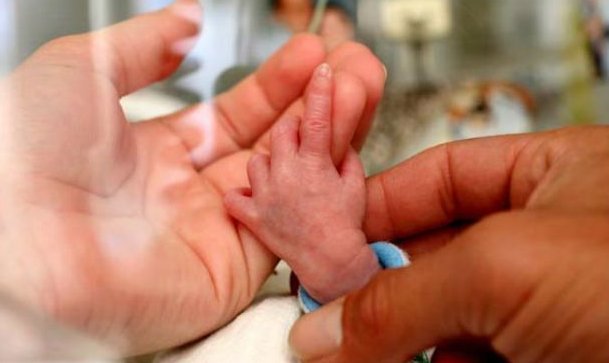 The elderly woman who had bought the baby said she took the infant as she did not have a grand-daughter. She, however, immediately brought the baby back to the hospital and handed her over to her mother, the senior police officer said.
However, according to report published in The Hindu, one of the security guards in the hospital grew suspicious of the woman named Sammakka and alerted the police, who in turn tracked down the middle-aged woman along with the baby and brought them to the hospital.
The ACP said that the Integrated Child Development Services officials are now taking care of the infant.
The woman, who has four daughters and a son, told mediapersons that her husband, a rickshaw puller, was a "drunkard" who spent all their money on liquor.
The woman who bought the baby claimed innocence saying she only offered the sum of Rs 5,000 for treatment of the woman's son who was ill. A case under sections of Juvenile Justice Act was registered against the baby's mother, the woman who purchased her and the sweeper, the ACP said, adding that a probe is on.
Sammakka's newborn baby girl and her five other children will be produced before the District Child Welfare Committee to ensure their proper care, the District Child Protection Officer Vishnu Vandana told The Hindu.
(With inputs from PTI)
(Feature Image Source: Reuters)