Union HRD Minister Prakash Javadekar Thursday condemned the definition of a "perfect female body" in a class 12 textbook as "sexist" and has ordered action in the matter even as the private publisher has decided to stop the printing and sale of the book.
Excerpts from the Physical Education textbook defining "36-24-36" as the "best body shape for females" Wednesday created an outrage on social media with critics demanding that the text be withdrawn.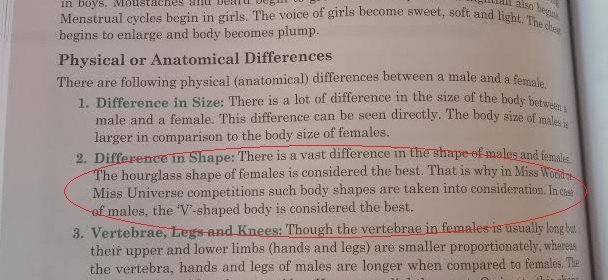 The book titled "Health and Physical Education" written by V K Sharma and published by Delhi-based New Saraswati House, is taught at various schools affiliated to CBSE. that said it "does not recommend any books by private publishers in its schools".
 "I condemn the remarks in the book as sexist. The text is non-defendable and unacceptable. We have taken serious note of it. I have instructed the officers to take appropriate action in this regard," Javadekar told reporters.
"It is not an NCERT book but by a private publisher and action will be taken against them. We are also asking CBSE schools to follow NCERT books rather than private publishers in interest of earning profit," he added.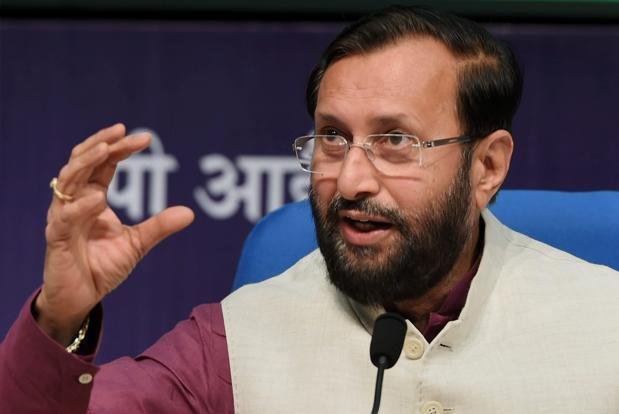 The publishers also announced that they have "stopped the printing, selling and distribution of the revised book with immediate effect".
"We do review our books from time to time but some points have remained uncorrected due to an oversight and hence the book will again be reviewed by our editorial board and any inconsistencies found will be corrected," the publishers added.
The excerpt from the chapter "Physiology and Sports" which is going viral read, "36-24-36 shape of females is considered the best. That is why in Miss World or Miss Universe competitions, such type of shape is also taken into consideration".
Various Twitter users shared picture of the mentioned text and demanded that the publishers withdraw the content and schools replace the book in their curriculum.
In a statement, the CBSE had said, "Schools are expected to exercise extreme care while selecting books of private publishers and the content must be scrutinised to preclude any objectionable content that hurts the feeling of any class, community, gender, religious group. Schools have to take responsibility of the content of the books prescribed by them".
The Human Resource Development ministry had last month said that CBSE has no mechanism to evaluate the quality of textbooks of private publishers and it has no mandate to prescribe or recommend textbooks other than those published by NCERT.
(Feature image source: Twitter/PTI)