India-born Pramila Jayapal, who made a mark with her progressive agenda in the Washington State Senate, is on the cusp of becoming the first South Asian and Indian-American woman to be elected to the US Congress.
A recent poll indicated that Jayapal had a commanding lead in double digits against Brady Pineto Walkinshaw, who she defeated in the primaries by a substantial margin.
Endorsed by Senator Bernie Sanders, the former Democratic presidential aspirant, 51-year-old Jayapal is running from the seventh Congressional District of Washington State that encompasses Seattle and its neighbourhood.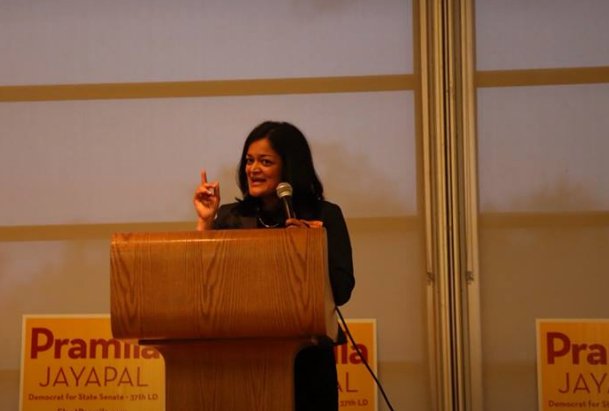 Pitted against her own party colleague, Walkinshaw, a State legislature, Jayapal would replace Congressman Jim McDermott in the US House of Representatives.
Like Kamala Harris, the two-term attorney general who is running for US Senate in California, Jayapal is likely to enter the US Congress in her maiden try.
"I'm running for Congress because now is the time for a bold progressive fighter," Jayapal had said when she launched her campaign in January this year.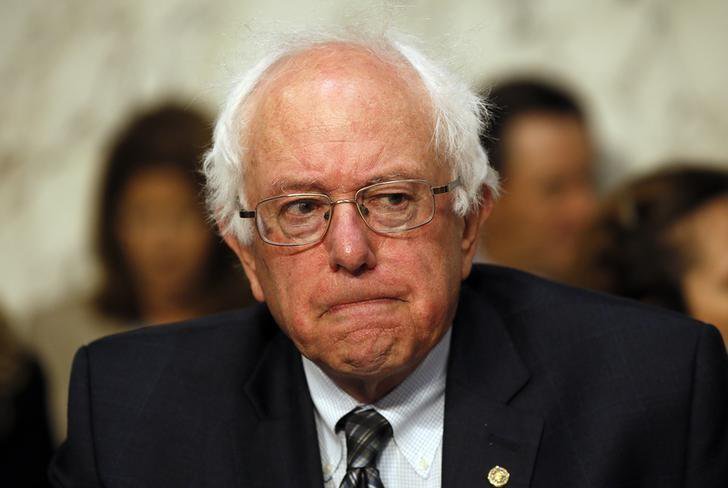 She has been endorsed by as many as 21 sitting Congressman including Ami Bera, the only Indian-American in the current Congress, and every major women groups like NARAL, EMILY's List and Planned Parenthood, and major labour unions.
"A progressive champion and first generation America," EMILY's list described.
She has already announced that the first bill she would introduce in the Congress, if elected, would be for a tuition-free community college, gun violence protection, funding basic education, mental health and transportation.
In recognition of her community work among the immigrants, the White House had felicitated her with "Champion of Change" award in 2012.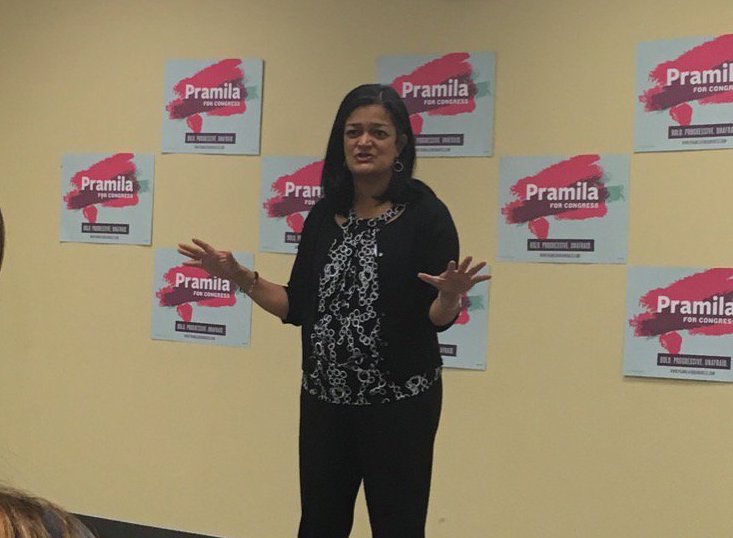 Jayapal says her life transformed for the better after she spent some time in India when she returned to the country after a gap of 25 years in April 1995.
Her book – "Pilgrimage to India: A Woman Revisits Her Homeland" was published in 2000.
Born in Chennai, she left India at the age of five for Indonesia, Singapore and eventually for the US.
Jayapal believes coming from an Asian and Indian background would bring a different perspective to the Congress.
"It is a different understanding that we bring. The under-representation is part and parcel that our communities of colour have not had the same opportunities," she told North West Asian Newsweekly in an interview.
(Feature image source: pramilaforcongress.com)