A pregnant woman collapsed at the Post Graduate Institute of Medical Sciences (PGIMS) in Rohtak on Monday, May 18 night after a nurse allegedly slapped and manhandled her.
According to an India Today report, 25-year-old Neelam was going through labour pains throughout Monday and there were no one to attend to her. She was also denied a table for the delivery.
The nurse came to the hospital in the night at around 9 pm and got involved in an argument with Neelam. During the heated conversation, the hospital helpers allegedly manhandled the patient and the nurse slapped her.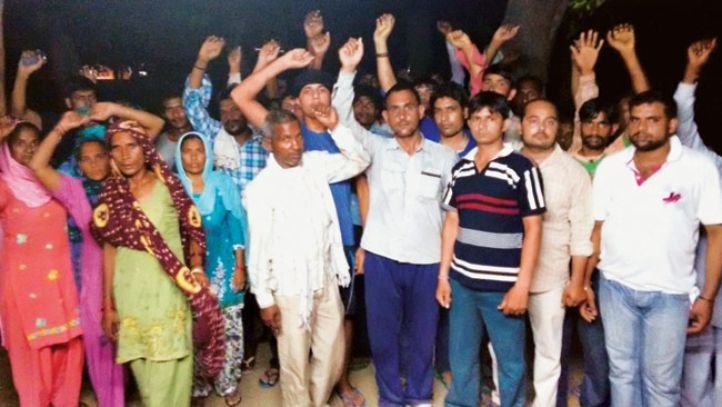 An angry mob and relatives of Neelam protesting outside the hospital | Source: India Today
Right after being slapped, Neelam fell from the bed and gave birth to a stillborn baby on the floor. Later, she died.
"The nurse reached the ward and started abusing Neelam. She first manhandled her and later slapped her. Neelam was denied a table to deliver the baby despite repeated requests. The security staff also manhandled me," Neelam's mother Saroj Rani said.
The state government has ordered a probe into the matter.
Neelam's death incited an outrage among her relatives who started protesting outside the hospital premises. The protesters also took the newborn baby with them and moved towards the police station.
Egged on by the protests, the nurse and the security staff were arrested by the police.