In a world where almost everyone has a camera in their pockets, celebrities find it hard to dine out with someone they are not related to. They often comeback home just to find out that their dinner out has become the 'trending news'. Recently, Bollywood star Preity Zinta, who is also the owner of the IPL team Kings XI Punjab, was spotted with cricketer David Miller, (who plays for the team) when they went out for dinner at a restaurant in Mumbai.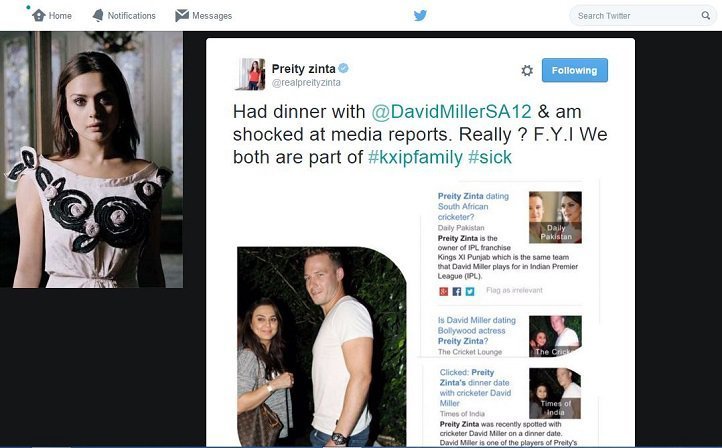 Soon, media reports started flooding in with rhetoric headlines asking if India was about to witness another cric-bolly romance.

What's cooking? Preity Zinta goes on a dinner date with cricketer 'friend' David Miller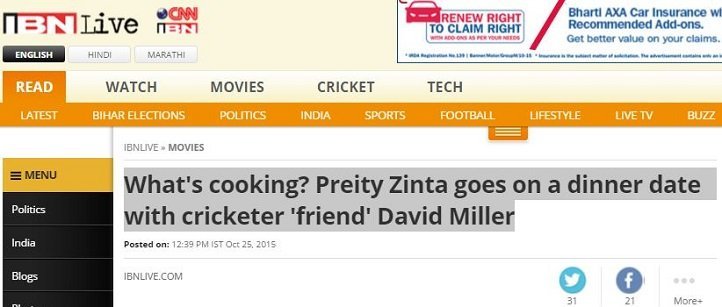 After Virat-Anushka, are David Miller-Preity Zinta cricket's latest celebrity couple?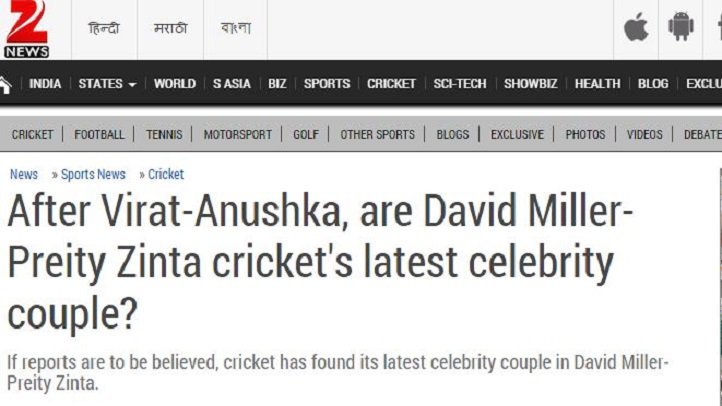 Preity Zinta, too took to Twitter and expressed her disappointment:
This was not the first time we witnessed the bubbly actress taking a strong stance on wrongly reported news materials. When players of Kings XI Punjab were suspected of having links with bookies, she took on social media, to give her clarification .
A journalist cross checks his information before making a final copy of his report. a paparazzi however reports on what he sees but fail to compile the story behind it.