Seven people, including a new-born baby, are feared killed when a private chopper on Monday crashed in a forest area in Nepal's Nuwakot district while it was flying the baby and her mother to Kathmandu for treatment.
The Fishtail Air helicopter lost contact with air traffic control tower shortly after it took off from Gorkha this afternoon. The chopper, which was flying the new-born for a treatment in Kathmandu with her mother, crashed at Bhatine Danda area in Nuwakot district, 150 km west of Kathmandu, officials said.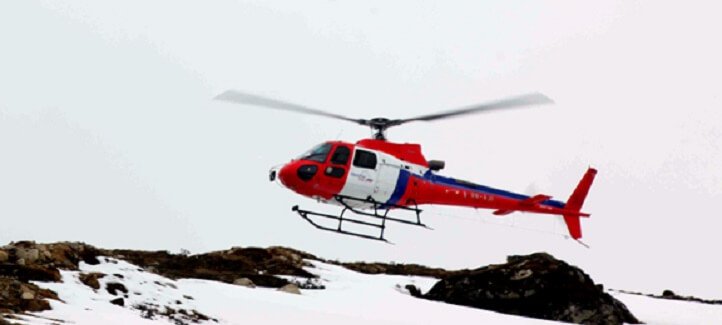 All seven people, including the pilot, on board the 9N-AKA helicopter are presumed dead, the Civil Aviation Authority of Nepal (Caan) said. A Nepal Army team and other rescue officials have been deployed at the crash site, said Devendra KC, spokesperson of the Caan.
"Bad weather has been preventing the search operation," he said.
(All images sourced from Fishtail Air)