Priyanka Gandhi has turned out be one smart tenant. It has recently been revealed that 14 years ago, she managed to wrangle a sweet deal from the then BJP government under which she had to pay a meagre Rs 8,800 as rent for a sprawling 2,765 sq m bungalow in Lutyens' Delhi. 
The house was allotted to Priyanka, a private citizen, on the recommendations of the SPG, cabinet secretariat and the home ministry in 1997. Back then, the market rent for the property was Rs 19,900 a month. This was reviewed and increased periodically. In 2002, the monthly rent was doubled from Rs 28,451 to Rs 53,421.
However, Priyanka wrote to the government on May 7, 2002 that Rs 53,421 was "too high" an amount and "beyond her paying capacity".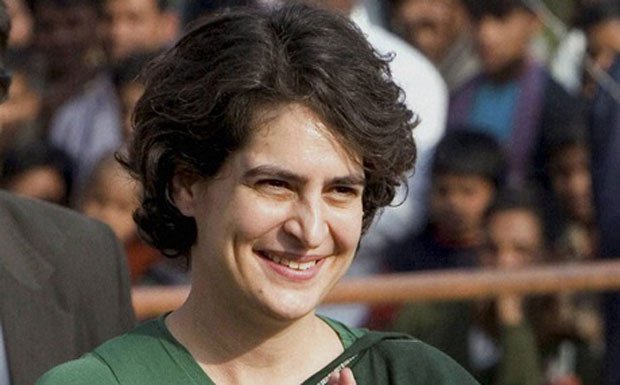 She said she was staying in a general pool house not out of choice or voluntarily, but because of security considerations, reported The Times of India. 
The government then revised the special licence fee to a mere Rs 8,888 per month from July 24, 2003. 
Currently, she pays only Rs 31,300 for her type VI government accommodation at 35, Lodhi Estate, though the directorate of estates said the market rent for the property is actually Rs 81,865 per month, says the Times of India report. 
The deal was revealed when Noida resident Dev Ashish Bhattacharya filed an RTI. This isn't the first time that Bhattacharya and Priyanka Gandhi have been at loggerheads. 
Last year, the former had filed an RTI to find out how the latter, a non-Himachali, was allowed to buy land at Chharabra, 13 km from Shimla. Priyanka, in turn, had questioned Bhattacharya's domicile.
Priyanka isn't the only one to have benefited from the government' largess in 2003. The others were DGP KPS Gill, All India Anti-Terrorist Front chief MS Bitta and Punjab Kesari editor Ashwani Kumar. The TOI reports that Gill and Bitta are believed to be paying around the same amount as Priyanka, while Kumar vacated his house in 2012. 
Not surprisingly, it's Priyanka and her husband who have become the target of the Twitterati.
It's only natural that a lady who thinks of entire India as her family property doesn't want to pay Rs 53,000 to live in one house in it

— The Bad Doctor (@DOCTORATLARGE) April 16, 2016
Priyanka Gandhi can't pay Rs.53,000 rent, Robert Vadra says he doesn't need her.. Pls donate rent money and reunite couple #SaveTheGandhis

— Odia Comedian (@OdiaComedian) April 16, 2016
When all the money is Swiss banks, how can a poor Indian pay Rs 53,000 as house rent for a palatial sarkari house? #PoorPriyanka

— विनोद शर्मा (@vinod_sharma) April 16, 2016