Thanks to BJP leader Subramaian Swamy's allegations o f Rahul Gandhi being a UK national, there's a renewed interest in what businesses the Congress Vice President has been a part of.
So we decided to take a closer look at the properties and businesses that the Congress leader has: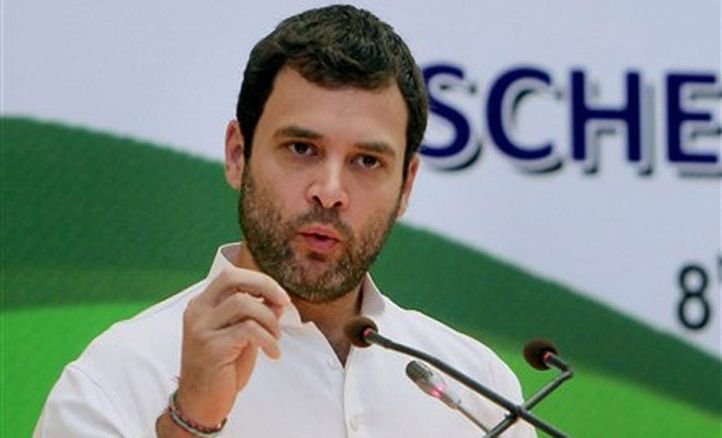 Source: PTI
Company no 1: A engineering services provider
The company first found mention in Rahul Gandhi's 2004 election affidavit, in which he declared that he owned an 83 per cent share in Backops Service Private Limited.
Based in Mumbai, Backops, is a consultation firm that claims to provide engineering and structural planning services to large overseas civil engineering firms . The company was started in Delhi on May 28, 2002. It had an authorised share capital of Rs 25 lakh in 2004, says the Rediff report.
Rahul and family friend Manoj Muttu were the two directors of the company while little known Delhi residents, Anil Thakur and Ranvir Sinha, also owned several hundred shares in the company, said the report.
According to Rahul's 2004 affidavit, his firm had a capital investment of Rs 2.5 lakh and a bank balance of Rs 3 lakh. However, his other assets column in the affidavit, enlisted "Prop. of Backops Europe Accounts" in HSBC UK showed a balance of $18,600.
According to an Indian Express report, Rahul transferred his stake in the company to his sister, Priyanka Gandhi Vadra, in 2009. After the transfer she was said to have a 91.67 per cent stake in the company in 2010. Priyanka was appointed Additional Director of the firm on March 25, 2009 and Manoj Muttu held the position of director while holding an 8.33 per cent stake in the company.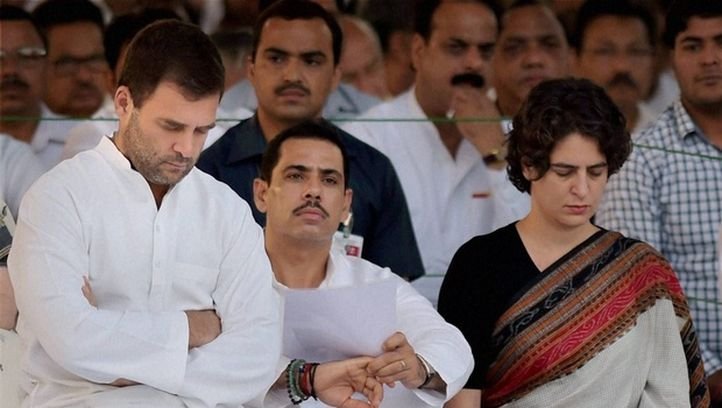 Source: PTI
Company no. 2: The one that she shut down
A company by the name of Backops Limited was created in the United Kingdom in 2003 and Rahul Gandhi was appointed as one of the company's two directors. A US national named Ulrik McKnight was appointed as the second director.
In the Memorandum of Association signed in 2003, Rahul has mentioned his nationality as Indian, reports The Hindu . However, the report notes that documents pertaining to the listing of annual returns of the company filed in 2005, show Rahul as a British citizen.
The company, according to an official record, was dissolved in 2009.
Land holdings in Haryana
Despite claims of tax evasion levelled against him by former Haryana Chief Minister Om Prakash Chautala, Rahul bought 6.5 acres of land in the Hasanpur village of Palwal district in Haryana in March 2008.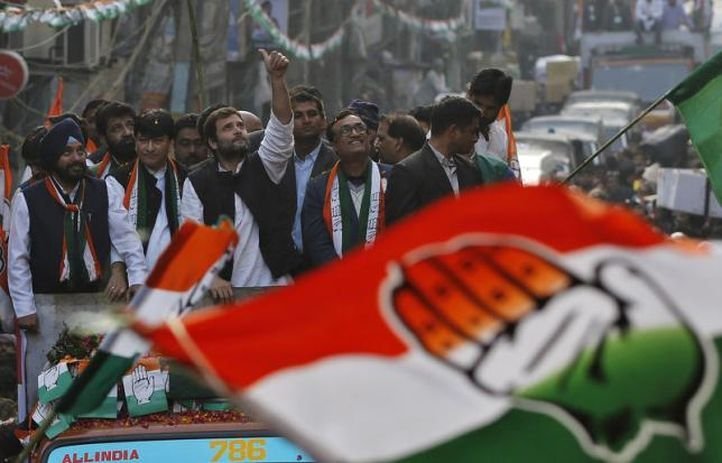 Source: Reuters
According to Chautala, Rahul purchased the land at Rs 1.5 lakh per acre as mentioned in the land registration deed, which was much lower than the government's valuation of Rs 8 lakh per acre.
Rahul's brother-in-law Robert Vadra had bought land in the state at the same time in March 2008. While Vadra bought 9 acres for Rs 36.9 lakh, Rahul Gandhi purchased 6.475 acres reportedly for Rs 26.47 lakh. In January 2009, Vadra purchased 19 acres of land at the same place for Rs 28.5 lakh.
Rahul's election affidavit during the 2009 polls said the land was valued at Rs 28 lakhs that time.
However, in 2014, an RTI application revealed that Rahul Gandhi had gifted the land in Haryana to his sister Priyanka.
Shops and other properties
According to Rahul's 2009 election affidavit, he owned two shops. Both of them were located in the Metropolitan Mall in Saket, New Delhi. While o ne of them measured 514.44 square feet super built up area, the second was 996.98 sq-ft super built area .
The net worth of the shops in 2009 stood at Rs 1.63 crore. He sold the two shops for Rs 5.28 crore in the financial year 2012-13.
As per The Indian Express report, in October 2010, Rahul booked commercial properties worth nearly 7 crore – one for over Rs 1.44 crore, the other for Rs 5.36 crore – in Gurgaon's Signature Towers-II owned by Unitech Group.
Rahul's wealth graph
Rahul's movable assets (like cash, jewellery, shares) grew exponentially from Rs 30 lakhs in 2009 to more than 8 crores in 2014 .
However his immovable assets (like house, land, other property) showed a decrease. They went from Rs 2 crores in 2009 to Rs 1.32 crores in 2014. During the five years, Rahul's loans also decreased from 23 lakhs (approx) in 2009 to 18 lakhs in 2014.
According to Rahul Gandhi's 2014 election affidavit, he had an approximate yearly income of Rs 92 lakhs during 2012-13 fiscal.
Feature image source: PTI