Massive protests erupted outside Kashmiri separatist leader Syed Ali Shah Geelani's residence in Srinagar on August 23. The protests began after the police refused to allow his party, Tehreek-e-Hurriyat, to hold a seminar.
Geelani was meant to hold a seminar at his residence cum office in Hyderpora, where he has been on house arrest for the past four months.
A few hundred of Geelani's supporters protested outside his home. The protests quickly turned violent when the supporters clashed with the police. The police were then forced to use water canons, tear gas and batons to disperse the crowds.
Four people were injured in the process.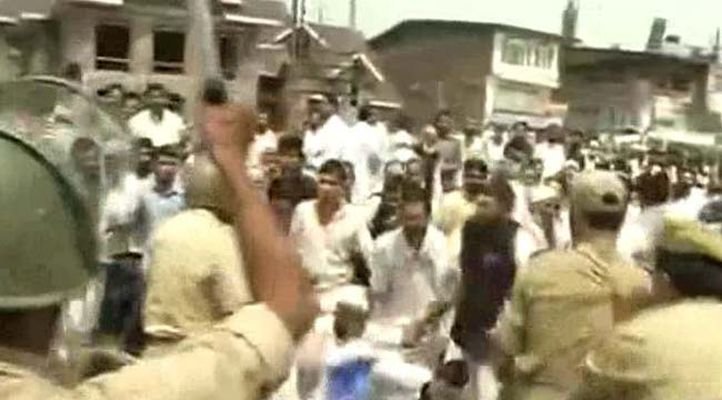 The Central government, over the last week, has been detaining Kashmiri separatists, after the Pakistan High Commission in Delhi invited them for a reception that was to be held in honour of Pakistan's National Security Advisor, Sartaj Aziz on August 23.
The protests come at a time when Pakistan and India cancelled the peace talks that were to be held on August 23 and 24. After a series of verbal volleys from both countries over what would constitute the agenda of the talks, the NSA-level talks were cancelled just a few hours before they were meant to begin.
Pakistan was insisting that the Kashmir issue must be brought up during the talks, while the Indian government was adamant that talks must remain about terror and violence as was agreed upon by the two Prime Ministers during their meeting on the sidelines of the SCO summit in Ufa, Russia.