The heinous and cowardly attack on our CRPF jawans in Pulwama on 14th Feb 2019, cannot be condemned enough, and shall never be forgotten. 
In what can be termed as one of the biggest terrorist attacks in Jammu and Kashmir since 2004, at least 40 CRPF personnel laid down their lives for our nation. They are not mere 'numbers' but lives, lives of heroes, fathers, brothers, and our countrymen.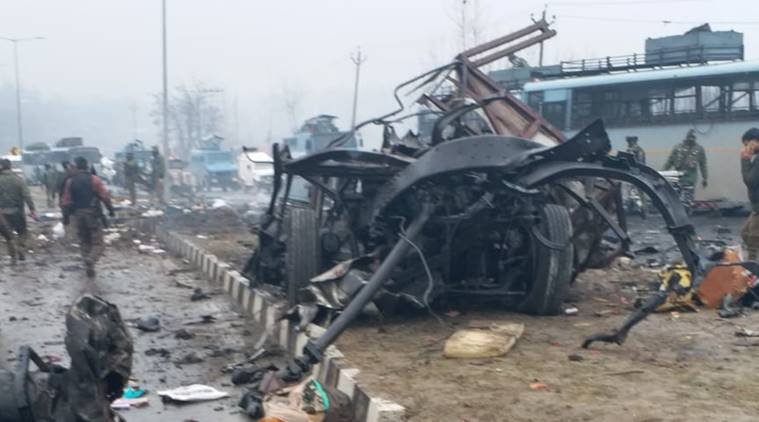 Here's remembering the martyrs, the brave soldiers we lost. 
1. Ct/GD Rathod Nitin Shivaji
2. Ct/GD Bhagirathi Singh
3. Ct/GD Virendra Singh
4. HC/RO Awadhesh Kumar Yadav
5. Ct/GD Ratan Kumar Thakur
6. Ct/Dvr Pankaj Kumar Tripathi
7. Ct/GD Jeet Ram
8. Ct/Wm Amit Kumar
9. Ct/Bug Vijay Kr Maurya
10. Ct/Gd Kulwinder Singh
11. HC/GD Maneswar Basumatari
12. ASI/GD Mohal Lal
13. HC/GD Naseer Ahmad
14. HC/DVR Jaimal Singh
15. Ct/GD Sukhjinder Singh
16. Ct/Bug Tilak Raj
17. Ct/GD Rohitash Lamba
18. HC/GD Vijay Soreng
19. Ct/GD Vasantha Kumar V.V.
20. Ct/GD Subramian G.
21. Ct/GD Manoj Kr Behra
22. HC/Crypto Narayan Lal Gurjar
23. Ct/GD Mahesh Kumar
24. Ct/GD Pradeep Kumar
25. HC/GD Hemraj Meena
26. HC/GD P K Sahoo
27. Ct/GD Ramesh Yadav
28. HC/GD Sanjay Rajput
29. Ct/Cook Koushal Kumar Rawat
30. Ct/GD Pradeep Singh
31. Ct/GD Guru H
32. HC/GD Sanjay Kumar Sinha
33. HC/GD Ram Vakeel
34. Ct/GD Shyam Babu
35. Ct/GD Ajit Kumar Azad
36. Ct/WC Maninder Singh Attri
37. HC/GD Bablu Santra
38. Ct/GD Ashvni Kumar Kaochi
39. Ct/GD Sudip Biswas
40. Ct/GD Sivachandran C
41. HC/GD Gopal Singh Kiroola
CRPF officially releases list of the 36 identified martyrs of the Pulwama suicide bombing in Kashmir yesterday. 4 dead bodies remain unidentified as of now. Heartbreaking to read the names of the bravehearts who sacrificed their life for the nation. Never forget. Never forgive. pic.twitter.com/HfaneGw8cV

— Aditya Raj Kaul (@AdityaRajKaul) February 15, 2019
We salute these officers and they will always be remembered with pride in the history of our nation.