Haryana bureaucrat Ashok Khemka has been transferred yet again. Many know him as an honest and upright officer who does not tolerate corruption.
Ashok Khemka, the 1991-batch Indian Administrative Service (IAS) officer first made headlines in 2012 after he cancelled a land deal involving Congress president Sonia Gandhi's son-in-law Robert Vadra.
He is among the 13 IAS officers who were transferred by the Manohar Lal Khattar-led BJP government in Haryana on Sunday. This was the 51st transfer of the 52-year-old Khemka in his career. Soon after the news of transfer broke, Khemka tweeted this:
So much work planned. News of another transfer. Crash landing again. Vested interests win. Déjà vu. But this is temporary.

Will continue with renewed vigour and energy.— Ashok Khemka (@AshokKhemka_IAS) November 12, 2017
Suprisingly, he has been transferred in less than three months after he was appointed as Principal Secretary of Haryana Social Justice and Empowerment Department. He is now posted as Principal Secretary, Haryana Sports and Youth Affairs Department and will serve under Haryana Sports Minister Anil Vij, reported The Indian Express.
Is he being punished yet again for 'honesty'?
Reports claim the bureaucrat had landed in trouble after asking a minister to return an officer's car.
In October, he had asked his then boss and Minister of State for Social Justice and Empowerment Krishan Bedi to return the official vehicle of a junior officer. Bedi was using a vehicle belonging to a district social welfare officer in Ambala.
Khemka then wrote a letter to the minister requesting him to return the vehicle in "public interest." Following the letter from Khemka, Bedi returned the official jeep on October 7.
Did the letter irk the officer prompting him to push for his transfer? Maybe he was referring to this episode when he talked of "vested interests" in his tweet.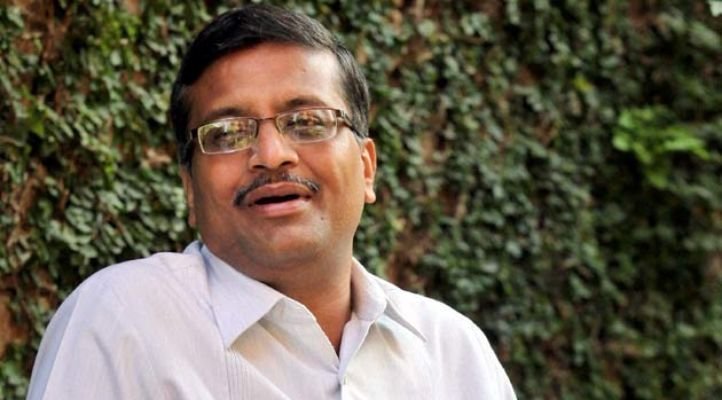 It all started when he picked a fight with Congress
Khemka had alleged that he was persecuted by the Congress government after he cancelled the land deal in 2012. The Bhupinder Hooda-led Congress government set up an inquiry into the land deal and then chargesheeted Khemka for "causing damage to Vadra's reputation" and illegally cancelled the deal.
Things were no different when BJP came into power.  After the Manohar Lal Khattar government came to power, the ruling BJP initially backed the upright officer and dropped the chargesheet against him in 2015. But then he was transferred again within months amid reports of his sharp differences with a minister.
Khemka has reportedly been transferred by state governments after he exposed corruption in the departments he was posted in.