Punjab Chief Minister Amarinder Singh on Monday ordered a crackdown on all sex determination centres alleged to be running in the state. 
Reacting swiftly on Haryana Chief Minister Manohar Lal Khattar's appeal to deal firmly with illegal sex determination centres, Amarinder directed the state Health Department to take immediate and stern action against all such activity, according to an official spokesperson. 
I appeal to Punjab CM Sh. @Capt_amarinder ji to deal with illegal sex determination centres firmly to ensure a bright future for all women. https://t.co/qbRCtOIJZA

— Manohar Lal (@mlkhattar) April 18, 2017
The Chief Minister has made it clear to the department officials that any laxity in this matter would be treated as complicity, and has warned that strict action would be taken against those found guilty of negligence in acting against such centres. 
Amarinder has also directed the police to extend full cooperation to the Health Department in conducting surprise raids to identify health centres flouting the law to undertake sex determination tests, which usually lead to abortion of the female foetus, resulting in a skewed sex ratio. 
Recalling that he had come down heavily on all such centres during his previous tenure as chief minister, Amarinder said his government would once again go all out to save the girl child by cracking the whip on all illegal sex scan centres.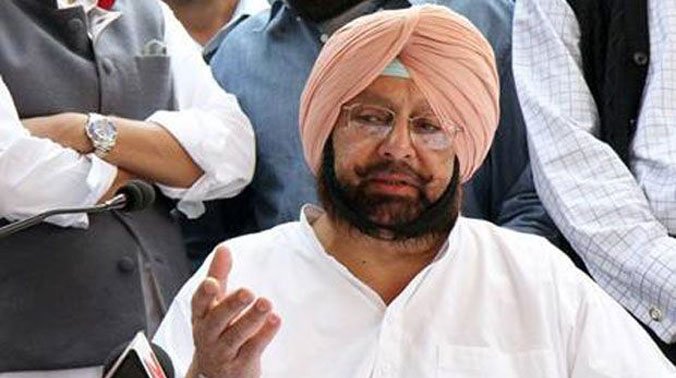 Doctors, nurses, ancillary medical staff and others found involved in the conduct of illegal tests of this kind will be booked immediately, followed by exemplary punishment under the law, he warned. 
Amarinder has also taken cognisance of the media report stating that the Haryana government's health department had conducted nearly two dozen raids across Punjab's districts to identify several illegal scan centres over the past two years. 
Terming this as a serious matter, the CM said the total lawlessness prevailing under the erstwhile SAD-BJP rule had led to this situation, which his government was now working hard to amend. Amarinder said his government was fully committed to protecting and securing the girl child and centres found conducting such illegal prenatal tests would be dealt with strictly. 
The Congress government was also committed to bringing in other major health sector reforms to ensure that hospitals and health centres are managed and run in a transparent manner, and stringently follow all rules and regulations. 
Reiterating his government's commitment to fulfilling all poll promises for the welfare of the girl child, the Chief Minister said steps to provide free education to girls from Class-I to PhD had already been initiated, with other measures also in process to ensure the uplift of the girl child.
(Feature image source: PTI)