Sunanda Pushkar, a businesswoman and wife of Congress leader Shashi Tharoor, was found dead in a hotel room on January 17, 2014. A whole year later, after much debate and deliberation, Delhi Police has confirmed her death to have been murder. And murder by poisoning, at that.
What happened in that room number 345 of Leela Palace, New Delhi, is still something no one knows. But we might be getting closer to the truth now.
"Medical report says she was poisoned, oral or injected we do not know, it is being investigated," confirmed Delhi Police commissioner BS Bassi to ANI.
With this new, non-convoluted explanation for her sudden death in place, we can now retrace our steps, back to when we stood shocked in front of our TV sets, exclaiming, "How?!"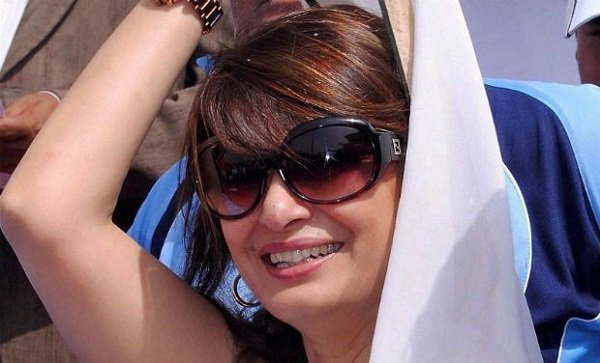 January 17. Amid speculation over whether or not Shashi Tharoor, a star attraction at the event, will be able to attend Jaipur Literature Festival 2014, this bit of news hit our smartphone notification windows, and TV screens.
Tharoor's wife, Pushkar, who had been on TV just a couple of weeks ago, was found dead, in a hotel room in Delhi's Chanakyapuri.
Murder, was the first reaction. Drug overdose, was another unfortunate assumption. Where is Tharoor, screamed the media. But who really, was investigating the truth?
Six months later, in July, AIIMS doctor Sudhir Gupta came up with a murky claim. A powerful UPA minister had pressurized him to fudge the autopsy, he said.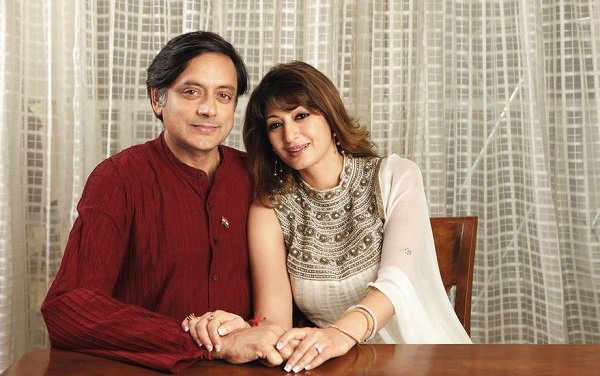 "Police recovered two strips of Alprax, each containing 15 tablets, beside Pushkar's bed. The initial autopsy by Gupta's team found the death sudden and unnatural, possibly from poisoning or drug overdose.
"Surprisingly, a separate viscera and toxicology concluded that the death was natural, perhaps from cardiac seizure triggered by a combination of factors, including Pushkar's stressful lifestyle and medications." Reported Hindustan Times .
Fishy? Very.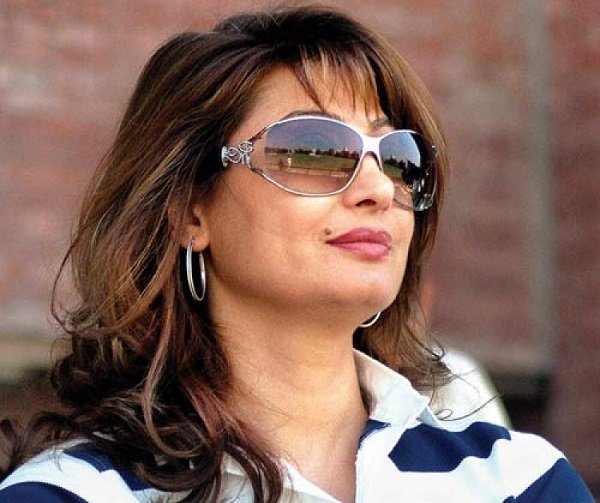 Tharoor's speedy response followed the allegation by Dr Gupta.
"From the beginning itself, I requested for a thorough investigation. The Pushkar family has also taken the same view and we all cooperated with the authorities well."
"I reiterate my request to bring this protracted inquiry to a clear and definite conclusion so as to put all speculations to rest," Tharoor told

Hindustan Times

.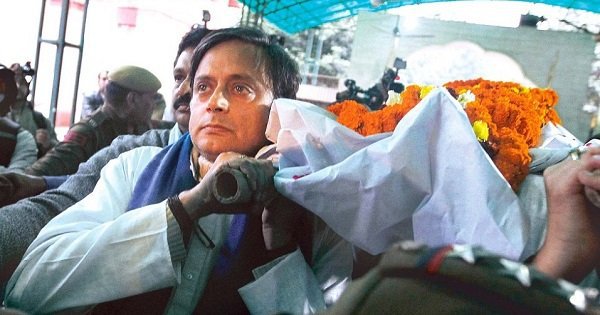 And what does the minister have to say about the possibility of murder?
This.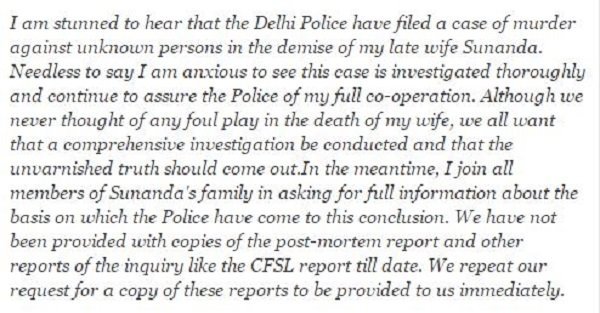 As these developments pour in, the case seems to have a lot more than meets the eye.
What do you think really happened? Write in.