Twenty seven pilgrims were killed on Tuesday, July 14, in a stampede on the banks of Godavari river on the opening day of the Pushkaram festival thronged by tens of thousands of people.
East Godavari district collector Arun Kumar said 27 persons lost their lives in the tragedy. The dead included at least 13 women, sub-collector, Rajahmundry, Vijaya Ramaraju said.
Nearly 20 people were injured in the incident, which happened as a large number of people tried to rush into the Puskhar ghat to take a holy dip.
The bodies were taken to Rajahmundry Government Hospital, officials said.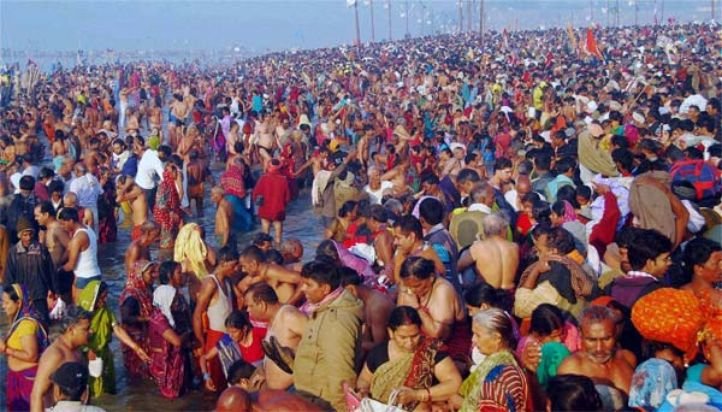 Godavari Pushkaram , the ritual of taking holy dip in the river, is observed once in 12 years, but this time it is considered auspicious from astronomical point of view as it is the Maha Pushkaralu which comes once in 144 years.
Prime Minister Narendra Modi expressed grief over the loss of lives in the stampede. Modi said he spoke to Andhra Pradesh Chief Minister N Chandrababu Naidu and discussed the situation with him.
Earlier on Tuesday, Naidu, accompanied by his wife and son, took the holy dip here, where the Godavari river is full in its expanse. He offered prayers to the river and blew a conch shell to mark the beginning of the 12-day event. Kanchi Shankaracharya Jayandra Sarswathi also took the sacred bath. Telangana Chief Minister K Chandrasekhar Rao took the holy dip at Dharmapuri in Karimnagar district, kicking off the event in the state.
The Pushakaram is similar to the Kumbh Mela , performed alongside rivers elsewhere in the country and taking holy dip is the main ritual of the festival.