India's badminton star PV Sindhu stunned World No. 2 Yang Wihan in straight games, 22-20 21-19, in a hard-fought quarter-final in the early hours of Wednesday to reach the semi-final of Rio 2016.
The 21-year-old World No 10 took nearly an hour to overcome the stiff challenge from the London 2012 silver medallist, showing excellent fitness, movement, defence and smashing skills.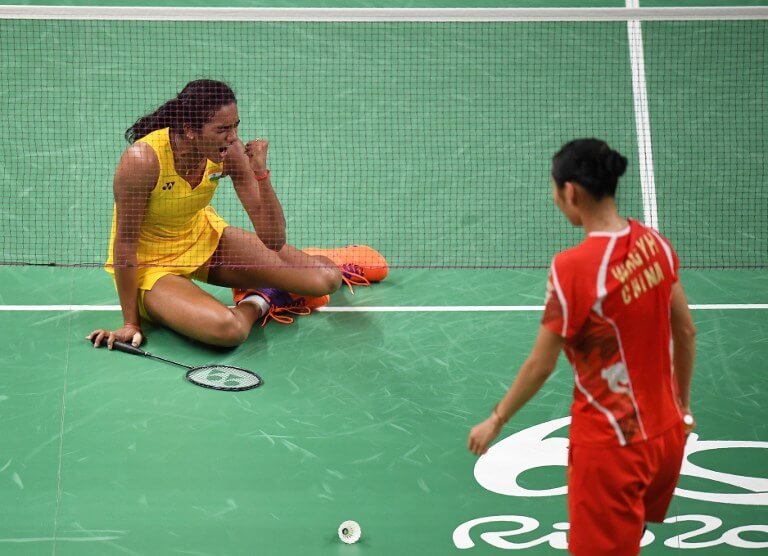 Sindhu was trailing for three quarters of the first game before fighting back to win it, and then won a battle against momentum in the 2nd when Yihan scored six points in a row – a sign of someone who has grown not only in the tangibles on court, but even mentally. 
Sindhu, powered on by a crowd which went 'Ole ole ole ole, India India', has just won a tactical battle – as the commentator said, it sometimes looked like 'chess'. But Gopichand and his ward's strategy was simple – hit it down – so that Yihan can't do the same to her. And boy did it work. It was patient, perfect, lethal play.
This was the 7th encounter between the two and Sindhu has now pulled the record back to 3-4.
She will now be up against the winner of the quarter-final between Okuhara and Yamaguchi. The semi-final is scheduled to take place on Thursday, 18 August at 1750 IST.