In 2014 reports were released that hundreds, if not thousands of migrant workers died due to the appalling working conditions in Qatar. According to Times of India over 1000 Indians died in Qatar constructing infrastructure for the 2022 FIFA World Cup. In response to these reports the Qatari government made grandiose promises of improving the working conditions of migrant workers. However, on May 20, Amnesty International announced that Qatar is still not doing enough to improve workers' conditions.
According to the Guardian , the International Trade Union Confederation, PlayFair Qatar and the NewFIFANow group have organised mass boycotts against the World Cup. Evidently PlayFair Qatar stated, " more than 62 workers will die for each game played during the 2022 tournament ."
Amnesty International said in a briefing that little had changed for the 1.5 million migrant workers and that soccer's governing body FIFA had a "clear responsibility" to put pressure on the Qatari authorities to do more.
"Without prompt action, the pledges Qatar made last year are at serious risk of being dismissed as a mere public relations stunt to ensure the Gulf state can cling on to the 2022 World Cup," said Amnesty researcher Mustafa Qadri.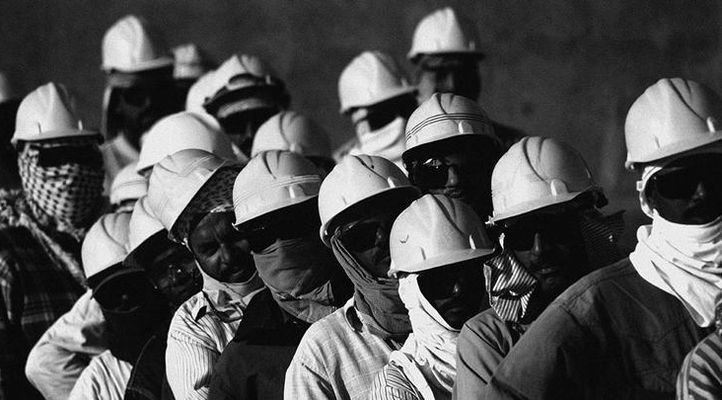 "Qatar is failing migrant workers. Last year the government made promises to improve migrant labour rights in Qatar, but in practice, there have been no significant advances in the protection of rights," he said.
"(FIFA) has yet to demonstrate any real commitment to ensuring Qatar 2022 is not built on a foundation of exploitation and abuse," he added.
Qatar unveiled proposed labour reforms one year ago including the replacement of a contentious sponsorship law, known as "kafala", in which workers need their employer's permission to change jobs.
It was also announced that an exit permit law requiring workers to obtain an employer's consent to leave Qatar would also be reformed. However, Amnesty said there had been "no progress whatsoever" on these items.
VISA expresses "grave concern"
FIFA sponsors VISA, have expressed "grave concern" at the condition of migrant workers in Qatar.
"We continue to be troubled by the reports coming out of Qatar related to the World Cup and migrant worker conditions," said VISA in a statement on May 20 .
"We have expressed our grave concern to FIFA and urge them to take all necessary actions to work with the appropriate authorities and organizations to remedy this situation and ensure the health and safety of all involved."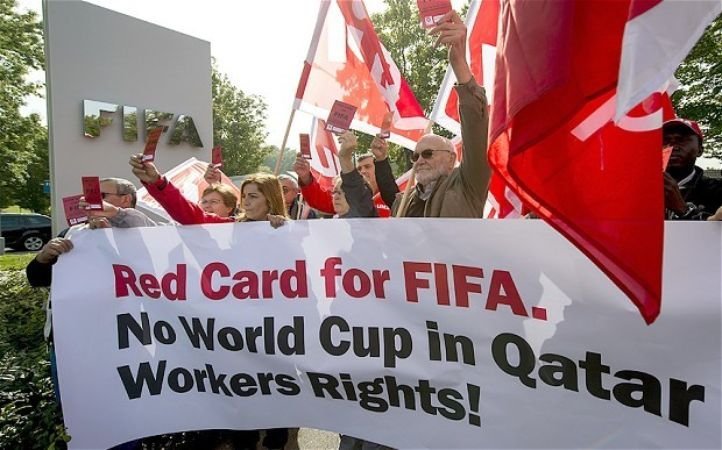 FIFA has been criticised for not doing enough to protect workers involved in construction of World Cup projects.
Coca-Cola, another sponsor, said it expected FIFA to take the matter seriously.
"The Coca-Cola Company does not condone human rights abuses anywhere in the world," it said in a statement.
"We know FIFA is working with Qatari authorities to address questions regarding specific labour and human rights issues. We expect FIFA to continue taking these matters seriously and to work towards further progress."
BBC reporters arrested
A BBC crew was arrested and questioned by Qatari security forces, while they were covering a story in the region. Mark Lobel and his team were invited by the Qatari government to inspect the new accommodation for labourers.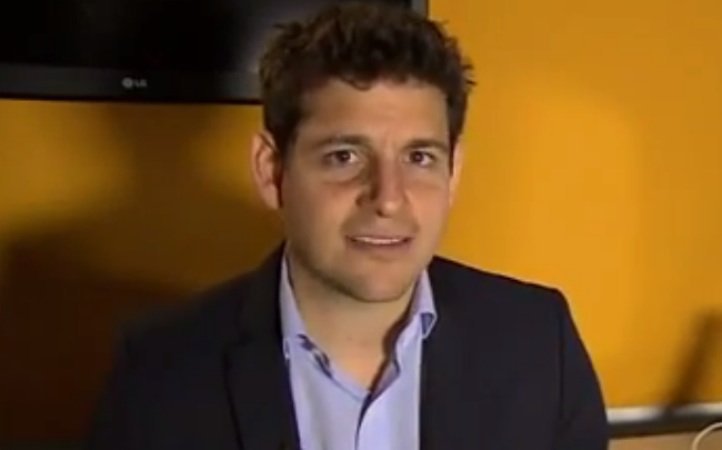 When they tried to gather more information, including interviews with workers, they were arrested. The Qatari officials claim they have been arrested for trespassing.
"Just after we had gathered some additional footage, a day before the tour was about to begin, we were driving along the main road and 8 cars drove us off the road. We were taken in for questioning by security officers… we were treated effectively as spies," says Mark Lobel in an interview with BBC.
The Qatari government is clearly in violation of human rights and is afraid the extent of these atrocities will become publicly known. If the mistreatment of migrant labour continues, it is possible that FIFA could pull out of Qatar and host the World Cup somewhere else.
Featured image source:
arabianbusiness.com