While at some places migrant workers are struggling hard to get back to their homes, at others, they have been quarantined by the administration in spaces like schools and shelter homes.
In a heartwarming gesture, migrant labourers from other states, who have been quarantined at a school in Sikar, Rajasthan offered to paint the school.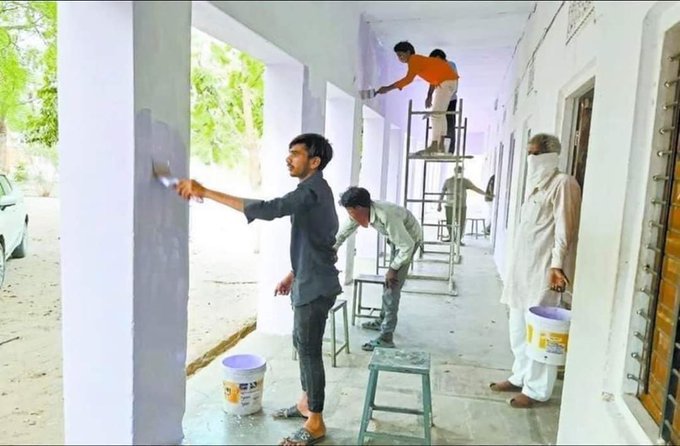 IFS officer Parveen Kaswan tweeted about this positive news.
These labourers were so happy with the services provided by the villagers that they thought of giving back in whatever way they could.
Netizens are loving this news amid all the negativity around.
It's good to see how these labourers turned their isolation into a productive opportunity.