A 28-year-old Delhi resident was alighted from an Etihad Abu Dhabi flight at IGI Airport on Thursday when cops found his movement suspicious. However, when the passenger was frisked the police found out that his watch strap, his belt buckle, his sandal straps, the five-rupee coins and keys and keyring he carried were all made of gold, a Times of India report says. 
Besides that, he had also hidden some gold trinkets in his rectum. All the golden items were painted metallic.  
"Similar items in very small sizes were recovered from his rectum. The value of the gold is Rs 14 lakh to 15 lakh," a senior customs officer told TOI.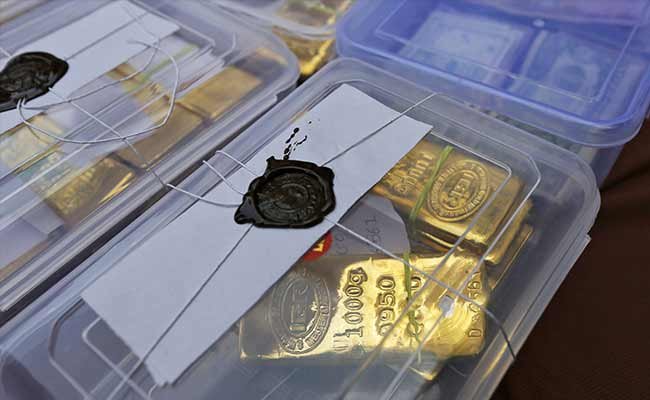 According to the report, while the man wasn't carrying any item with him that could be suspected of containing gold, police officer found the passenger carrying chit buttons in abundance. When he failed to provide any satisfactory explanation, he was detained. 
The accused hails from Gautum Puri in Delhi and is being questioned for more information. 
"The total weight of the items recovered was 514 grams," said the officer. 
Police is conducting a background check on him. His past record is also  being looked into.