Many of us remember the spirited campaign the BJP government ran against the Islamic practice of Triple Talaq – divorce by husband by uttering the word 'talaq' thrice in one sitting, forcing the woman to walk out of the marriage.
But four months after Yogi Adityanath-led BJP swept the polls and came to power in the state, it has emerged that a series of seminars it had scheduled in September over Triple Talaq have been cancelled.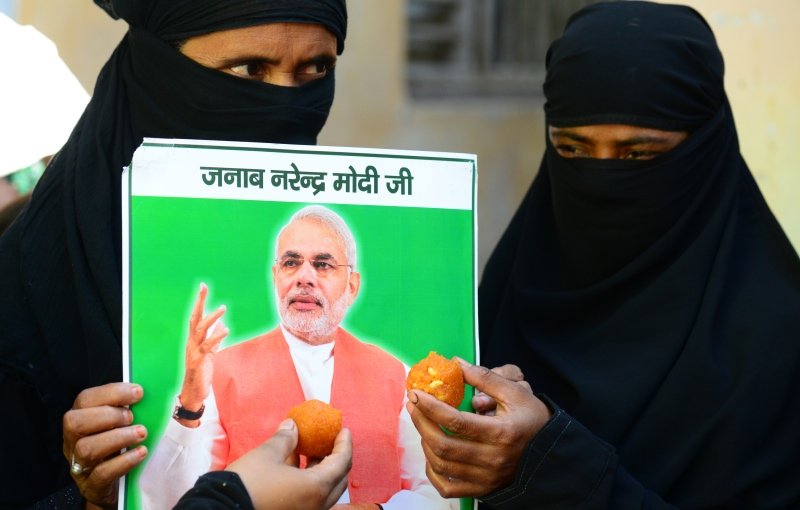 What were the events about?
The BJP's Alpsankhyak Morcha or minority cell had earlier planned to hold several seminars on Triple Talaq from September 1 to September 15 across the state to highlight the plight of Muslim women. These seminars were part of the BJP's Deen Dayal Upadhyay's birth centenary celebrations this year.
An Indian Express report today said that the state government has decided to scrap the seminars and instead, hold sessions to push the government's various schemes for minorities. The report said the decision was taken after party president Amit Shah's visit to Lucknow recently and in the light of the fact that the matter is in the Supreme Court.
UP state president of the BJP's minority wing Haider Abbas Chand confirmed the move. He told ScoopWhoop News, "We will not be holding any specific seminar on Triple Talaq."
However, he said the party remains committed to the cause and will address the issue in later sessions. "We are currently focusing on policies," he said.
A U-turn?
Even during the run-up to the polls in India's largest state, critics had questioned the intention of the BJP in its commitment to fighting the repressive practice of Triple Talaq. Some had even called it a tactic to "divide and rule", arguing that the BJP doesn't really care for the issues of the Muslim women and it's just a poll gimmick.
No wonder that the move to scrap the events are now attracting criticism.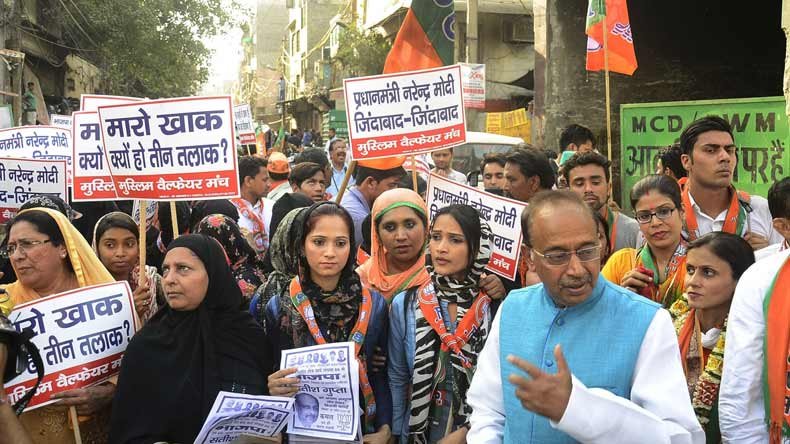 Some have even declared that "BJP's crocodile tears for Muslim women" have turned out to be just that. ScoopWhoop News talked to All India Muslim Women Personal Law Board's general secretary Rabia Sandal who expressed her disappointment and called it an unwise decision. 
"If the sessions were being organised to spread awareness about the issue then calling them off is a big loss for everyone. I know many Muslim women who are very hopeful of the BJP and their fight against Triple Talaq, but if they were looking forward to these seminars then unfortunately it is very disappointing," she informed ScoopWhoop News.   
(Feature image design: Ashish Kumar/ScoopWhoop)