Greta may be only 17 years old, but the Swedish environmental activist is already a global icon, raising awareness of the risks posed by climate change, and holding politicians to account for their lack of action on the climate crisis. Greta has even taken time off school to protest against climate change, and has led other students too engage in protests of their own in their own schools, calling this movement "Fridays for Future".  
On one such Friday, let's look at some of Greta's most powerful and provoking quotes to force upon us the reality of climate change and it's eminent dangers.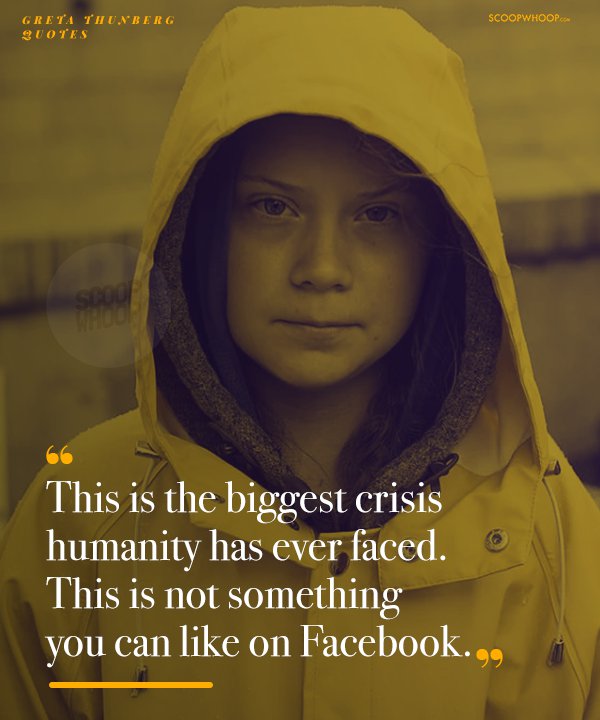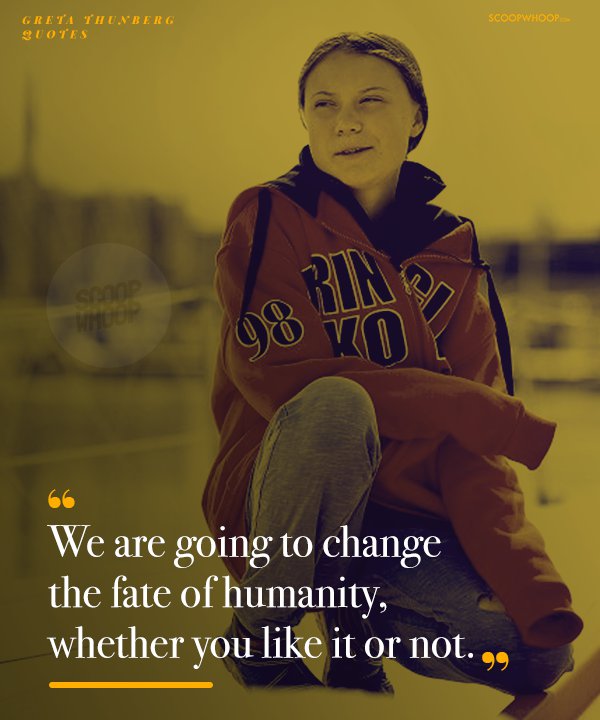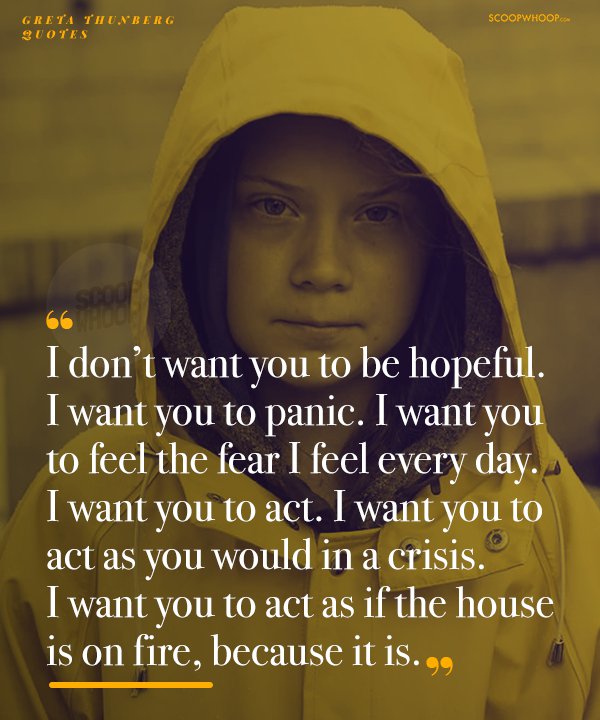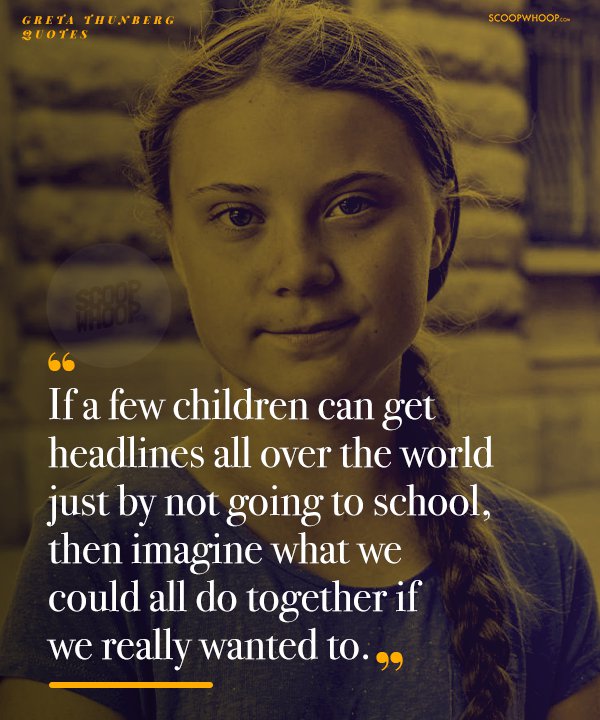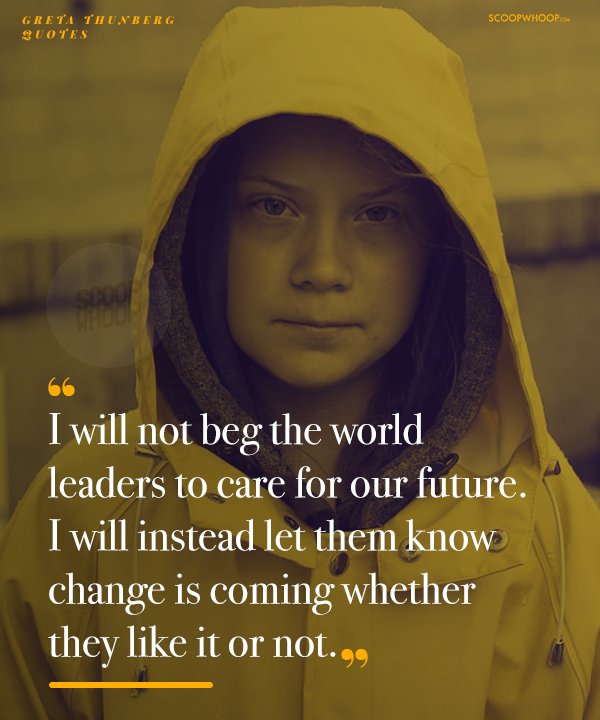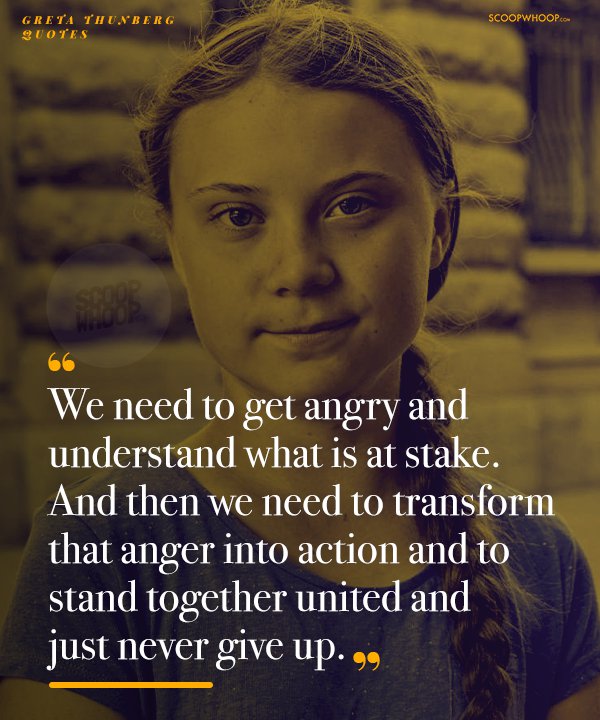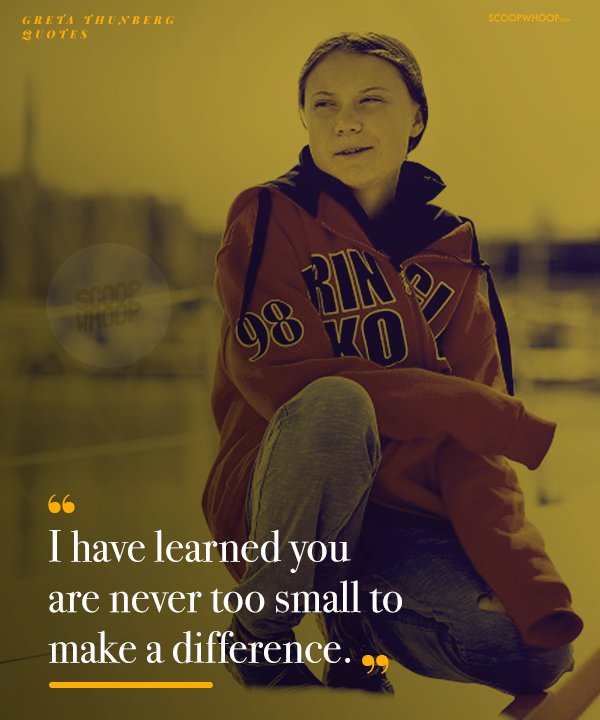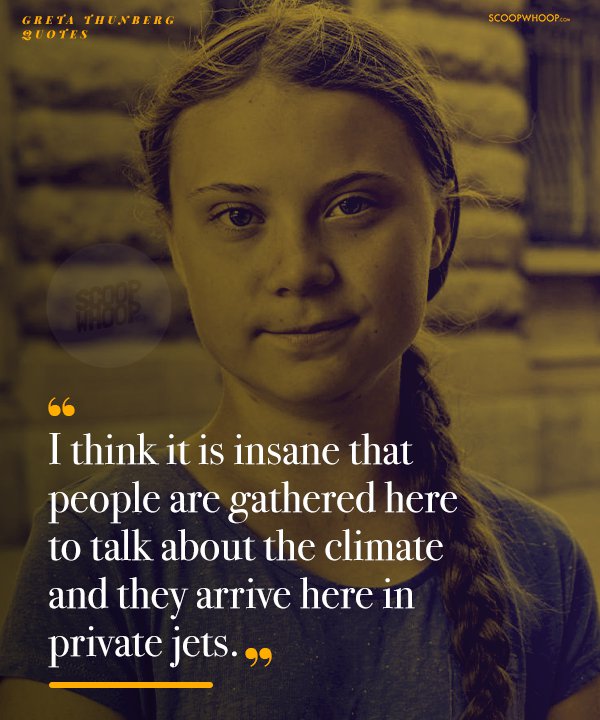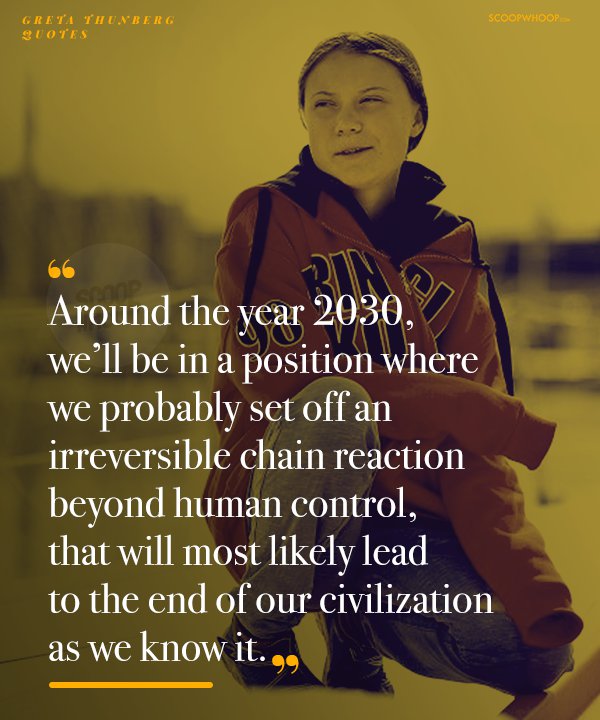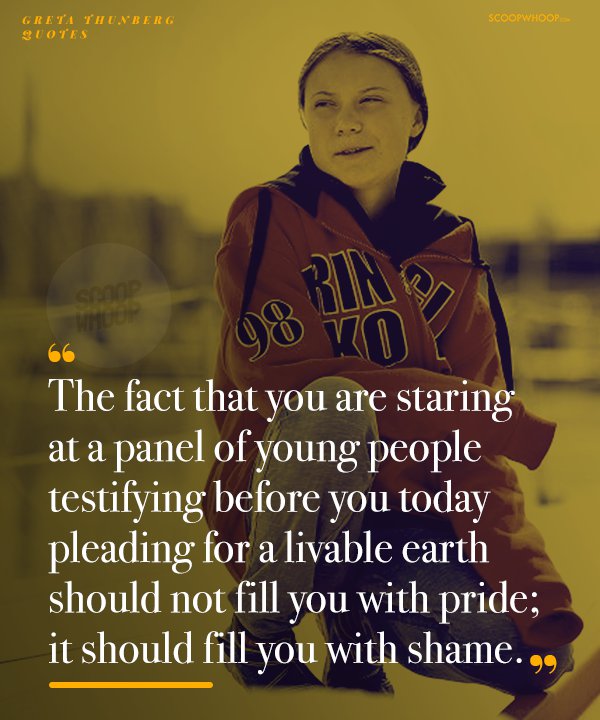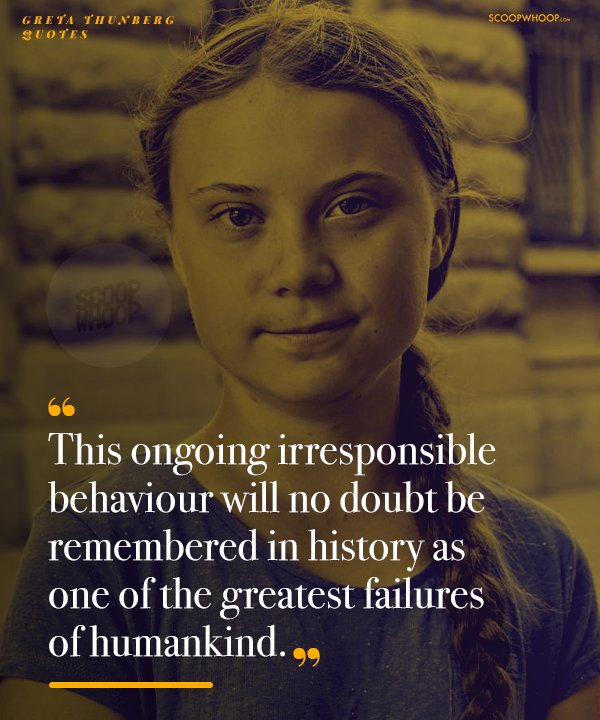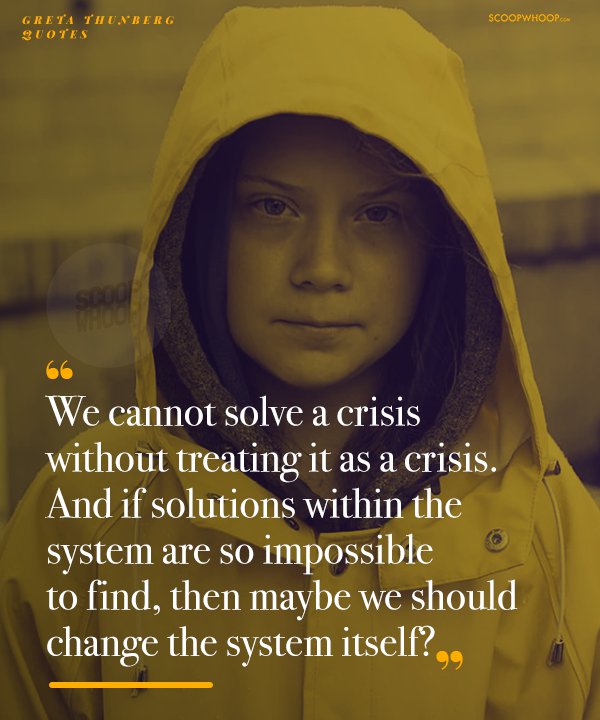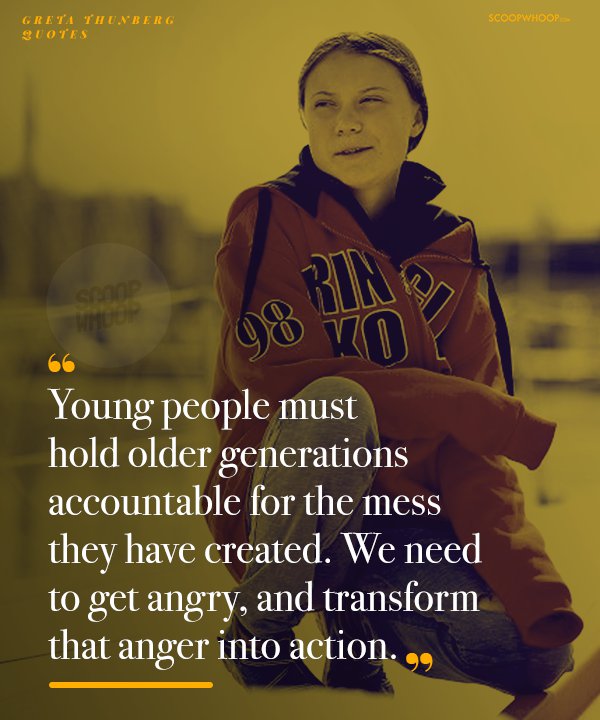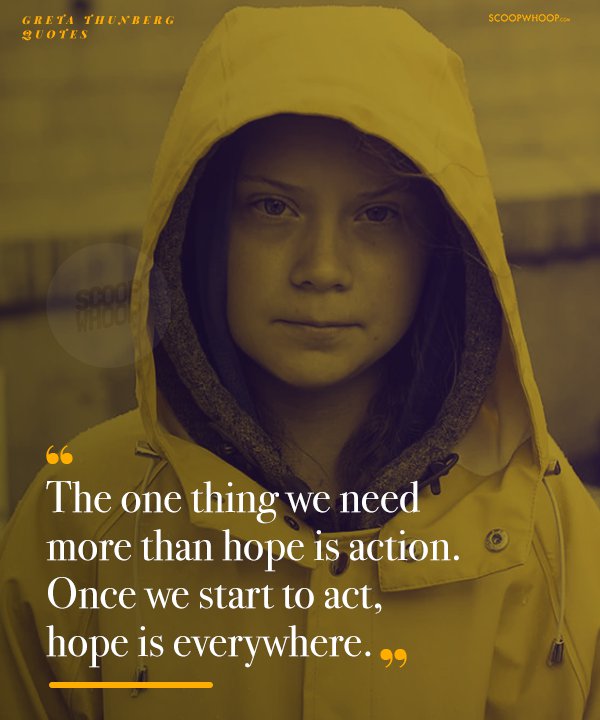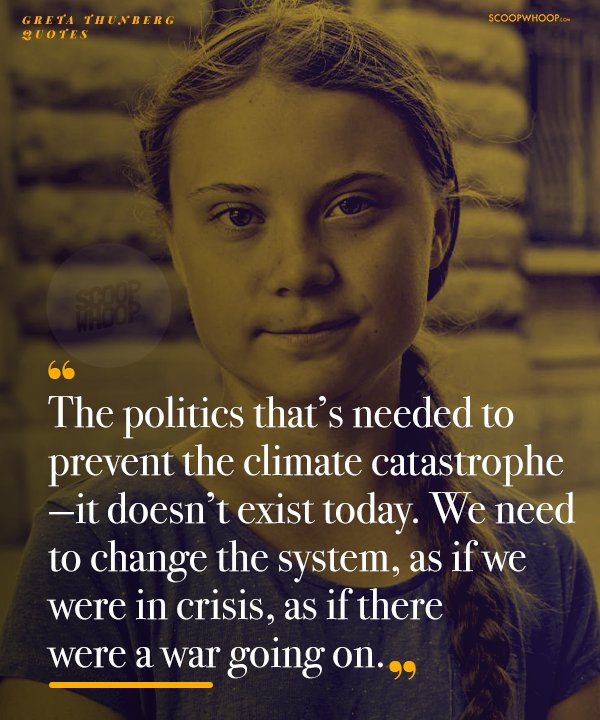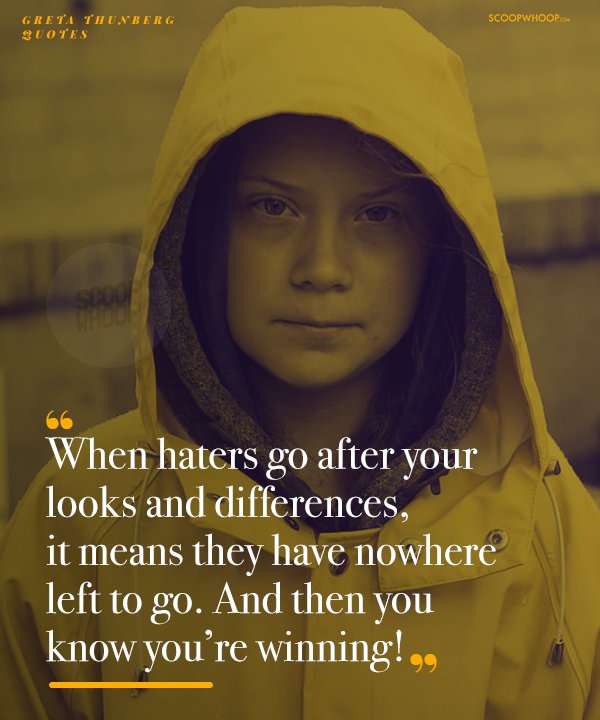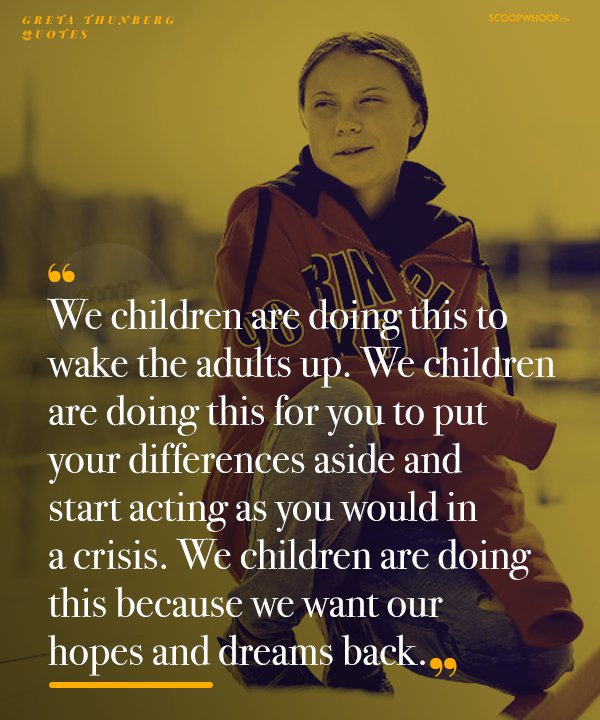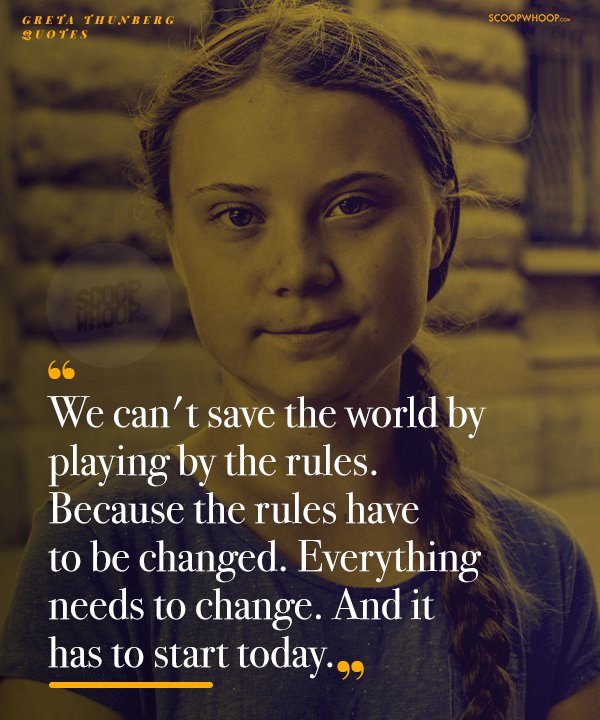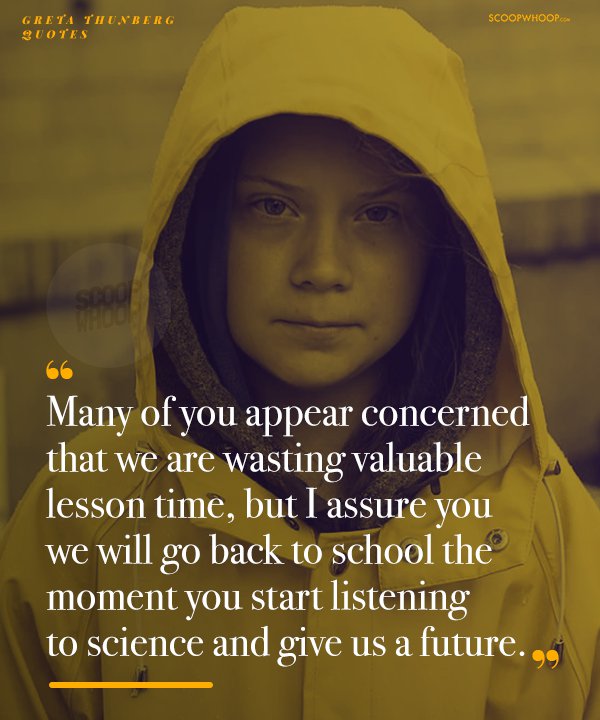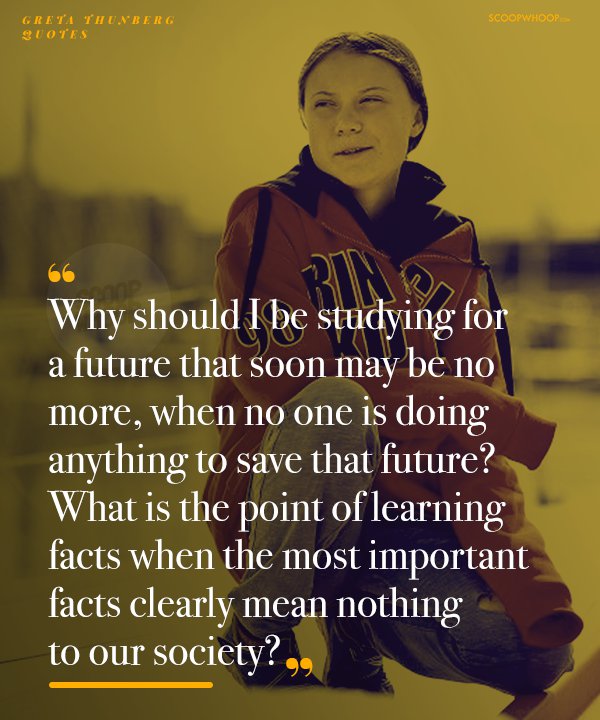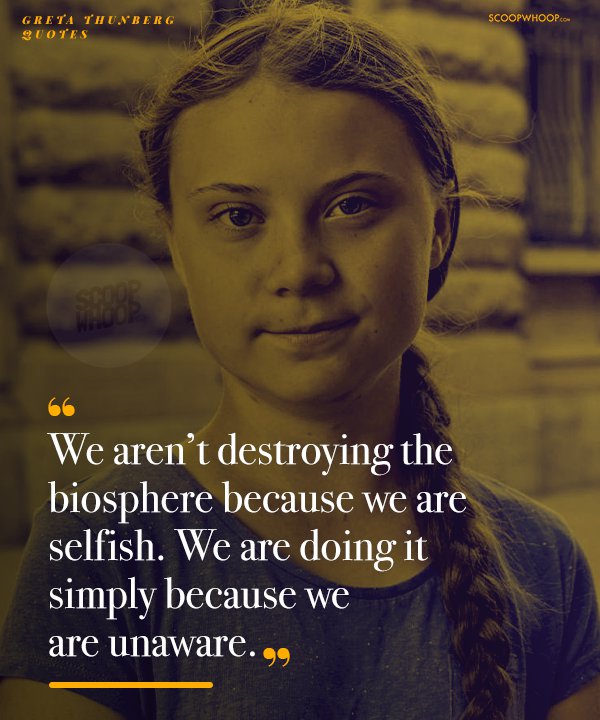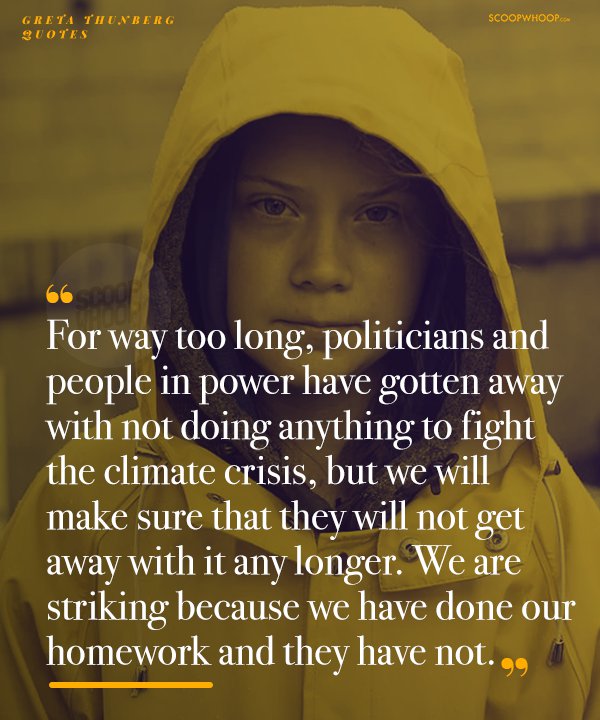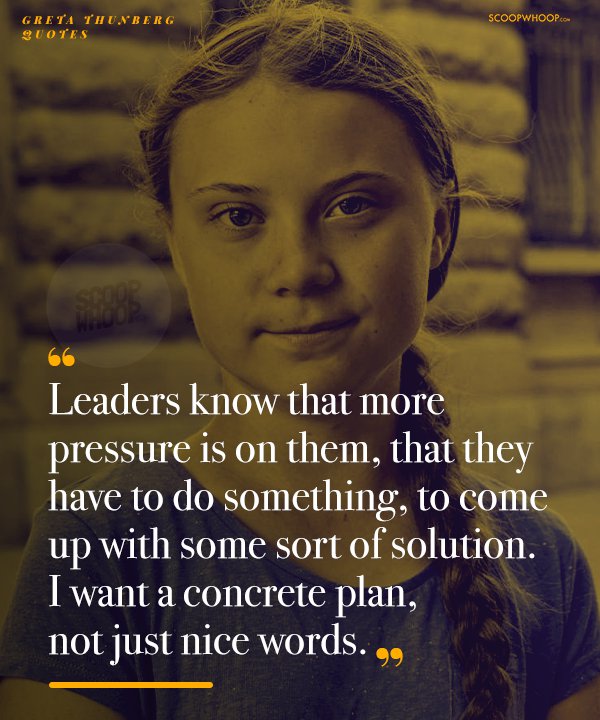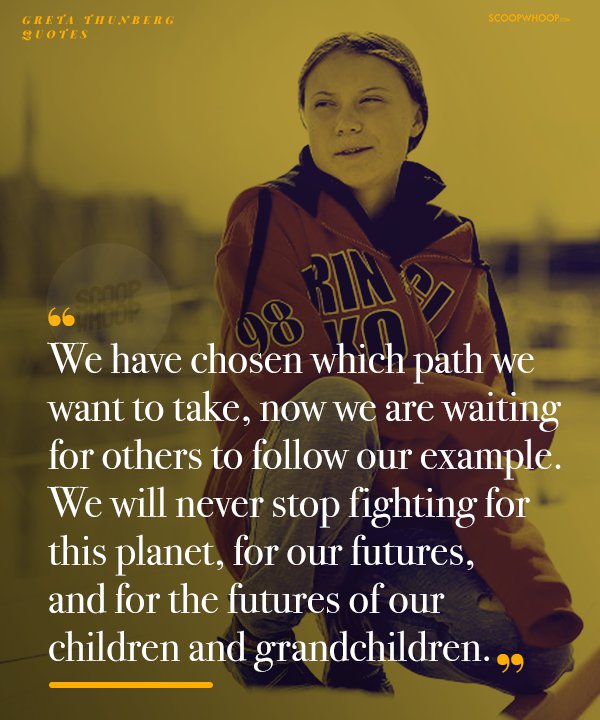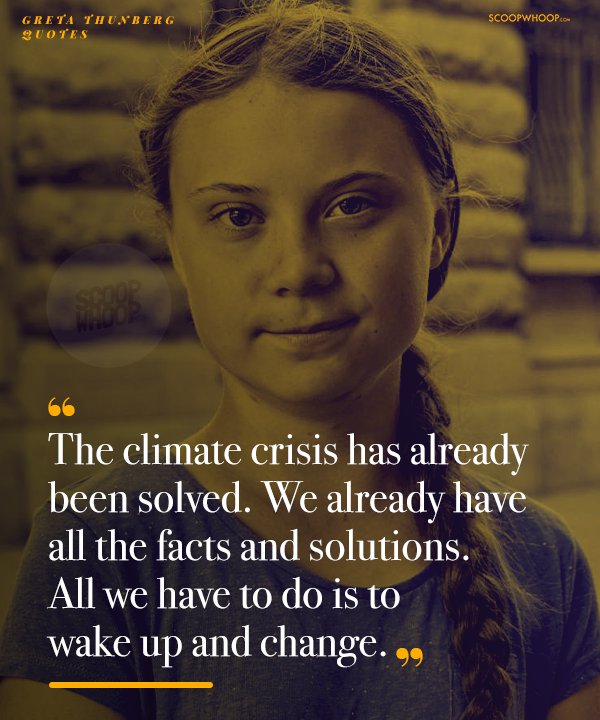 If you wish to participate in this movement, you can do so here. 
Design Credits: Nupur Agarwal