It's Father's Day, and there's been a whirlwind of parental appreciation on the internet (and hopefully in real life too). From sons and daughters to celebrities and presidents, everyone's proclaimed their love for daddy dearest, and rightly so, they deserve it! The newest person to join the scene is R Madhavan, everyone's beloved south Indian star, and he's done things a little differently.
R Madhavan just put up a picture of 4 generations of fathers in his family, from his grand father, to his father and his own son.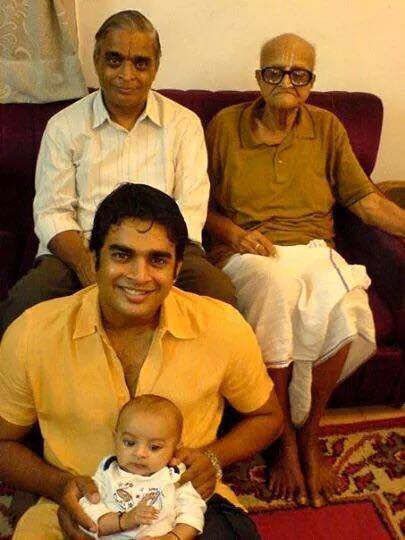 His caption read 'HAPPY FATHERS DAY.. THANK YOU APPA FOR BEING AND SHOWING ALL OF US THE TRUE MEANING OF DIGNITY. If only I could be like you.'
Spoken from heart Madhavan.