By now, the world and its nosey parker neighbour knows that former Chief Minister of Bihar, Rabri Devi, is on the lookout for bahus for her two sons.
And like all sanskaari mothers-in-law, Rabri Devi too has set a high bar for her prospective daughters-in-law. 
Rabri Devi wants them to be just like her. "Cinema hall aur mall jane wali ladki nahi chahiye. Ghar chalaane wali, bade buzurg ka aadar karne wali, jaise ki hum hain, waisi ladki chahiye. (I don't want cinema hall and mall-going girls. She should be one who can look after the house, respect elders, and manage outside work, just like me)," she said as reported by Times of India.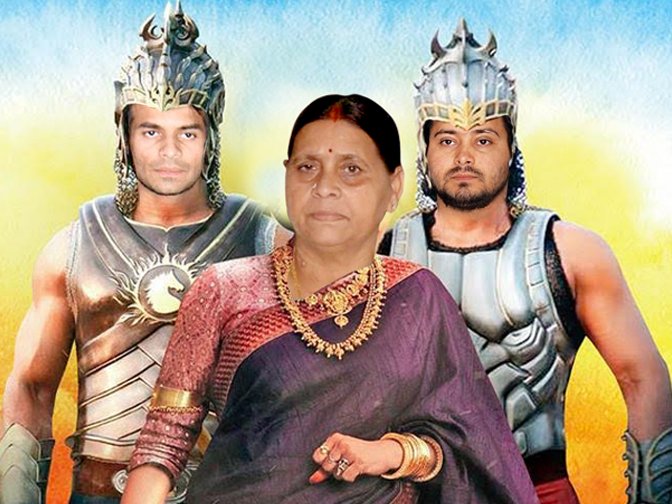 This is not an unreasonable demand at all because we all know what kind of girls go to malls (gasp) and cinema halls (haww). The same sort of girls who go to college, offices, libraries and restaurants. The same sort of girls who are educated. The same sort of girls who can think for themselves. And once they start thinking for themselves, they get infected with a dirty disease called feminism (Chi, chi). 
Obviously, we don't want such girls infecting our households. 
However, we must remember that Rabri Devi has raised 7 daughters who are all married and working — Misa Bharti, Rajlaxmi Singh are politicians, Anushka Rao is an interior designer, Chanda Singh is a lawyer, Ragini and Hema pursued engineering and Rohini Acharya is a doctor.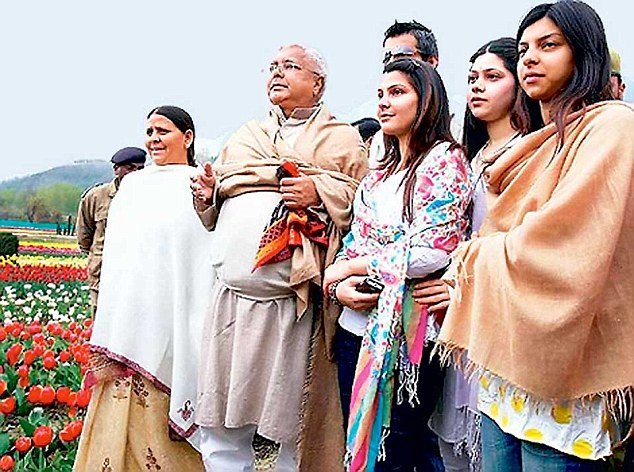 But we all know that in Indian families, daughters and daughters-in-law follow separate codes of conduct. I call it the Hum Saath Saath Hain code of conduct. If you are a fan of the 1999 Sooraj Barjatya classic, you will probably remember Neelam's character, who plays the only daughter in a family of three sons. While the bahus of the household only wore salwaar kameez and sarees, Neelam was the only female character who was allowed to wear jeans. 
This was not just a sartorial choice, it reflected the intricacies of our sanskar.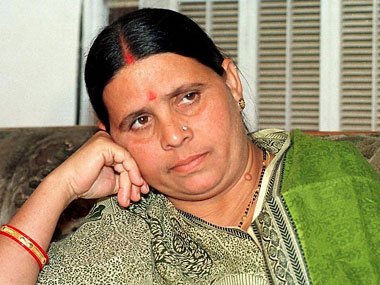 Which self-respecting family will allow the bahu of the household to parade around in jeans in front of her father-in-law and brothers-in-law? 
One can very well imagine how things will be for the Yadav bahuraniyas. 
Interestingly, Rabri Devi's  two sons – Tej Pratap Yadav, a motorcycle showroom owner, is currently the Health minister of Bihar while Tejashwi Yadav, a school dropout, is the deputy chief minister of the state.
And like all hot-blooded Indian men, during one New Year's Eve party in Delhi, (in 2008 to be precise) Tejaswi and Tej allegedly harassed girls in Delhi.  
Police sources said that Lalu's sons had allegedly indulged in eve-teasing first at Ashoka hotel and later at Connaught Place.
From there, the two, accompanied by the PSOs of Delhi Police and Railway Protection Force, decided to attend a party in Chhatarpur area on Delhi-Haryana border.
On their return, they allegedly passed some remarks at girls, who were partying at a farm house near Mehrauli.
However, this time their luck ran out when a group of youngsters decided to thrash them.
Come on, boys will be boys na! 
Incidentally, RJD chief Lalu Prasad Yadav recently admitted that the 2-acre land on the outskirts of Patna on which Bihar's biggest mall is currently under construction is partly owned by his family. Apparently, 50% of the shares of the company belong to his wife Rabri, his two sons and two daughters (Chanda and Ragini).
Which brings us to the most obvious question: Will Rabri Devi stop her bahuraniya from visiting her own mall? 
The question may be rhetorical, but we have the perfect Rabri Devi answer. "Aurat ka jagah to toh ghar ke char deewari mein hota hai (A woman's place is within the four walls of her household). 
All pictures sourced from PTI