Marking India's adoption of global goals at the United Nations Summit to tackle the issues of poverty, inequality and climate change, Delhi hosted the 'Light the Way' event at the historic Purana Quila on a clear September 24 evening.
The famous Raghu Dixit Project enthralled the audience with an energetic performance as they struck the right chord with a note towards a better future, for India and the world.
Raghu Dixit, in an exclusive interview to ScoopWhoop, spoke about his journey from a microbiologist to a musician.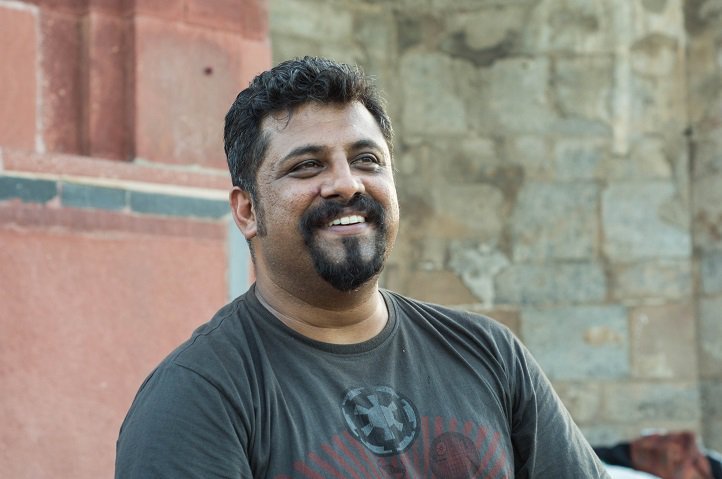 Raghu Dixit | Source: ScoopWhoop/Sneha Mitra
1. What is the goal you identify with in the Global Goals? Are you doing anything to contribute to it?
I think there are two main problems, if they are sorted everything will be sorted. Proper education and eradication of poverty are the two big loopholes in our democracy which is dragging our country back. There are enough number of resources in our country to fund them, it is just the will and determination of people leading us. If they make up their mind then definitely there will be change. Also there is a huge responsibility on the citizen's part to help the government to pave the way towards smooth functioning of the government. If these two factors are worked on in the next 4 years then we have a long way ahead.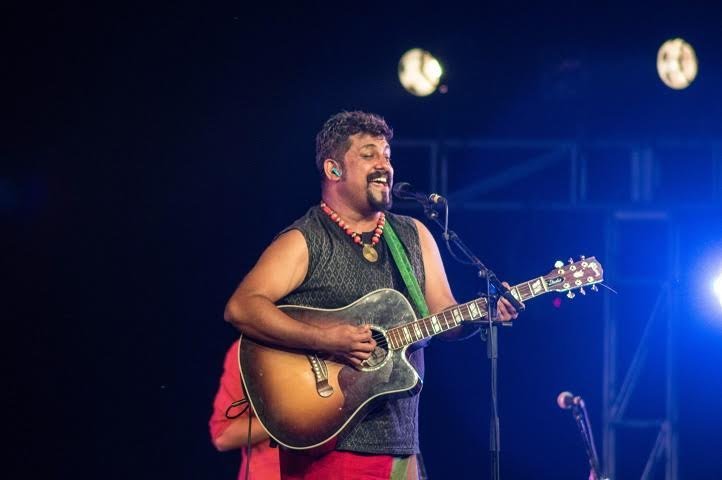 Source: ScoopWhoop/Sneha Mitra
2. From a classical dancer to a microbiologist and now a musician, how have you transitioned through these roles?
I have never really planned things that this is how I want to do it. I have never foreseen that one day I will become a musician. When I was performing in India for the first time I never thought I will perform internationally in various festivals abroad also. There have been amazing number of people coming into my life at various points who did small little magic and turned things around for me. I can write a book or direct a movie on my own life someday I guess!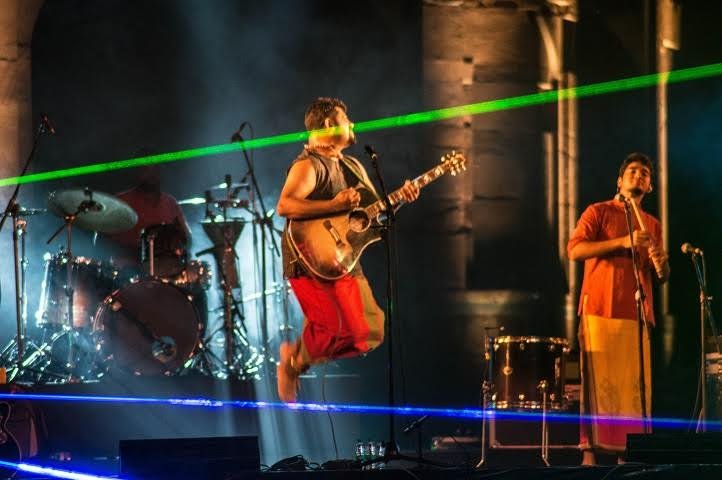 Source: ScoopWhoop/Sneha Mitra
3. Fusion music has always been your USP, how has the response been from the Indian audience particularly?
What do people want is like asking what women want. People want something that will make them happy and send them back in a positive frame of mind and don't remind them of any sadness. So, as a band we never talk about misery, poverty and homeless children. People come with a thousand problems in their head to the concert but after leaving the concert they would at least see their problems in a positive frame of mind. The idea is to send as much positive vibes as possible.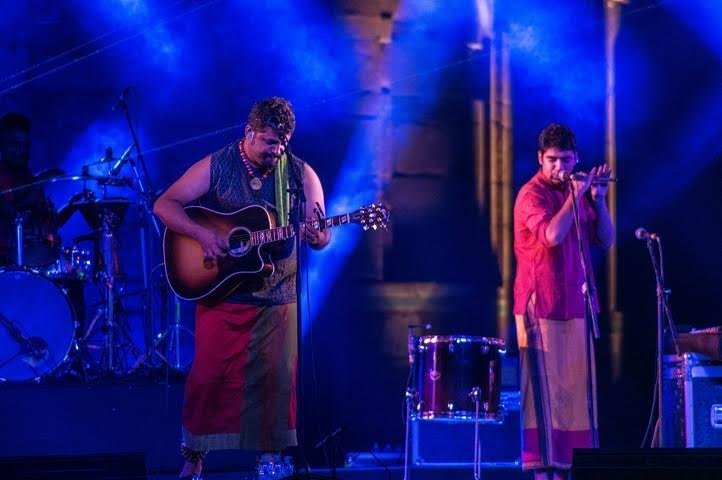 Source: ScoopWhoop/Sneha Mitra
4. You have kept your fans waiting for a long time, when are you planning to release your next album?
I can churn out as many songs I want, every year I can release an album but the idea was to release 8 songs which are worth having in an album. To create such songs it takes time and there is no ambition to release 100 albums before I die or anything like that. To make 50 songs which will stay for next 50 years should be the aim.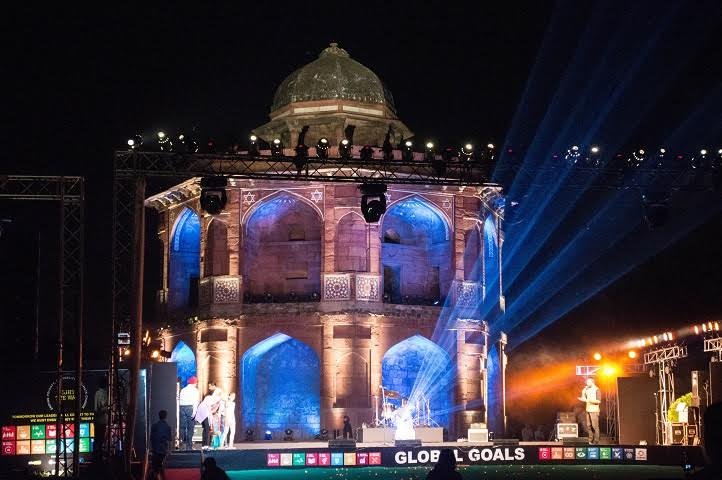 Source: ScoopWhoop/Sneha Mitra
5. Who or what is your biggest inspiration in life?
India has been the biggest inspiration, there is no single musician who is my inspiration but I like to follow how musicians take care of people around them and handle their personal lives. Every month I discover a new musician whom I start following. On classical front I like Bhimsen Joshi, Vishwa Mohan Bhatt. On the Indipop scene style I like certain bands like Vishal's (Dadlani) pentagram band. AR Rahman of course is like a text book for most of the musicians in India, Amit Trivedi is also a great story to look up.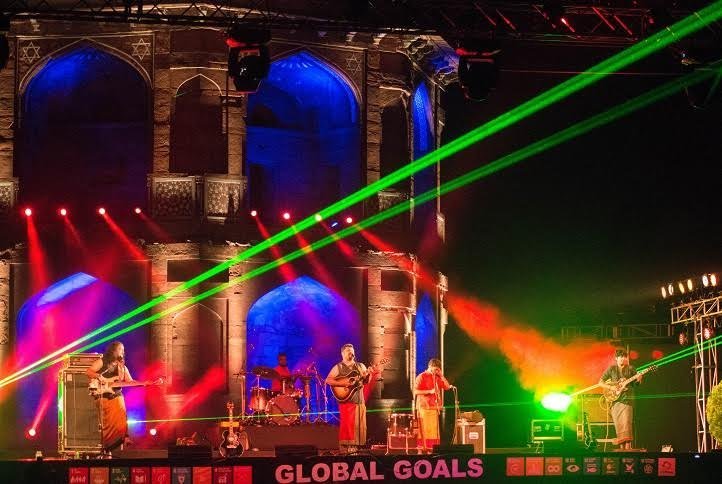 Source: ScoopWhoop/ Sneha Mitra
6. Is there any particular theme that you choose for your albums? Any upcoming Bollywood project?
None of my albums are based on my personal life, it is something that is probably felt across the world by everybody. I take poetry written by great poets like Amir Khusro. I am currently working on poems of Kannada poet DR Bendre who has written about 1500 songs about his relationship with his wife. I am currently working on a Tamil film.
We leave you with one of the very popular numbers Lokada Kalaji that he and his group made the Delhi crowd sing at Purana Qila. Listen in:
The musical evening ' Light The Way ' was organised by action/2015, Save The Children and the United Nations in India, and presented by Seher with a sole motive to create awareness.