With India being often described as 'the bright spot in the global economy', Reserve Bank governor Raghuram Rajan sees this as a case of "the one-eyed man" being king in the land of the blind.
Amid gloomy global economic conditions, Indian economy has been described by many as one of the few bright spots, including by IMF, while RBI under Rajan has also been credited with necessary steps to minimise the impact of external shocks on the country's financial system.
"I think we have still to get to a place where we feel satisfied. We have this saying — 'In the land of the blind, the one-eyed man is king'. We are a little bit that way," Rajan said when asked for his take on the 'bright spot' theory and what was his "secret sauce" to ensure this positioning.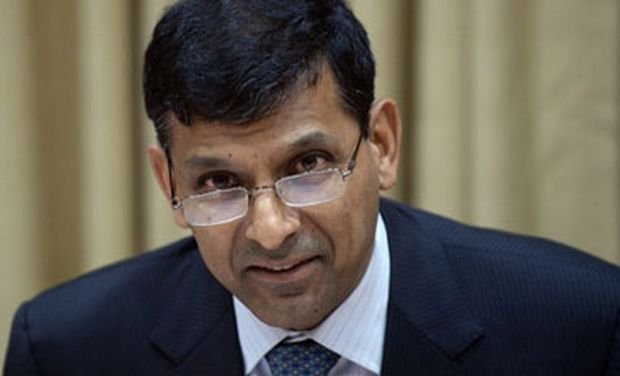 Rajan, a former chief economist of the International Monetary Fund and an on-leave professor of finance at the University of Chicago Booth School of Business, was here for spring meetings of the World Bank and the IMF, as also for the G20 meeting of finance ministers and central bank governors.
"We feel things are turning to the point where we could achieve what we believe is our medium-run growth potential. Because things are falling into place. Investment is starting to pick up strongly. We have a fair degree of macro-stability. Of course, not immune to every shock, but immune to a fair number of shocks," Rajan said in an interview to MarketWatch.
MarketWatch is published by Dow Jones & Co and is part of The Wall Street Digital Network.
Rajan, known to have frank views on state of affairs in the Indian and global economy, said "a bunch of good things have happened" in India, but there were "still some things to do".
He listed out achievements on fronts like current account and fiscal deficit and said inflation has come down from 11 per cent to below 5 per cent, making room for interest rates to come down.
"Of course, structural reforms are ongoing. The government is engaged in bringing out a new bankruptcy code. There is goods and services tax on the anvil. But there is a lot of exciting stuff which is already happening," he said.