One of India's finest test cricketers, Rahul Dravid is all set for a comeback, but this time donning the coach's cap. The former India captain will now coach India A and India U-19 teams in a decision taken by the BCCI cricket advisory committee that comprises cricketing legends like Sourav Ganguly, Sachin Tendulkar and VVS Laxman.
BCCI Secretary Anurag Thakur in a press conference said , "Rahul Dravid has agreed to coach the India A and India U-19 teams in the future." His role will commence with a home series in July featuring India A, Australia A and South Africa A. He will also accompany the under-19 team to the World Cup next year scheduled to be played in Bangladesh.
According to reports, Dravid was always interested in going for a hands-on role rather than being part of the advisory committee. His stint with the Rajasthan Royals as the team coach in the Indian Premier League also gained widespread appreciation especially for mentoring of upcoming players.
"We will be hiring a number of coaches, physios and trainers. We would like to have a pyramid like structure where from top to bottom, similar coaching and facilities are available to all. All three (of the committee members) of them agree that if need be, Sourav, Sachin and Laxman can spare some time to help the Indian cricketers," said Thakur.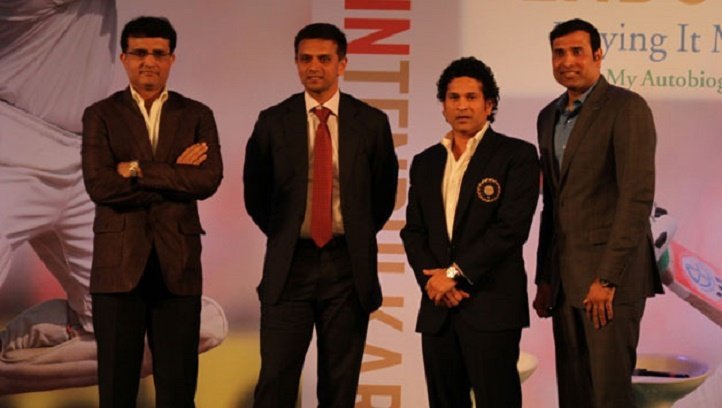 The move completes the role of the legendary Fab Four (Sachin, Ganguly, Laxman and Dravid) in Indian cricket, with the other three already being the part of the advisory committee.
In an international career spanning more than twenty thousand runs with numerous awards and recognition at all levels, the Padma Bhushan awardee's contribution to the world of cricket has been gigantic. Let us hope he continues with his excellence in mentoring upcoming stalwarts at the nets.