If you are one of those Rahul Dravid's fans who still want him to play for the Indian side, then here's some good news for you. Dravid Junior has embarked on his cricketing journey. There's only one difference though — unlike his father, he likes to smash it all over the ground.
During an Under-14 club cricket match at the Loyola ground in Bengaluru, Rahul Dravid's 10-year-old son, Samit, smashed 125 against Frank Anthony Public School in the Tiger Cup cricket tournament, The Times of Indiareported.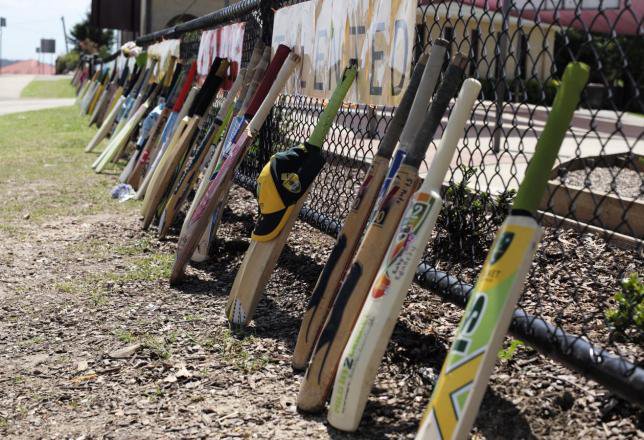 His brilliant innings came while he was playing for Bangalore United Cricket Club (BUCC), where his father serves as a president.
With 12 boundaries, Samit's effort led his team to an emphatic 246 run victory. He was the second highest scorer for his team as his teammatePratyush G remained unbeaten on 143.
However, it is not the first time that Dravid Jr has showed his batting skills. He was awarded the 'best batsman' in a U-12 Gopalan Cricket Challenge in September last year. He scored three match-winning half-centuries with scores of 77*, 93, and 77 playing for his school Mallya Aditi International.
Rahul Dravid could not attend the match, as he is busy mentoring Indian Premier League outfit Delhi Daredevils.  
Last year, Dravid had revealed something about his son's playing style. He said, "He's okay, he's got good hand-eye coordination. But no, he just smashes it and that is what I encourage him to do – just smash it." 
Feature image source: Reuters and Twitter