Congress vice-president Rahul Gandhi was on Saturday booed by the crowd at the Thyagaraj stadium where he had come to watch Vijender Singh's WBO Asia Pacific Super Middleweight Championship title bout.
Sporting a grey t-shirt and denims, Rahul walked into the stadium only to see a part of the crowd boo him and then chant 'Modi, Modi'.
The 46-year-old, who sat beside IPL Chairman Rajiv Shukla, had a similar experience when he walked out of the stadium after the end of the title clash which Vijender won after beating Australia's Kerry Hopes.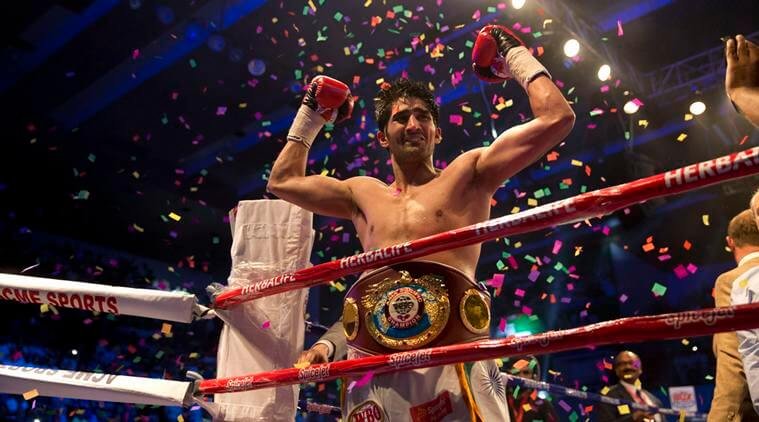 However, Rahul didn't react to the boos of the crowd and simply smiled back before leaving the stadium to chants of 'Modi, Modi.'
It really didn't seem fair to Rahul but perhaps it would serve as a reminder of how far he has fallen in the eyes of public and how tough the route back to respectability really is.
Here is how twitter reacted to the incident: