Friends, Indians, countrymen! Have you seen Rahul Gandhi? Find him and you could walk away with a reward! Don't believe us?
See for yourself.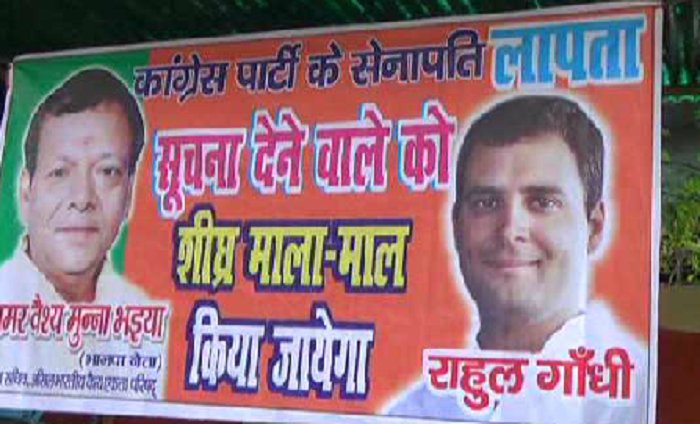 Amethi niwaasis have put out posters with popular song lyrics " Jane woh kaun sa desh jahan tum chale gaye, na chitthi na sandesh, kahan tum chale gaye " .
The 44-year-old Congress scion had asked for "leave of absence" to introspect, and has missed the first half of the budget session when his party campaigned against the land bill.
If you happen to spot him, do let us know.