Congress vice-president Rahul Gandhi says he is reading Upanishads and the Bhagwad Gita to take on the RSS and BJP.
"Nowadays I study the Upanishads and the Gita since I am fighting the RSS and BJP," he said addressing party functionaries in Chennai.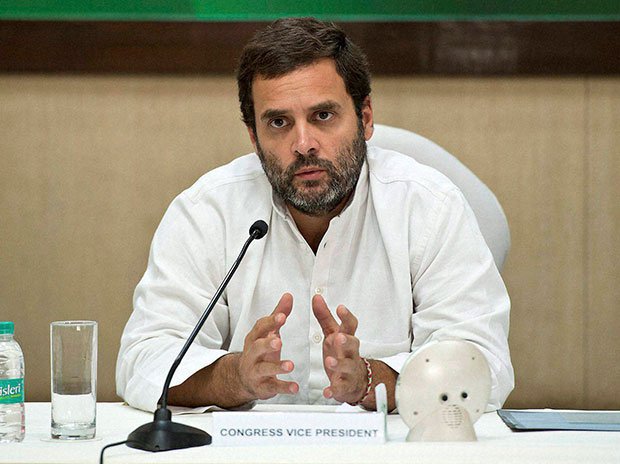 "I ask them (RSS men), my friend, you are doing this, you are oppressing people, but it is written in the Upanishad that all people are the same and how come you are contradicting what your own religion says," party sources quoted him as having told them.
He alleged that BJP does not fundamentally "understand India," and "understand only Nagpur" — the headquarter of the RSS.
We will not let the RSS & Modiji impose one idea on this country. We will never allow the silencing of more than a billion Indian voices

— Office of RG (@OfficeOfRG) June 3, 2017
Taking potshots at Narendra Modi, he said BJP men were under the impression that the "entire universal knowledge" came out of the Prime Minister.