The BJP is infiltrating educational institutions by placing cronies at high level positions in order to dispel RSS ideology – was the basic premise of Rahul Gandhi's speech at the Film and Television Institute of India (FTII) on July 31. Gandhi spoke to the students who are currently protesting the appointment of Gajendra Chauhan as the head of the Pune-based institute.
" This is just not about you; it is happening across the country. A person who is mediocre has been put on top of people who don't want to be mediocre," said Gandhi (as quoted by Hindustan Times ) as the students clapped and cheered him on.
He told the students that the government was trying to promote the ideology of the RSS by placing mediocre people in charge of educational institutions.
" The RSS and its wings promote mediocrity. I have seen this everywhere," he said.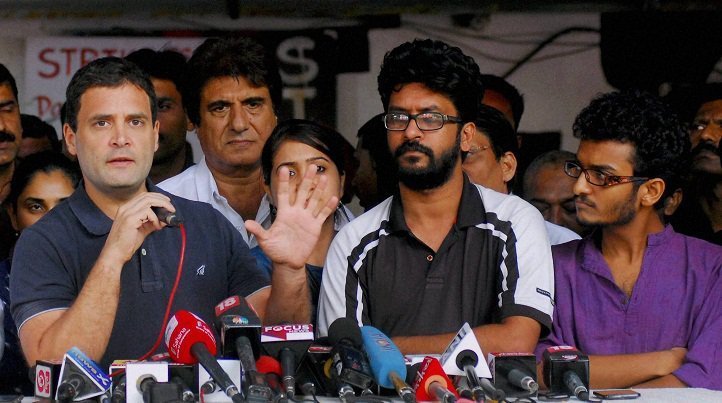 One thing is for sure, Gandhi looked extremely comfortable in this situation. He spoke with ease and confidence and was able to get his point across with no blunders whatsoever. It was also a pleasant sight to see him dressed in jeans and a black tee, it made him look a lot more approachable and youthful.
Whoever is in charge of Rahul Gandhi's public image has completely understood the persona he had to project at this particular meeting. FTII is a liberal and youthful institute, thus traditional and aged politicians are the last thing students will want to see. It also works in Gandhi's benefit that he's pretty easy on the eyes.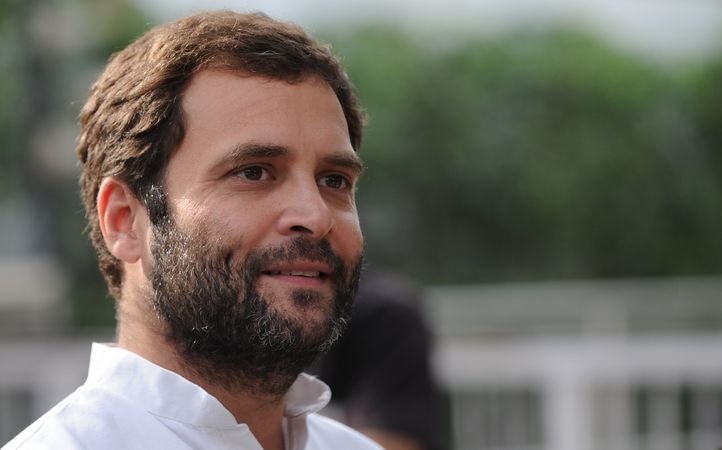 FTII students are on strike, demanding the removal of Chauhan – who is a member of the BJP – as the head of the institute. They are also demanding the formation of a committee that will draft the rules of the FTII society.
The students association president Harishankar Nachimuthu, wrote a letter to Gandhi asking him to intervene in the 'crisis'.
Rahul Gandhi has attacked the NDA government over "centralisation" of power. He asserted that Congress will always stand against injustice whether done on Dalits, tribals, women or people from any religion.
'It does not do any good to the Govt of India if student voices are suppressed.' #RGWithFTII

— Office of RG (@OfficeOfRG) July 31, 2015
The students are only asking for their voice to be heard.It will not make the Govt smaller if they have a discussion: Rahul Gandhi at FTII

— Office of RG (@OfficeOfRG) July 31, 2015
A single idea of our country is being promoted and all those who disagree are being silenced

— Office of RG (@OfficeOfRG) July 31, 2015
If they want to privatize it, I will be sitting here agitating with you

— Office of RG (@OfficeOfRG) July 31, 2015
Feature image source: PTI