Congress leader Rahul Gandhi today accused the Narendra Modi regime of trying to give away Internet space to some corporate groups, a charge vehemently denied by the government.
Raising the issue during Zero Hour in Lok Sabha, Gandhi said the government "wants to distribute Internet among industrialists. Every youth should have access to Internet. This government wants to carve out the Internet and hand it over to some corporates."
He demanded that either the existing laws be amended or a new law be brought.
Congress and BJP members indulged in a war of words over the issue, as IT and Communication Minister Ravi Shankar Prasad took a dig at the erstwhile UPA government over the spectrum allocation scam and claimed that the Modi government wanted Internet for all 125 crore Indians.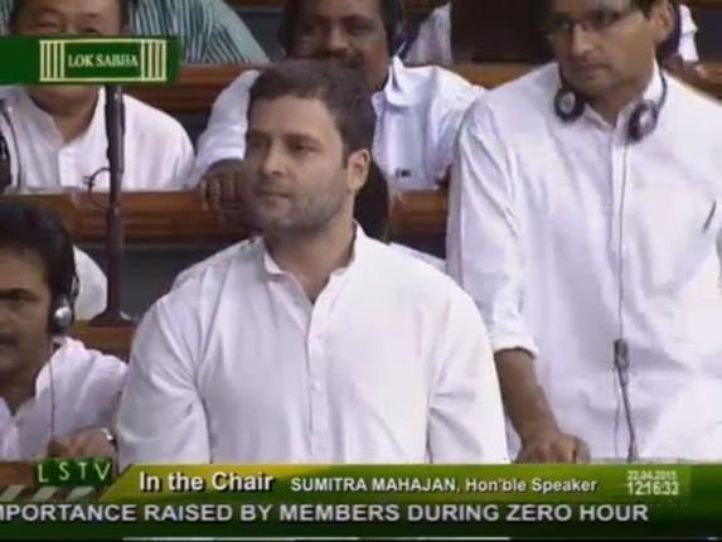 In his response, Prasad said the BJP government stood for 'digital India' and the Internet was available to people in a "non-discriminatory" manner.
"Government wants to assure Parliament… Prime Minister speaks of digital India so that 125 crore people have the Internet," he said.
Playing down the TRAI consultation paper in this regard which has sparked a debate over net neutrality, he said the regulatory body was doing it under the Act governing the issue, but it was "for me and the government to take a final call on the issue."
Attacking the Congress, Prasad said the Modi government had earned over Rs 1.10 lakh crore through the recent spectrum auction. "The whole world knows what happened" during the UPA rule.
"What happened in coal block allocation? … Whose twitter handles were blocked in August 2012? Parliament may have to debate it one day," he said.
Prasad said he had formed a committee on the issue of net neutrality in January and its report was expected in May, following which the government will take a decision.
He had earlier said the youth of India had done a commendable job on net neutrality and for Internet expansion in India. "Our government will strive to ensure non-discriminatory availability of Internet for the people of India, particularly the young people."
Later, reacting to Congress Vice President Rahul Gandhi's comments on net neutrality, Prasad said Gandhi is spreading misinformation by saying that the government wants to snatch people's Internet freedom.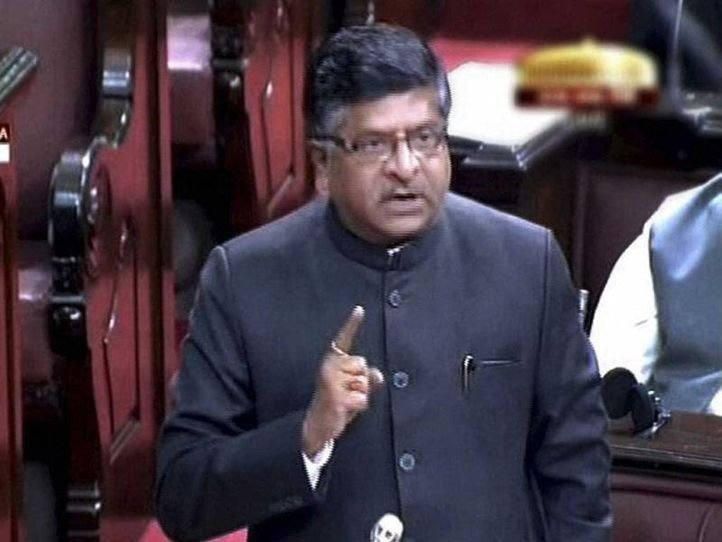 "Rahul Gandhi is wrongly saying that TRAI's consultation paper has been started by the government. TRAI is an independent body and whatever it recommends, the final decision will be taken by the government," he told reporters.
The Minister said Gandhi did not do his homework when they were in power and neither is he doing now, when they are in opposition.
Prasad said such irresponsible comments from a senior person like Rahul Gandhi are not expected.
Raising the issue of net neutrality, Gandhi today sought suspension of Question Hour in Lok Sabha and gave a notice for an adjournment motion to discuss the matter immediately.
"I want to ask a question. If you (the government) have to protect net neutrality, why did you begin the consultation process. It was a trial balloon.
"First shoot the trial balloon, see the reaction and if the reaction is strong then do not proceed. That is why we are opposing it tooth and nail so that they withdraw," Rahul had said.
With less than two days to go before TRAI's deadline for comments on Net Neutrality, it is imperative to raise your voice. Every person's opinion counts. Support Net Neutrality. Log on to: Savetheinternet