Days after rumours of company firing him as CEO, the 1500-crore real estate start up Housing.com has finally fired the co-founder and CEO Rahul Yadav from the company, stating that his "behaviour towards investors, partners and the media" as the reason for his termination.
"The board believed that his behaviour is not befitting of a CEO and is detrimental to the company," Times of India reports.
Housing.com is now seeking an interim CEO.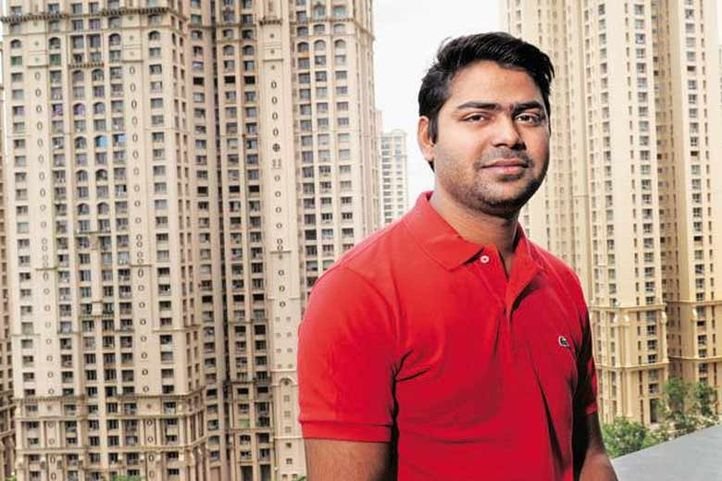 Yadav's sacking marks the end of months of tumultuous public tussle between him and the company's top honchos.
At the end of April, Yadav had to apologize to the company's board members after he put in his papers questioning the intellectual capability of company's top brass.
Yadav was again in news last month after he gave away all his holding worth Rs 200 crore in the company to the employees, earning the name of the "genius billionaire philanthropist," in certain sections of media.
Soon after he was fired, Rahul Yadav posted this on his Facebook wall: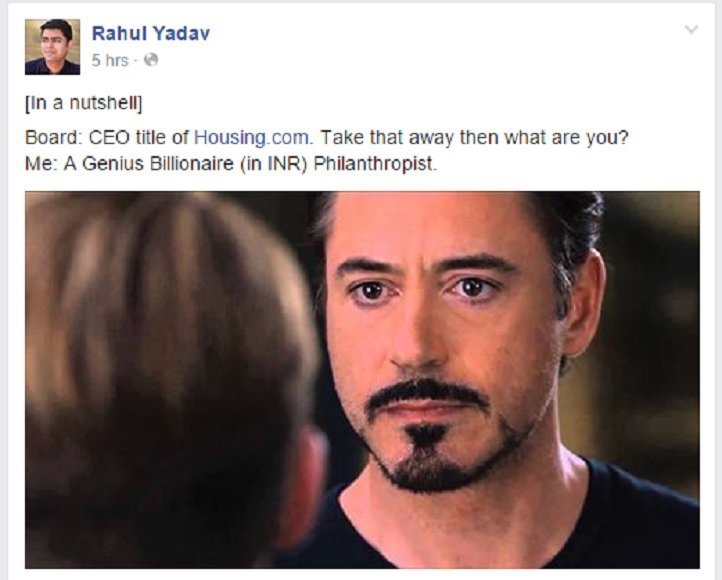 However, Yadav's controversial way of running the company didn't stop there.
Just a day ago, Yadav on Tuesday, June 30, tried to play a prank on media over the deliberations about takeover of Housing.com by Quikr.
According to the leaked email, Yadav revealed that he had answered Yes to 50% journalists, and No to the other 50% about the possibility of the takeover.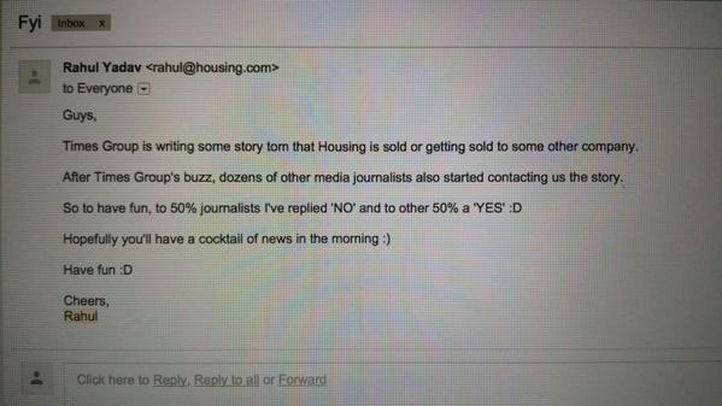 "Hopefully, you'll have a cocktail of news in the morning," the mail read.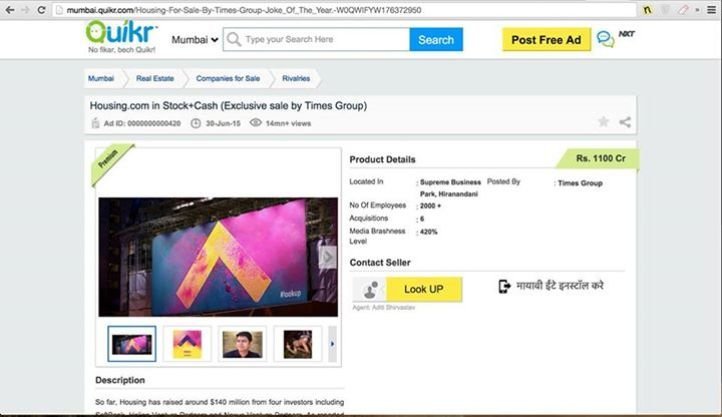 A Facebook screenshot of Rahul Yadav's post on Facebook mocking sale of Housing.com on Quikr.com
In June, Yadav was in cold war with Infosys CEO Vishal Sikka after he posted Vishal's picture while sleeping at an airport lounge on Facebook.
He also took a dig at the founder of online restaurant search and discovery serviceZomato, Deepinder Goyal during a Reddit AMA (ask-me-anything) session, saying "A company scanning menus from last 7 years and doing no innovation. And the CEO says 'Aww. So cute'."