On Wednesday, Rahul Gandhi alleged that Narendra Modi as Gujarat Chief Minister had taken kickbacks to the tune of Rs. 65 crore from two corporate groups, Sahara and Birla, during his tenure as Chief Minister of Gujarat. from Sahara and Birla groups.
He demanded an independent inquiry into it, but it was a charge BJP rejected as an attempt to divert attention from the AgustaWestland probe in which the names of Congress leaders and the "family" were coming up.
Rahul made the allegations at the prime minister's home turf of Mehsana in Gujarat.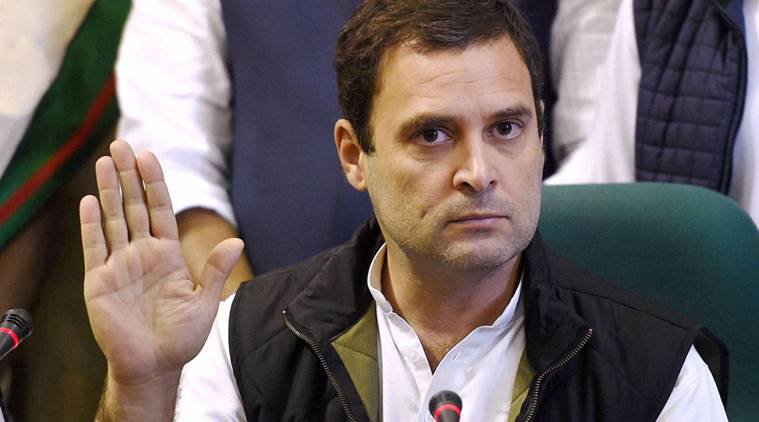 In case you are clueless as to what this issue is all about, here are five points that will help you understand the controversy and why it could soon fizzle out.
These allegations aren't new
Rahul built up his speech on "personal corruption" by Narendra Modi by declaring it would cause an "earthquake" but the fact remains that these allegations were raised by people much before him. The charges have been discussed in the media for many months now. And there have been petitions.
These documents were found during I-T raids in 2013-14
The income tax department carried out a series of raids on the offices of Birla Group and Sahara Group in National Capital Region (NCR) in 2013-2014. Some documents recovered from the Sahara premises on November 22, 2014, have jottings that can be interpreted as records of payments made to several politicians – about Rs 115 crore over a 10-month period. 
Among the records is an email dated November 16, 2012 found in the laptop of an Aditya Birla executive that reads, "Gujarat CM – 25 cr (12 Done – rest ?)". Many have claimed that this refers to then Gujarat CM Narendra Modi. The Birla executive Shubhendu Amitabh who was questioned by I-T said on oath that "Gujarat CM" actually stood for "Gujarat Alkali Chemicals".
Also, the 11 pages of alleged "payment entries" — refer to leaders across political parties such as BJP, Congress, JD(U), RJD, SP, NCP, JMM, JVM, TMC, BJD, BKU, Shiv Sena and LJP.
The documents leaked out to the media, SC moved
The documents found their way into the media that reported that these have been signed by high-ranking I-T officials such as Ankita Pandey, deputy director, Income Tax and a representative from the Sahara India Group. On November 15, Prashant Bhushan's NGO 'Common Cause' moved Supreme Court demanding SIT probe into the raids. 
Kejriwal raised it in Delhi Assembly
A day after Bhushan moved SC, Delhi CM Arvind Kejriwal participated in a one-day special session of the Delhi Assembly. While attacking PM over demonetisation, he referred to Bhushan's petition to allege that when Modi was Gujarat's Chief Minister, he took bribe from the Aditya Birla Group firm. He said, "For the first time in history of independent India, a sitting PM's name has come in black money transactions."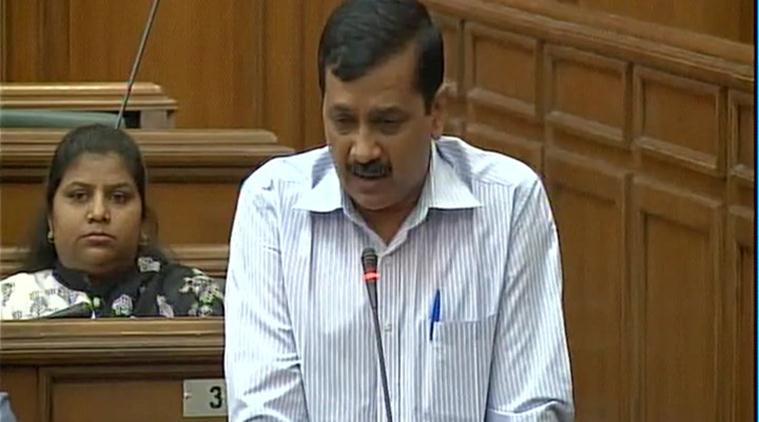 Supreme Court thrashed Bhushan for 'fictitious documents'
The SC bench of Justices JS Khehar (now the CJI) and Arun Mishra refused to order probe saying the entries did not "arouse its conscience" enough to order a probe.
"Are you relying on Sahara's documents? They never have genuine documents," Justice Khehar said, dismissing the documents as  "zero", "fictitious" and "not authentic". Lambasting Bhushan, the bench said, "Any corrupt person can make an entry in the name of the Prime Minister, but it cannot be treated as credible evidence."